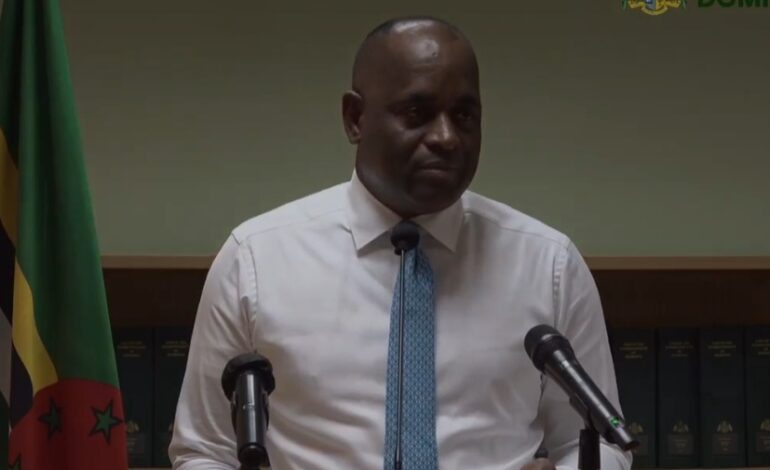 The Prime Minister of Dominica, Hon. Roosevelt Skerrit announced on Monday that work is set to begin soon on the proposed international airport project at Wesley.
He said, "Work on the international airport is about to begin in earnest…actual physical work, earth movement. As previously indicated, the contractor CR5 has been mobilizing to begin construction."
The prime minister said that heavy equipment for the project will arrive on island soon and will be housed at the former public works site.
He stressed that notwithstanding, local contractors will have access to jobs during the life of the project. He mentioned the many ways that local talent and equipment have been utilized and the benefit to the local economy.
He added, "Similarly because of the size of the international airport project, you will see a number of workers coming into Dominica as the construction phase gets underway. This is not unusual or irregular and it is certainly no cause for controversy. I assure you that there will be employment opportunities for Dominicans who wish to apply for the jobs which are opening up today".
He added that several persons from Woodfordhill and Wesley have left the National Employment Program and took up employment at the airport site. There is expected to be a significant number of persons to be employed from all around the country. He encouraged persons to make themselves available for employment and to reject the efforts of those who doubted the project. He said that the movements seen are positive indications that an airport will be built in Dominica.