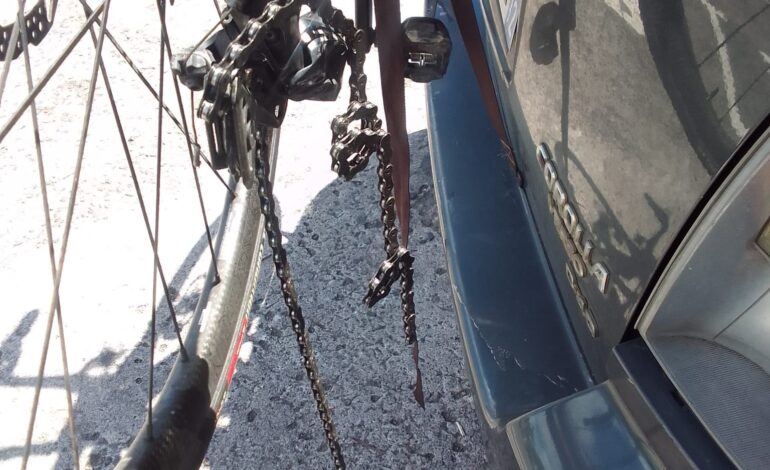 National Cyclist Ajaniah Ajani Casimir Continues to make his name and make Dominica proud in the French territories in cycling.
This past weekend Casimir participated in the Autours de Jeunes in the under 17 category in Martinique and placed 2nd clocking a time of 1 hr 40 mins and 44 seconds, while the first place Nehemy Jean Baptiste clicked a time of 1 hr 40 mins and 17 seconds. Casimir had to change bikes after his chain burst a two kilometers from the finish line. As we have seen him do on island, he was able to push past this challenge, finish the race and still place.
Coach Kevon Boyd said that he was absolutely surprised when he noticed that the chain was on the floor and Casimir was trying to get their attention in the support vehicle.
"He was able to catch up with the guys who had a significant distance because of the unfortunate stop. We had my own personal bike attached to the back of the support vehicle so we did a quick change and had him on his way."
Boyd said further, "Ajani is putting Dominica on the map in cycling. It's important that we equip him with the best equipment that he can perform with and not have this issue again. Cycling is an expensive and demanding sport and it's important that we help him to help us". Casimir thanks the Dominica Olympic Committee, the Dominica Cycling Association and L'Express Des Iles whose efforts make it possible for him to participate in these competitions.