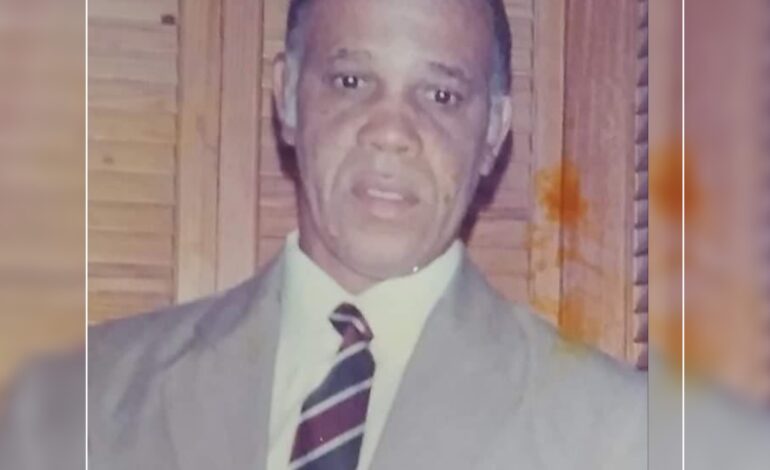 The cricketing fraternity of Dominica, the Windward Islands and by extension the West Indies have lost a trailblazer in the person of Irving Shillingford, the legendary batsman from the Nature Isle, who passed away on Thursday January 26, 2023. 
Irvine came into cricket at a time when regional cricketing authorities did not pay much attention to developing the talents of performers in the sub region.
In 1961 he burst on the cricket scene, a precocious 16 year old, to score fifty and a century in his first outing in the Windward Islands tournament. He forced his way into the regional team with a series of outstanding performances.  When the Windward and Leeward Islands were combined to take part in the Regional Shell Series in I961, Irving was the mainstay of the batting until the remarkable Viv Richards came along.  The successes of the Combined Islands team forced regional selectors to rethink their views on "small island" cricketers and young Irvine was among the most talked about players together with Viv Richards, Mike Findlay and Andy Roberts who formed the core of the West Indies sides.
Our young Dominican continued to feature strongly for the Combined Islands teams, but, it was not until I977—16 years later that "The little master" as he was called, was given his opportunity to play for the West Indies – the first Dominican to be selected for the regional team. Even then he was only picked for four tests and two One Day Internationals. While he scored a century against Pakistan, he was not given further consideration.
The saga of Irving Theodore Shillingford is not just about his tremendous batting ability, he will always be remembered for his outstanding batting; his fierce square cuts and powerful hooks. But Irvine has done more. He more than most, has forcibly brought the realization to regional authorities; the tremendous talent which exists in the "lesser" cricketing islands of the West Indies.  He paved the way for the Windward Island talents like his cousin Grayson Shillingford, Norbert Philip Mike Findlay, Daren Sammy, Junior Murray and others to follow and make their mark on the international scene. His legacy will live on as long as Windward Island players get the recognition they deserve to bring pride and joy to the cricket fans of these islands.
Julian R. Hunte (Sir)