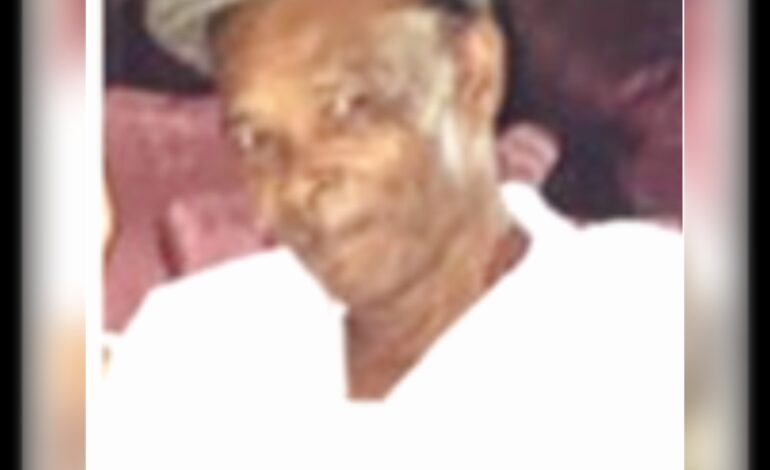 WE ANNOUNCE THE DEATH OF 92-YEAR-OLD JOANNES DEMPSEY GROVE OF GOOD HOPE BETTER KNOWN AS SKOBIE. HE DIED ON 12TH JANUARY 2023 AT HIS DAUGHTER'S RESIDENCE IN GOOD HOPE.
HE LIVES TO MOURN:
HIS WIFE: MRS. ALIE SHILLINGFORD GROVE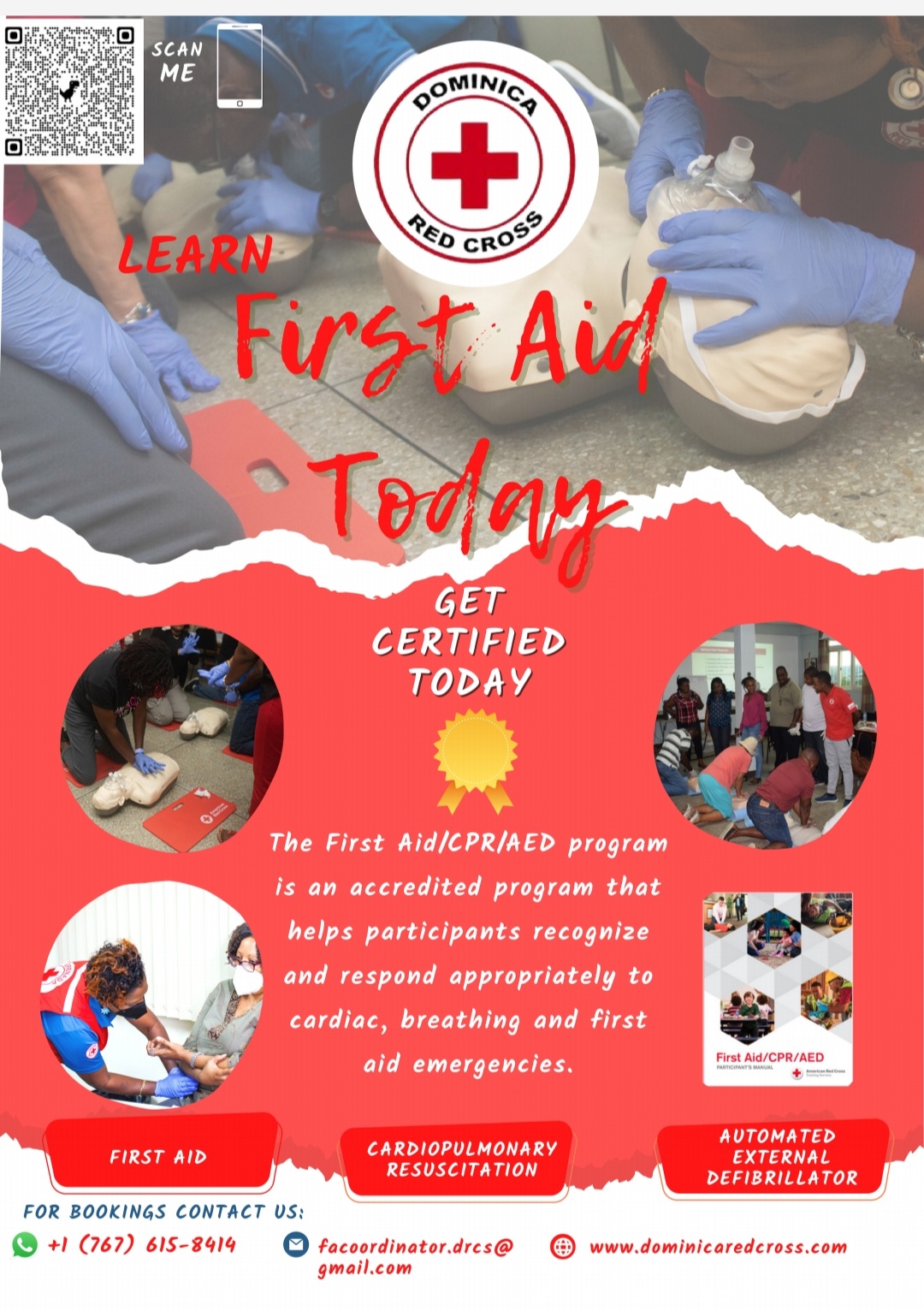 7 CHILDREN: ZILLA ASHILLE (CHAIRMAN OF THE GOOD HOPE VILLAGE COUNCIL), JUDITH IN THE U.S, ZILMA, PATRICKSON, THOMPSON, AND NOEL GROVE.
20 GRAND CHILDREN INCLUDING: SHANEL AND, SEAN CHARLES IN THE U.S, ASHA, ASHLYN, ASHELY, TINISHA, CHRIS, PAT, CURWAN, JASON, GISELLE, SHERNIQUE, SHERRETTE, NYELLE, SHERQUAN, COLONAR, CLIVE, JANELE RENAULT AND JUNIOR NOEL, JENIVER AND MAHANDRA, DANIROSE LAURENT AND SHAWN ALEXANDER.
GREAT GRAND CHILDREN: KAYLA, CHLOE, YOUNNIS, NALINI, NYAMIE, KAJAHAH, MAVERICK, MALICK AND LIAM, PRINCE DEMOH.
SISTERS: CLARA BONNIE IN GOOD HOPE
BROTHERS IN LAW: TELFORD, GERALD AND JUSTINIAN SHILLINGFORD
SISTERS IN LAW: EDITH SANDERSON IN SAN SAUVEUR, IONIE SHILLINGFORD IN THE U.S
DAUGHTER IN LAW: CHRISTINE GROVE.
NIECES: ANGELINA LOCKHART, RUTHINE AND VERAL IN DOMINICA, GERTRUDE AND MARVELA, ROSSIE POND.
NEPHEWS: MARCELLE, SAYRON, CYRIL, TYSON ZND MELINTON, MEDLIAN IN ENGLAND, SYLVESTER CYRIL, MASTER AND SIM IN DOMINICA.
CLOSE FRIENDS & RELATIVES INCLUDING: HONORABLE PRIME MINISTER ROOSEVELT SKERRIT, JOHNSON DRIGO, AUSTELLE LOCKHART, CINDY, HONORABLE OCTAVIA ALFRED, MARCELLE WARRINGTON, SAYLASSIE TOUSSAINT, RAWLE TITRE, LANDER IN DIPAX, GASPAR, STARLIN LAUDAT IN DIPAX, ANNETTE AUGUIST AND FAMILY IN THE KALINAGO TERRITORY.
TEACHER ERNIE, VIGNET, LENUS IN SAN SAUVEUR AND EUSEB LAURENT. MATTHEW AND VANTY IN CASTLE BRUCE.
ALSO REMEMBERED BY THE VIGILANT FAMILY OF MORPO AND DIPAX. THE BONNIE FAMILY OF GOOD HOPE, MASSACRE AND COCHRANE, THE ENTIRE COMMUNITIES OF GOOD HOPE, SAN SAUVEUR, PETITE SOUFRIERE, DIPAX AND CASTLE BRUCE. AND OTHER NAMES TOO NUMEROUS TO MENTION
SPECIAL THANKS TO THE NURSES, WORKERS AND DOCTORS OF THE IMRAY WARD OF THE DOMINICA CHINA FRIENDSHIP HOSPITAL, DR. THOMAS, DR. FADIPE AND DR. ST. HILAIRE. THE CASTLE BRUCE HEALTH DISTRICT ESPECIALLY NURSE VIGILANTE, NURSE DURAND AND DOCTOR MASSICOT.
THE BODY OF THE LATE JOANNES DEMPSEY GROVE  WILL VIEWED AT 2:30 P.M. ON SATURDAY 28TH JANUARY 2023 AT THE SAN SAUVEUR ROMAN CATHOLIC CHURCH. THE FUNERAL SERVICE TAKES PLACE AT 3:00 P.M. AND FOLLOWED BY INTERMENT @ SAN SAUVEUR ROMAN CATHOLI CEMETERY.
FUNERAL ARRANGEMENTS ENTRUSTED TO GENTLE REST FUNERAL SERVICE INC.