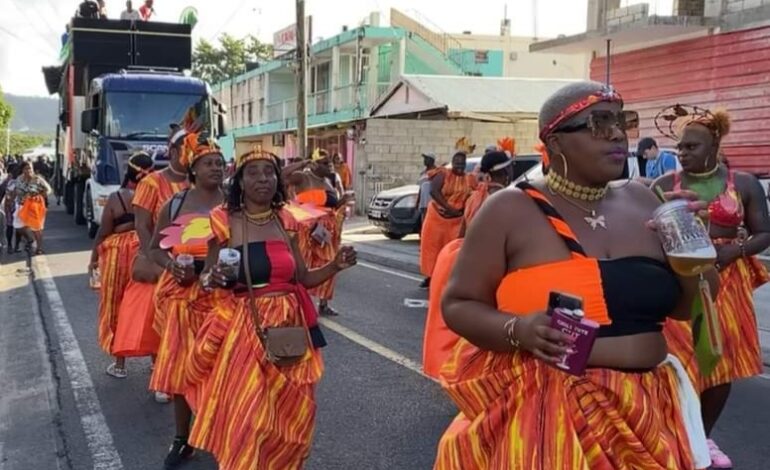 The Northern Entertainment Committee(NEC) on Sunday hosted its first ever Opening of Carnival Parade in the town of Portsmouth. The parade has not been held in the second town of Portsmouth for many years.
The parade began on the Western end of the town in the vicinity of the Portsmouth Branch of the National Bank of Dominica , through the streets of Portsmouth and concluded with a ceremony at the Benjamin's Park. The Signal Band led the parade with various Lapo Kabwit groups interspersed throughout.
President of NEC, Bertilia Peter said that her committee is pleased that they were able to execute the opening of Carnival Parade in the town of Portsmouth. She said that it has been a long time since such activities took place in the second town and the response from both participating groups and revellers was great.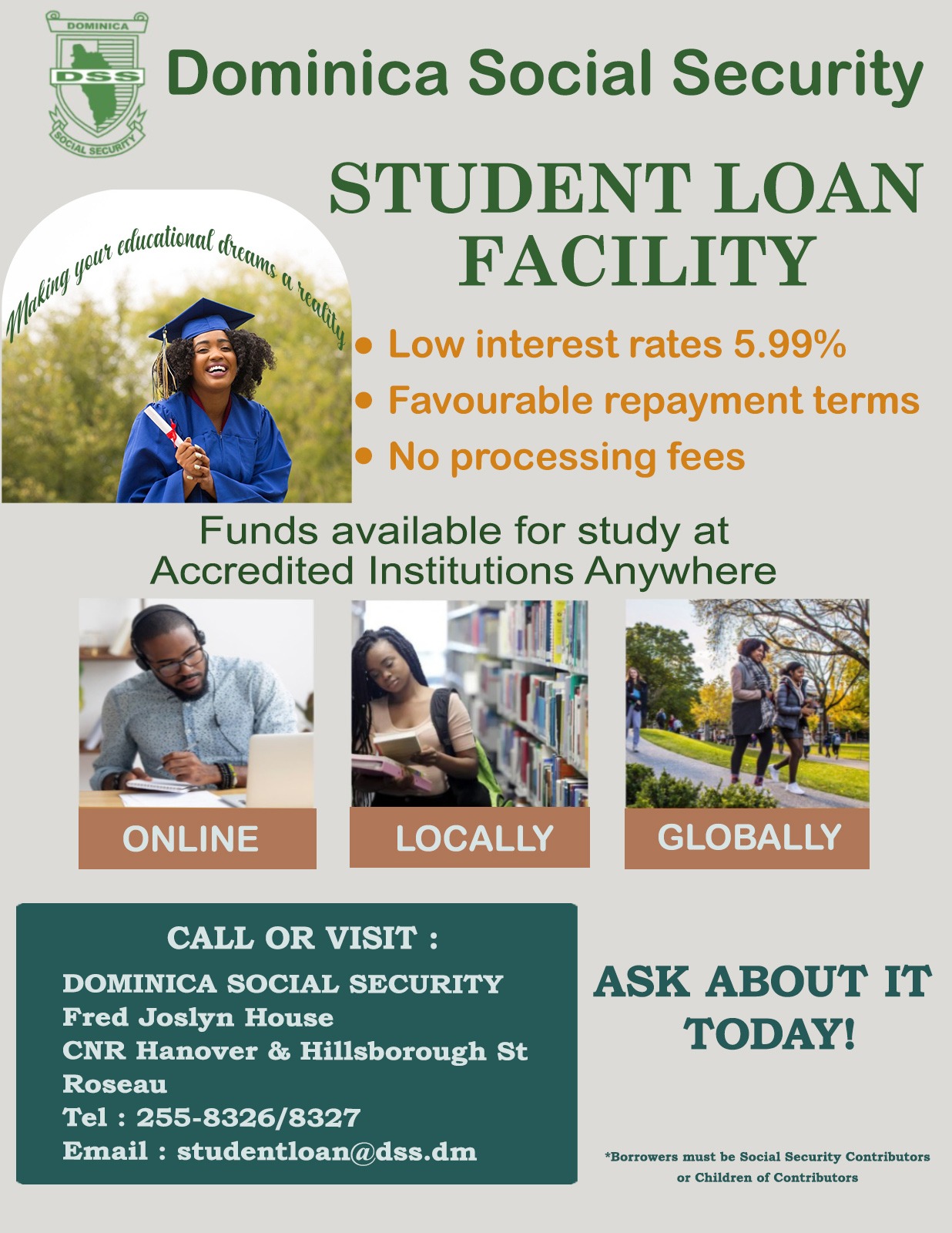 She said, " It was great to see people enjoying themselves and we would like to thank all the bands and groups some of whom had never experienced the carnival parade in Portsmouth before".
She continued, " The community loved it. The community came out in large numbers to show great support and to say that we are ready, we are ready to revamp carnival activities in the North snd we as the committee, are here to lead that call".
She added that sponsorship has been an issue and thanked those who responded to the call in one way or another even those in the cottage constituency who assisted financially in allowing them to provide snacks and transportation for the groups and to pay the bands.
She said, "We are hoping that potential sponsors will see our hard work and how well we executed our plans and that they will come on board".
She added that while there may be a negative stigma associated with committees, she is confident that all will see that NEC is here for the community with the goal of revamping activities in the North. She said that plans for Carnival Monday and Tuesday are already set and they hope to receive assistance to properly execute. She said also, that NEC has more plans beyond carnival as they hope to revamp all the activities that patrons once enjoyed in the North.