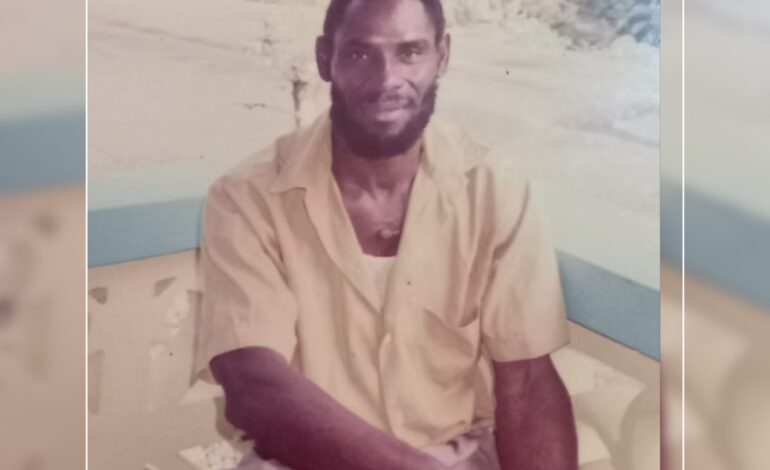 We announce the death of 75 year old Mr. Austin Benjamin better known as Tortin of Tan Tan. He died on Saturday 30th July 2022 at the RFH hospital.
He leaves to mourn:
2 sisters Mona  Melendez in St, Croix and Sylvia Benjamin in Trinidad
4 brothers Bernard, Glorious, Desmond and Cuthbert Benjamin
18 Nieces including Delia Butler, Debbie, Bernella, Bianca and Solange Benjamin, Nadia Benjamin-Linton, Suzette, Kim Hurtault and Shirley in Roseau.
18 nephews including Cedric, Dave, Anthony, Burnette and Jeremiah  Benjamin, Donald Francis. 
2 brothers in law – Wayne Gunsam and Julian Blaize
4 sisters in law   Magdalene, Luna,  Enis and  Rayon Benjamin
Other relatives and friends including:
Damian, Clement, Percy, Minora, Hon Reginald Austrie, the Benjamin family of TanTan and Vieillecase, laville family in Lagoon, Douglas family and others too numerous to mention
The body of the late Austin Benjamin will be transported from Gentle Rest Funeral Home for viewing from 1:30pm at the Portsmouth Roman Catholic Church on Wednesday, August 10, 2022 followed by mass at 2:00pm. Interment follows at the Roman Catholic Cemetery.