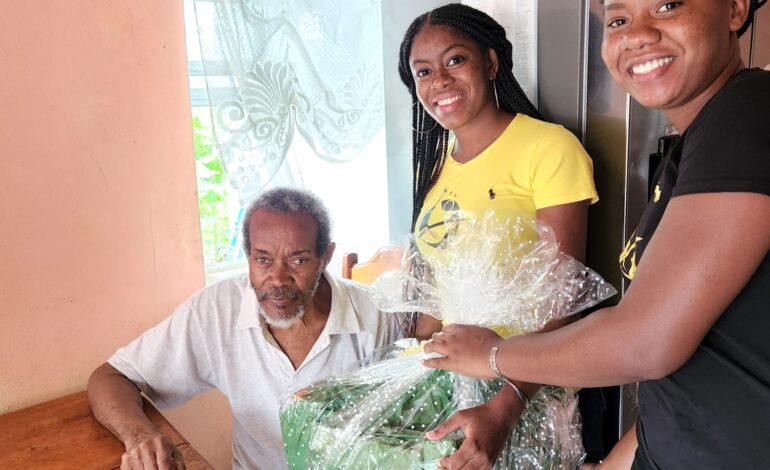 In 2018, Lakeyia Joseph and Aymah George, ages 23 and 24 respectively, from the tri-community of Bense, Anse De Mai and Anse Sol Dat, founded a youth organization called Youth with a Vision (YWAV) which focuses on community transformation. This organization identifies the vulnerable, elderly and children of the community and affords them assistance through the proceeds of fundraisers and the contributions of various sponsors both here and abroad.
Upon interview with Emonews, George expressed, "Since we founded Youth with a Vision, we've recognized a change in our community, not physically but through our people. We are always supported whenever we launch a project and that keeps us pushing harder and harder."
Since its inception in 2018, YWAV granted school supplies to 40 students within the primary school age range. In 2019, George and Joseph embarked on a Chaudiere Pool enhancement project through the installation of signs along the pathway. In that same year, they hosted a soup kitchen for the elderly, providing meals to all elderlies within the community.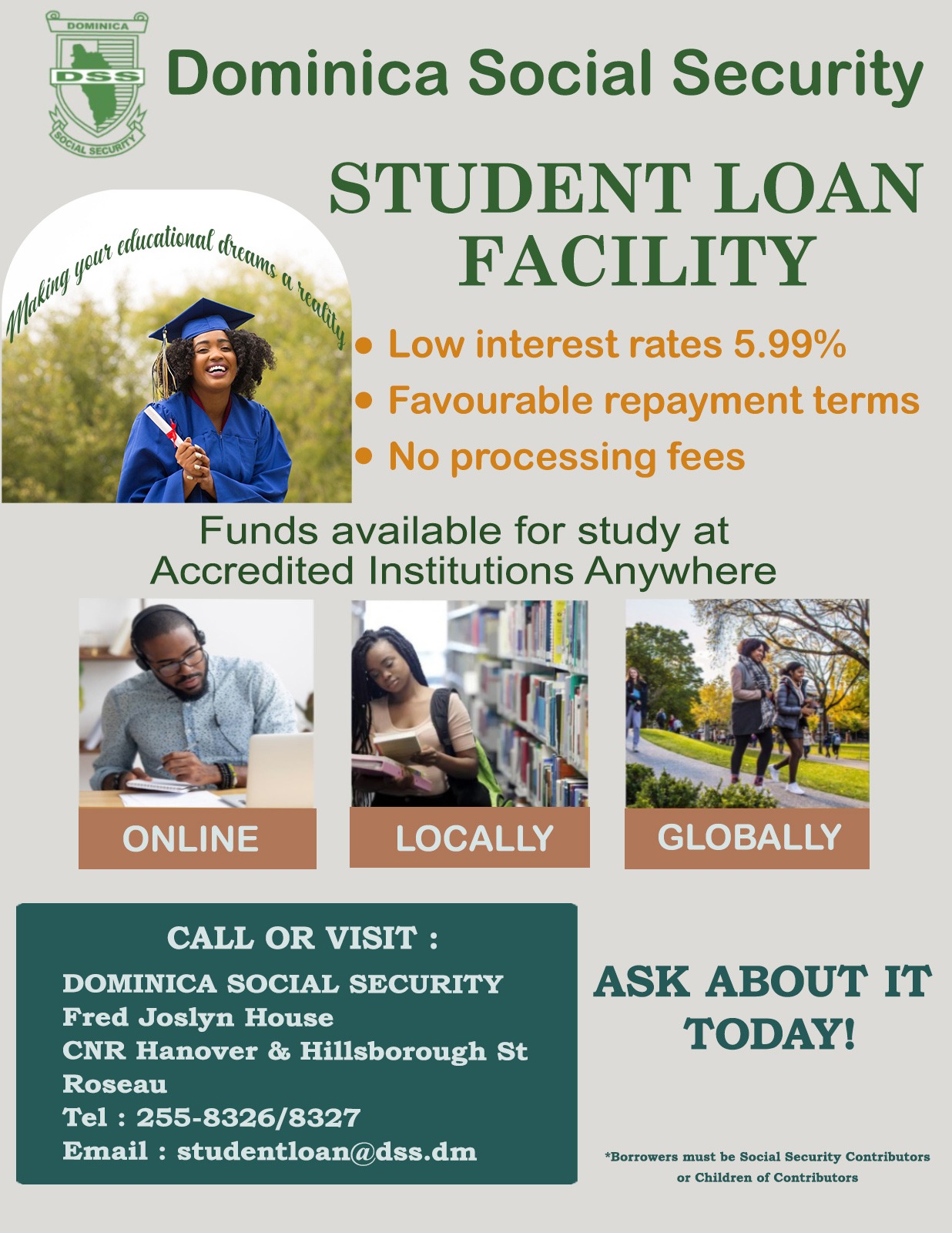 In 2020, amidst the emergence of the Covid-19 pandemic and the commencement of online schooling, YWAV founded the BAA Library and Printing Services to allow students, particularly those who are financially disadvantaged, access to devices and online classes. In 2021, the Eulie Abraham five-year, fully funded secondary school scholarship was also launched.
More importantly, over the years, YWAV has remained committed to reviving sports, highlighting scholarly and professional excellence of villagers, promoting community tourism and alleviating poverty throughout the community. "Our mission is to wholeheartedly transform our community in every aspect. From youth to elderly, from sports and education to recreation. Our mission is God's plan!" Joseph voiced.
Just recently over the summer 2022, YWAV embarked on fundraising events to grant school supplies to three (3) students. Two weeks ago, YWAV distributed elderly care packages to nine (9) elderlies in honor of elderly month which is celebrated in September of each year. This year the Month of the Elderly is celebrated under the theme "Building Our Resilience" and will culminate on October 1st 2022.
Both Joseph and George pointed out how important it is to love and care for the elderly as much as they had once loved and cared for their families. "Elderly month to Youth with a Vision is not simply about gifting them. It is about spending time with them. So we sing, we pray and we listen to them no matter how long the conversations are," George added.
Interestingly, they noted that through the mission of YWAV, they have identified that there are several elderly persons who are not only vulnerable financially since they also lack basic care and necessary supplies. Thus, Youth with a Vision saw it necessary to play its part this year in saluting the resilient and hardworking elderly.
Joseph conveyed, "In observance of elderly month, we made it our point of duty to reach out to our most valuable community members – our elderly! Through kind donations and sponsorship from the diaspora, business owners and other businesses in the community and across the island, in addition to our own funds raised, we were able to reach out to and bless 9 elderly persons."

In light of this month, YWAV urges all persons to play their parts. "Reach out to someone, cook a meal, grant a gift, pray or laugh. A little goes a long way. We thank all the persons who have contributed to our elderly care package drive and look forward to effecting more change within our community," George stated.
Joseph and George have highlighted that after having founded YWAV, they established individual businesses in 2020 and 2021. Joseph, the owner of Nature Blends and George, the owner of Aimers Adverts, have committed themselves to sponsoring physical items and cash contributions to YWAV on behalf of their individual businesses. Thus, they are firm believers of Mahatma Gandhi's famous quote, 'be the change you want to see'.
According to Joseph, this elderly drive is one out of many projects to come in the near and distant future. "We hope to be able to continue contributing significantly to our community in every single way possible, and even reach out to other communities in need. More scholarships, more libraries, more community development projects and programs," she ended.
While the majority of the projects are conducted during the summer and Christmas holidays, Youth with a Vision is open to contributions throughout the year and thanks its many sponsors who have come on board in the past.