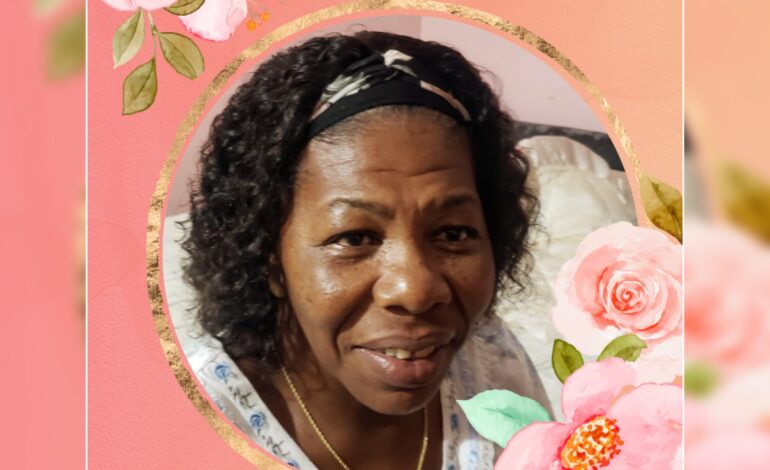 IT IS WITH HEAVY HEARTS THAT WE ANNOUNCE THE PASSING OF OUR BELOVED HEATHER MARYLENE ANDRE'-DIDIER, AGED 58 OF VIEILLE CASE WHO PASSED AWAY ON WEDNESDAY NOVEMBER 1ST, 2023 AT THE DOMINICA CHINA FRIENDSHIP HOSPITAL.
She is survived by her:
Husband: THEODILE DIDIER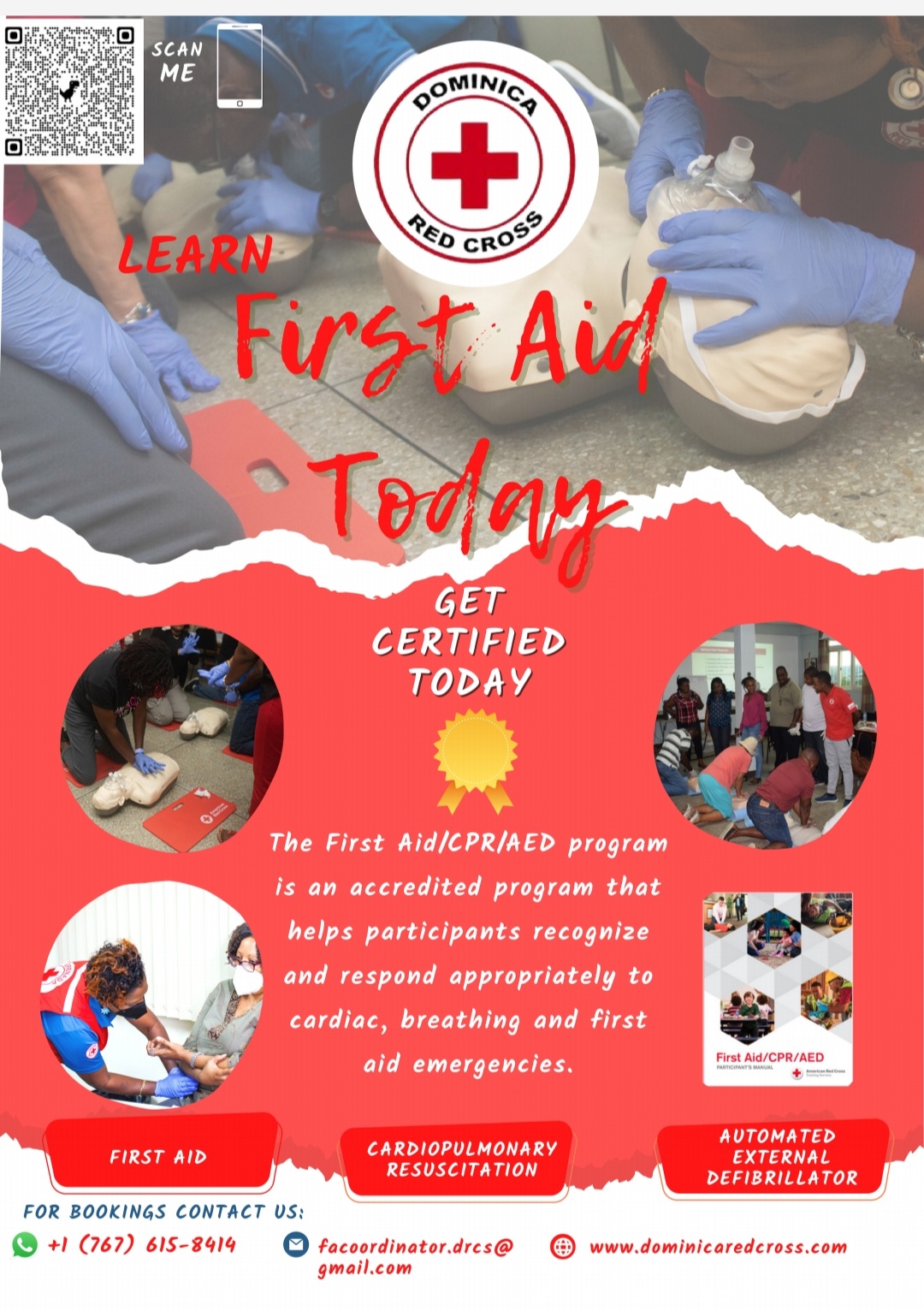 MOTHER: RENILLA WALTERS
FATHER: STAFFORD ANDRE'
CHILDREN: DARIE, MELISSA, DANNELL, DEVIN, AND MIA DIDIER
ADOPTED SON: JEREMY WALTER
SHE WILL BE REMEMBERED BY HER:
BROTHERS: JIMMY SEAMAN , IAN AND JACKSON WALTERS ,AUSTIN, STEVE AND CUTHBERT ANDRE'
SISTERS: DEBORAH LESLIE ,GENEVIEVE WALTER, AND JUNIE POWELL
AUNTS: REVERLINE AND RACHEL WALTERS AND FRANCES SERAPHINE
UNCLES: ROMEL AND JOSEPH WALTER,JONES VICTOR AND BELLO LEBLANC
GRAND CHILDREN: MAE'LIA HENDERSON, K'DYIAN DIDIER , KY 'MAYA AND ALY'HANNA WALTER
DAUGHTERS IN LAW: CARLA DIDIER AND KELLYSIA PIERRE–LOUIS
SON IN LAW: MIGUEL HENDERSON

SISTERS IN LAW : LIZ WALTER , RENEE' SEAMAN and ANDRA
ANDRE'

NIECES & NEPHEWS : LANDON WALTER , CRYSTAL, MAKISHA, MICHAEL,
AND MICAELA KING ,ASHNA AND TAHJ ANDRE',HURLSTON AND JERREL
POWELL
IN-LAWS: CORNELIUS SAMUEL , TASIE ST JOHN , JOHN SEAMAN ,AND
ANNE-CLAIRE AIME'
CLOSE FRIENDS AND RELATIVES INCLUDING: PRIME MINISTER
HONORABLE ROOSEVELT SKERRIT, MR&MRS RENNETH ALEXIS AND FAMILY, BISHOP JERRY LAURENT AND FAMILY,PASTOR MERRIL AND FAMILY, ROSEMARIE
HENDERSON AND FAMILY, EARLSWORTH LETANG( TEACHER BABA), GLORINE AND GLORIA LEBLANC, BERNADETTE BRUMANT (MISS BEEZ) ,TEVIN
DELPECHE , LYN HONORE AND FAMILY, NORLA VALERIE AND FAMILY ,THE
WALTER FAMILY,MERNARD JOSEPH AND FAMILY, CARINNE CARNOVILLE ,LAURA
SEAMAN, CYNTHIA JOSEPH,MICHAEL(BOUKIE) AND FAMILY, AMOS AND
FAMILY,CLAUDIA JOSEPH( SISTER) ,MIRANDA MOISE , STELLA LEBLANC, SHARA
GEORGES,SHERYL PATRICK, VIRGIN BRUMANT, VEDA TAVERNIER,JOHN
RIVERE,MIRANDA MOISE ,TARA JOSEPH AND FAMILY, PAULA SHARPLIS, ROSE
THOMAS AND FAMILY, DEBBIE FRANCIS, NURSE MARIE, MERSHA CHRISTOPHER,
JANE CHRISTOPHER, MAUDLYN SIMON,VERONA COLAIRE, ,SERAPHINE THOMAS,
TEACHER DIANNA AUGUSTINE, VIEILLE CASE FAITH CENTER PENTECOSTAL
FAMILY,STAFF OF BARONESS PATRICIA SCOTLAND PRIMARY SCHOOL,THE VIEILLE
CASE VILLAGE COUNCIL, LABOUR WOMEN ORGANISATION,BLOOD
DONORS, AND THE ENTIRE COMMUNITY OF VIEILLE CASE.
MANY OTHER RELATIVES AND FRIENDS HERE AND ABROAD TOO NUMEROUS TO MENTION.
THE BODY OF THE LATE HEATHER DIDIER FROM VIEILLE CASE WILL BE VIEWED AT 1PM ON DECEMBER 2ND,2023 AT THE GOD'S FAMILY HOUSE OF WORSHIP IN ZICACK PORTSMOUTH. THE CELEBRATION OF HER LIFE WILL

COMMENCE AT 2PM, FOLLOWED BY INTERMENT AT THE CHANCE PUBLIC CEMETERY.