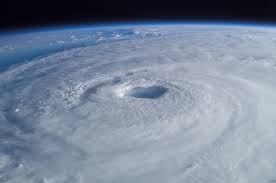 June 1st marks the official start of the 2022 Atlantic Hurricane Season and ends on November 30th.  The prediction this year is for an above normal or above average Hurricane Season with the expectation for 14 to 21 named storms, 6 to 10 hurricanes and 3 to 6 major hurricanes.
An average season as of 2021 is 14 named storms, 7 hurricanes and 3 major hurricanes of category 3 and above with winds in excess of 111mph.
While this is not a landfall prediction, we must remember that it only takes one adverse weather event to disrupt lives and erode the significant gains made since the passage of Hurricane Maria in 2017. Preparation must remain paramount.
The Met Service continues to monitor and disseminate information on the development of systems or any significant rainfall event. The soon to be commissioned resilient Met Service building in Jimmit will further enhance the capacity of the national Early Warning System as this facility will serve as the central repository for data from the new and well distributed network of weather and river water level monitoring stations around the island.
The Office of Disaster Management (ODM) and the National Emergency Planning Organization (NEPO) continue to make great strides in implementing Disaster Risk Reduction Programming to ensure that the country is better prepared for the season. The public saw the commissioning of two (2) resilient Regional Emergency Shelters on May 25, 2022 in Jimmit and Castle Bruce. These facilities will enhance the national sheltering capacity.
The general public also has a role to play in their personal preparedness and to ensure that all are in a state of readiness at the individual and community level.
Every effort must be made to take some basic preparedness steps to include:
Keep informed from trusted sources (the Dominica Met Service and the ODM) throughout the season
Pack your emergency kit or "go-bag" and include items for all family members to last for at least 3 day. (visit ODM website at www.odm.gov.dm for your preparedness information and full list of emergency kit items.
Know where your emergency shelter is located
Prepare or review your family and business disaster plan
Check on your homes and environs and address issues that could increase your vulnerability
Keep drains clear to reduce flood impacts
Support your local disaster committees.
For information:
Visit the Met Service website at: www.weather.gov.dm, Facebook: dominicamet, and Digicel bip: Bip/767weather.
Visit ODM's website at www.odm.gov.dm, Facebook: ODMDominica1; email:

[email protected]

or call 266-4412.