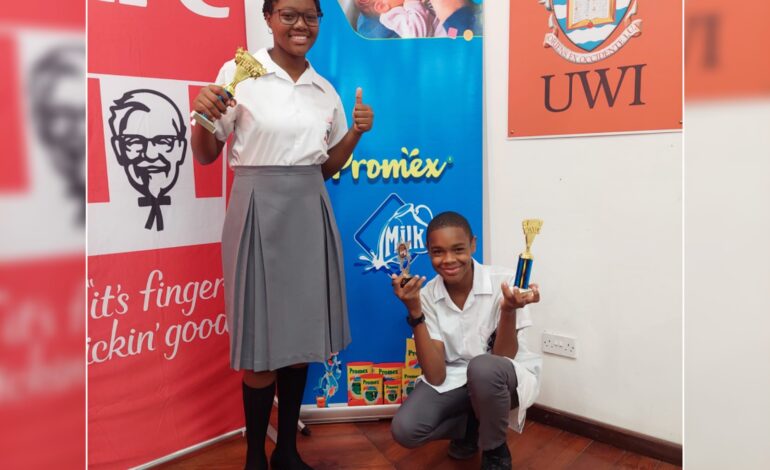 The Portsmouth Secondary School(PSS) successfully opposed the topic, "There is inherent discrimination against fathers in our social, financial, and religious Systems" against the Convent High School(CHS) in the Inter-Secondary School Debating Competition.
The PSS represented by Rowain Christopher and Tirjhai Larocque won the debate with a total score of 552 points out of a possible 780 points, with Rowain Christopher emerging as best speaker.
Representing the CHS were Keara Gardier and Shantay Avril who received a total score of 507 points.
The competition will be hosted from January to April 2023 and there will be 4 rounds of competition.
"The winners of each round move forward to the next round until in the last round, to be held in April, there will only be two schools left standing. In the first round, to be held in the second week of January 2023, the Convent High School will challenge the Portsmouth Secondary School; the Community High School goes up against the Isaiah Thomas Secondary School; the St. Martin Secondary School faces the Castle Bruce Secondary School; the Arthur Waldron SDA squares off against the St. Mary's Academy; the Goodwill Secondary School challenges the Orion Academy; the Dominica Grammar School debates the North East Comprehensive Secondary School," Christian stated.
The judged were Fr.Nigel Karam, Dr. Lindon Auguiste and Ms. Andrea Christian.