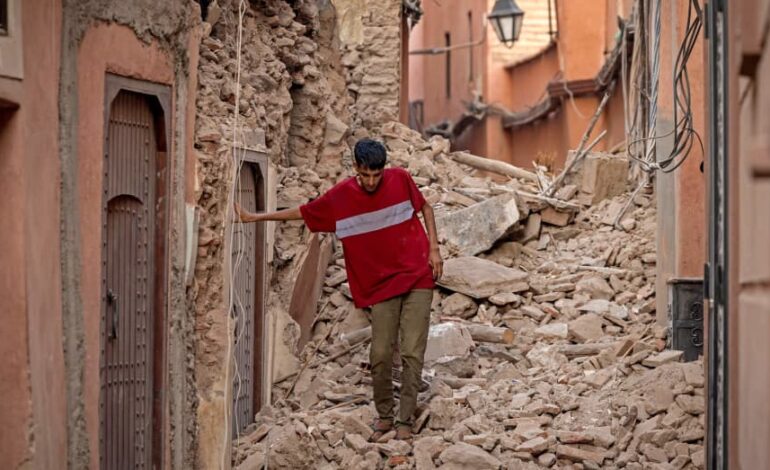 OECS Media Release
Saturday, September 9, 2023 — Chairman of the Organisation of Eastern Caribbean States (OECS) Authority and Prime Minister of the Federation of St. Kitts & Nevis Hon. Dr. Terrance Drew has expressed pain and sadness about the loss of lives and devastation caused by the powerful earthquake that struck Morocco's High Atlas Mountains on the night of Friday, September 8, 2023. The earthquake gravely affected the provinces of Al Haouz, Ouarzazate, Marrakech, Azilal, Chichaoua, and Taroudant.
In a letter to His Majesty King Mohammed VI, the OECS Authority Chairman Dr. Drew said:
"On behalf of the OECS Authority, please allow me to express our profound regret on this sad occurrence, and please accept our heartfelt condolences on the tragic loss of life; and to those who are injured, our wishes for a very speedy recovery. At this time of great difficulty, the OECS Authority assures the Government and people of the Kingdom of Morocco, and in particular, the families of the victims of its solidarity and prayerful consideration."
OECS Director General Dr. Didacus Jules expressed the concern and solidarity of the OECS Commission indicating that,
"Morocco has been a steadfast friend and ally of the OECS and we wish the Kingdom a speedy recovery from this traumatic event."
The Director General also wished to assure the families of students from the OECS who are currently studying in Morocco that the Embassies of Eastern Caribbean States to the Kingdom of Morocco has been in touch with all nationals in Morocco and has affirmed that none have been directly affected.