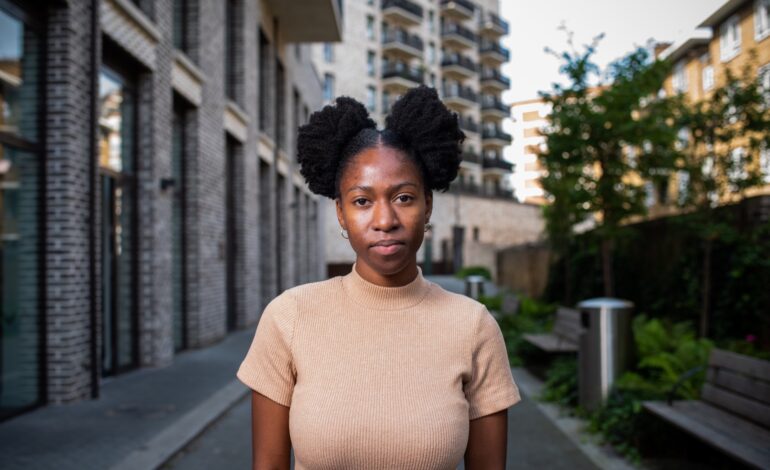 Rianna Patterson, 25, is delighted to be offered a chance to pursue a master's degree in Dementia at University College London (UCL) in London, England.
Patterson founded the Dominica Dementia Foundation at the age of 18 in memory of her grandfather, who passed away when she was 16 years old. Rianna completed an associate's and bachelor's degree in psychology. Patterson was also the recipient of the Queen's Young Leader award.
Rianna has already deferred her 2022 offer to September 2023, as she wasn't able to secure sufficient funding to pay for the tuition fees, accommodation and living expenses.
She holds leadership positions in numerous organizations, such as a Trustee for the Dominica UK Association (DUKA).
Her grandfather passed away in 2013 and her grandmother in 2020 (during her 2nd year of University). Since then, she has worked in different disciplines but has experienced many hardships therefore; she is exploring funding options to ensure that she will be able complete her masters uninterrupted by financial constraints.
The tuition costs for this degree is £14,100, and the expected living cost is £12,000.
She has also submitted and contacted a number of potential donors directly, as well as launching a number of initiatives to raise the funding necessary to pursue her course, including public speaking engagements.
Patterson said that studying her major; 'Dementia: Causes, Treatments and Research Masters' at UCL will provide a culturally diverse and multidisciplinary environment with international leaders in ‌dementia and students.
"This degree also covers all biological, psychosocial and clinical elements of dementia, which are uncommon in academic programmes. Also, Queen's Square, UCL Queen Square Institute of Neurology, is renowned for its groundbreaking work in dementia." She expressed.
Patterson hopes that this master's degree will provide a solid foundation to continue the work of the Dominica Dementia Foundation as well as secure a position as a senior researcher in Dementia.
Upon completing her degree, Rianna also hopes to work at a multicultural organization which will not only focus on making dementia a health priority in Dominica, but to fulfill my mission of creating a dementia-friendly world for people with dementia and their families.
"Dementia is one of the biggest medical challenges of our time; this sponsorship should be seen as a social investment for the community, as I hope to upskill my peers," she stated.
Please contribute to Rianna's crowdfunder to her mission to make dementia a global health priority: https://gofund.me/48d169d2