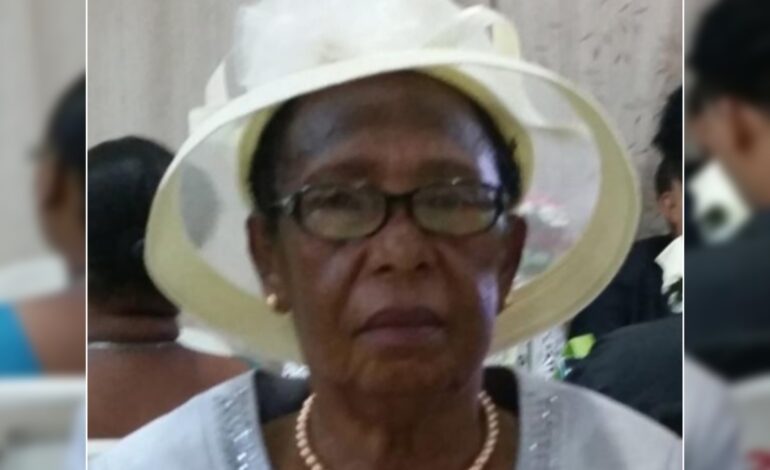 It is with profound sadness we announce the death of Nurse Theona Gabriel Frederick, also known as Nurse Frederick and Teacher Cayo, of Vieille Case who resided in Wall House. She died at the Dominica China Friendship Hospital on Saturday 10th September 2022, at the age of 87.
She leaves to mourn her son: Lyndell Williams and daughter Olivet Thomas in St. Croix.
Grand Children: Sabina Williams, Jacinta Thomas in Atlanta and Darvin Thomas in Orlando.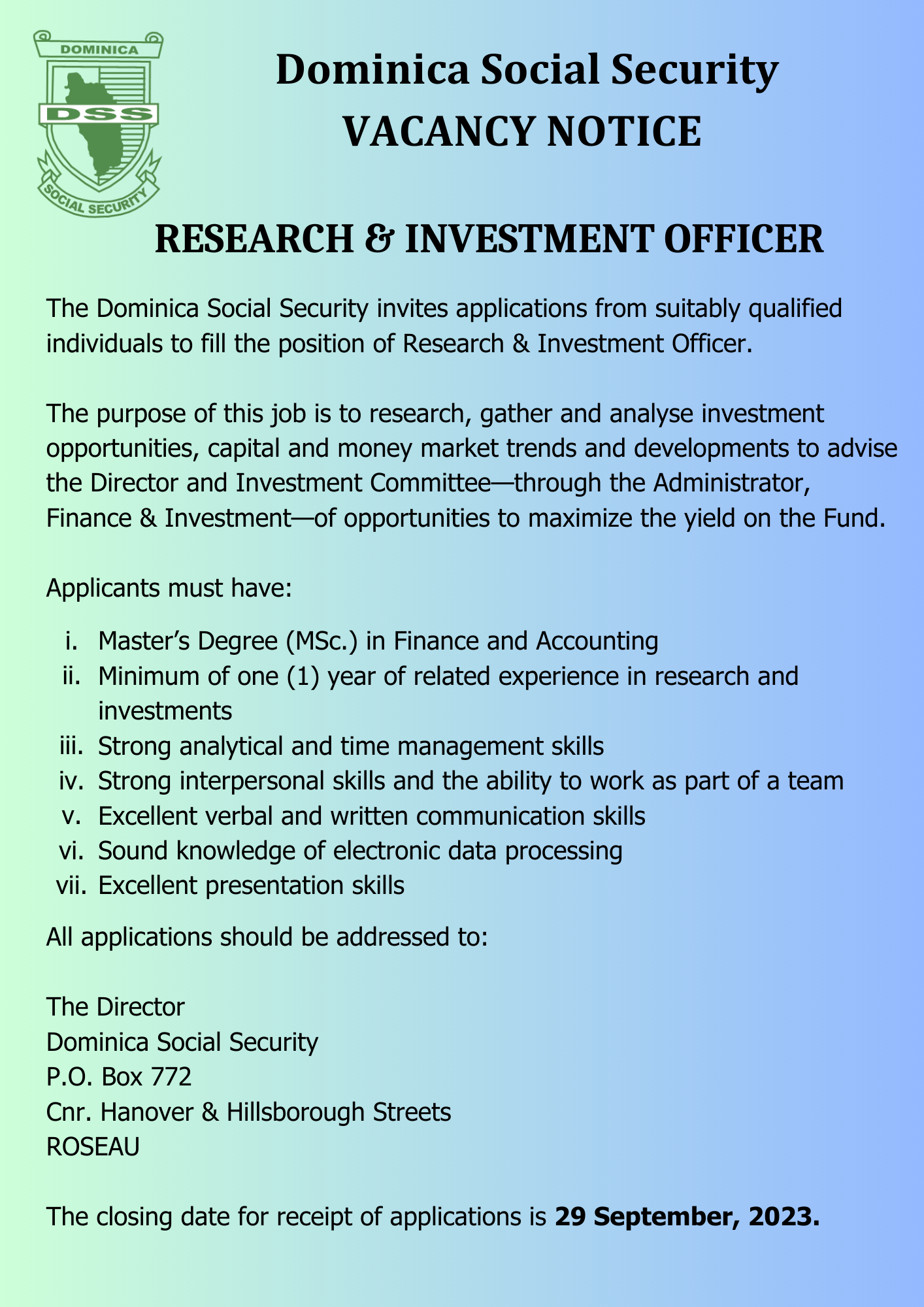 Great grand children: Allian and Adainia Williams, Jordan and Kymani Thomas.
One brother: Allan Mourillon in Chicago
Two Sisters: Jane Josse in St. Croix and Maureen Frederick Foster in Ohio.
Nieces: Nurse Marie Louise Jno. Lewis, staff nurse at the Dominica China Friendship hospital, Elsa Royer in NY, Avie Thomas, June Henry, Carol Walter, Caryl Holmes, Leandra Lafond, Chrisdel and Carland Frederick.
Nephews: Keith Nelson, Curtis Josse, Kelvin and Hanif Lafond, Lyndon, Lester, Peter and Malon Frderick.
Grand nieces and nephews including Bianca Hodge, Darnell, Kenan and Rohan Henry, Kevin, Jamie, Elissa, Jazmin, Jada and Judy-Kay.
Brother-in-Law: Richard Royer.
Close relatives including Dr. Cecil Mathurine, Joan Prevost, Hilarie Lubin, Julie Frampton, Gaetan Seaman, Nurse Theresa Royer, Eugenia Royer, Anselm and Cletus Seaman. Sebastien Joseph, June Joseph, Yvonne Royer, Clement Royer, Avlyn Alexis, Brinette, Jeanette Royer, Louisa Luke, Ilene Robinson, Dora Bedneau, Marie Tonge, Catherine Augustine, Vivian Thomas, Eddie Chapman, Vida Delsol, Veronica Toussaint, Stella LeBlanc, Beryl David, Julie Bedneau and Hon. Prime Minister Roosevelt Skerrit.
Close Friends: Father Eustace Thomas, Nurse Jeanne Jacob, Nurse Vanya Bruney, Ilene Coy, Geramise Gordon, Joann Joseph and Madge Peter.
Members of the Bedneau and Seaman families in Vieille Case. The communities of Vieille Case, Penville, Thibaud and Wall House.
She also leaves to mourn members of the Dominica Nurses Association, Staff at Planned Parenthood of Roseau, Nurses and staff at the Glover and Dawbiney Ward at the DCFH, and staff of the Vieille Case Credit Union.
The Funeral of the late Nurse Theona Frederick will be held on Tuesday 27th September 2022 at 3p.m, at the Fatima Roman Catholic Church in Newtown. Viewing will begin at 2p.m. Burial to take place at the Catholic Cemetery.
The Family of Nurse Theona Frederick would like to thank everyone for their support during this difficult time.