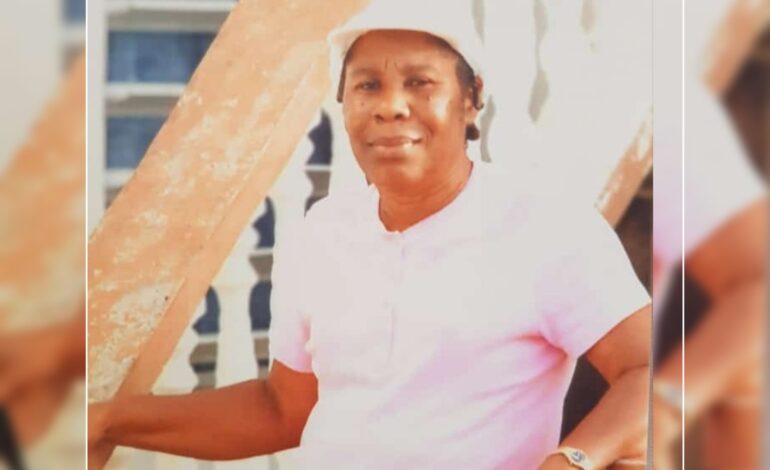 It is with profound sadness that we announce the death of 76 year old Jane Eslie Timothy a.k.a Jeannox, Ma Jean, or Ma Reynold of Morne Prosper who died on Saturday 11th November, 2023 at the Dominica China Friendship Hospital.
She will be remembered by: –
Her Children: Felix Francis Timothy in St. Croix, Alfred Timothy in SXM, Albert Timothy and Decima Timothy-Myers in Dominica.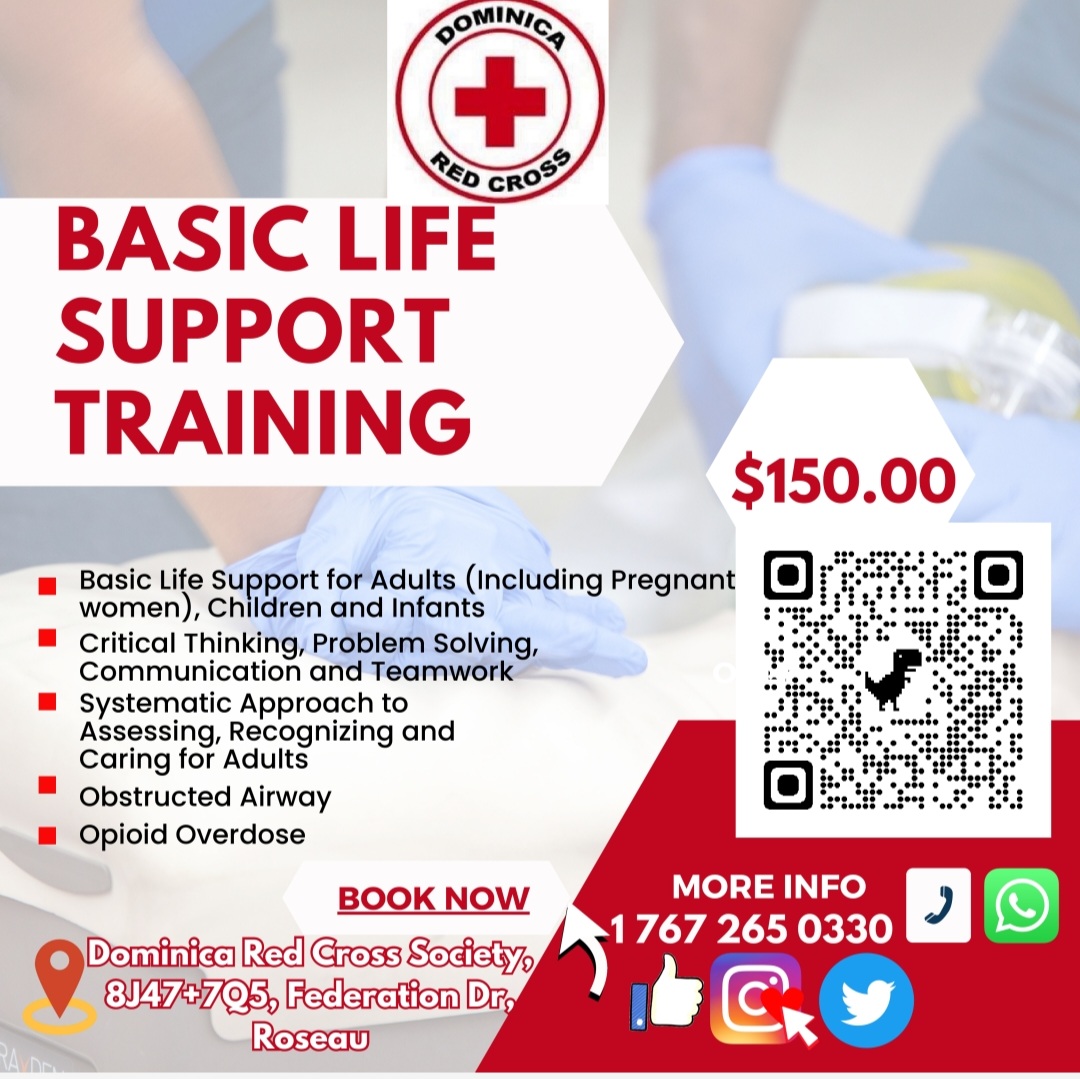 1 Adopted son: Algernon Timothy & Family
14 Grandchildren: Diana Timothy in Antigua, Sherman Timothy, Kyla Myers, Kevin Timothy, Kesha Timothy- Sonny and Tasha Timothy-Jackson in USA., Tresia Timothy-James, Dahlia Myers-Pacquette and Kershelle Myers in Dominica, Natasha Brandy Timothy and Israel Timothy in St. Maarten and Joseph & Wendy Timothy in France.
2 Step children: Marvellaand Alickson Timothy
Step grand children: includes, Shayne Timothy, Ajami and Louvaine Printemps in France and Sherryann McKenzie in UK.
8 Great-grandchildren: Gabrielle Joseph in Antigua, Righteous Paul, Quannesha & Ruth James and Zahir Pacquette in Dominica and Kedani, Khloe & Kamari Sonny in the USA.
6 Brothers: Augustus, George, Matthew, Thomas, Errol and Peter Allan
1 Son-in-law: Daniel Myers
2 Daughters-in-law: Leana Daniel-Timothy in St. Croix and Vernelle Henderson-Timothy in Dominica.
13 Nephews: Emmanuel, Kishmael, Marcus, Samuel, Magnum, Nathaniel and Giovanni Allan, Kenworth and Rodney Charles in Dominica, Fitzroy Allan in France, John Allan in USA, Daniel Allan in Canada and Nathaniel Allan in Antigua.
19 Nieces: Esther Mcdowell, Merina Allan, Shirley, Rachel, Cynthia, Keandra, Kishma, Keturah, Chrystel, Monelle, Drucilla, Channelle, Debra and Kolita Allan, Bernicia Charles, Agatha Soanes, Jennifer Morancie, Utina Timothy
Sister-in-law: Christina Fagan in USA, Viola, June, Veron, Sonia and Agatha Allan
Grand sons-in-law: Quanza James, Brandon Pacquette and Danny Sonny (USA)
Grand Nieces & Nephews Includes: Sherhany, Jemima, Hannah, Cataliya, Elenora, Mikaiel, Caleb & Abel
Uncles: Hugo Robinson
Cousins includes: Marcella St. Luce, Marvlyn Jno Baptiste, Francilla Magloire, Iris Andre, Leon Peter Isaacs and their families, The Morancie & Daniel Families in Trafalgar, Alvin, Ferdinand, Steve, Irma, Rosie and Tossy Shillingford, The Magloire Families in Trafalgar & Laudat.
Godchildren: includesMavis Deschamps, Barbara Henderson, Roy & Jason Timothy, Nelson George, Donovan Dejean, Vincia St. Rose.
Other Relatives and Close Friends: includes Elders Roland Delsol, Clifford Alfred, Michael Simmons, Calvin Jenkins, Gregorie Anselm & their families, Mable Charles, Alma Joseph, Lyda Talbot, Magalie Celestine, Patsy Ogarro, Lorna Joseph, Nellister Simon, Henry Joseph, Lucilla Jeremy, Norma Coipel and their families, Rosie Dublin, Hilda Ryner, Manuela Hector, Mildred & Cheryl Nicholas, Priscilla Jean Jacques, Hernica Stanley, Tracey Sandy, Kervin Stephenson, Brandon Defoe Pastora Mills, Members of Qahal Yahweh, Members of Yahweh Assemblies in Dominica, The Morne Prosper Women Farmers Group, Dr. Irving McIntyre, Dr. Collin McIntyre, The entire Community of Morne Prosper.
The funeral service will be held on:
Thursday 23rd November, 2023
Viewing: 12 Noon
Service: 12:30 pm
Truth & Grace Fellowship Global – Independence Street, Roseau
Internment: Roseau Public Cemetery