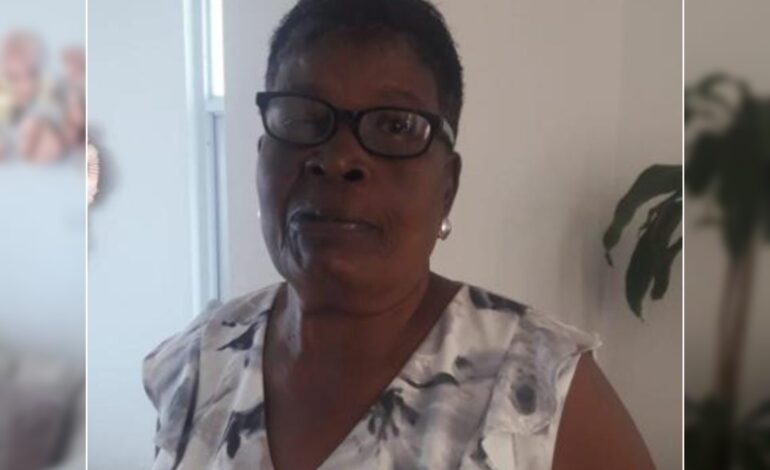 WE ANNOUNCE THE DEATH OF 74 YEAR OLD MS. CAROL CARLISLE BETTER KNOWN AS MAMA, MA CAROL OF STEBER STREET WHO RESIDED AT CANEFIELD. SHE PASSED AWAY ON 28 SEPTEMBER 2023 AT THE DOMINICA CHINA FRIENDSHIP HOSPITAL
SHE LIVES TO MOURN:
2 BROTHERS: ALVIN LEWIS & DESMOND CARLISLE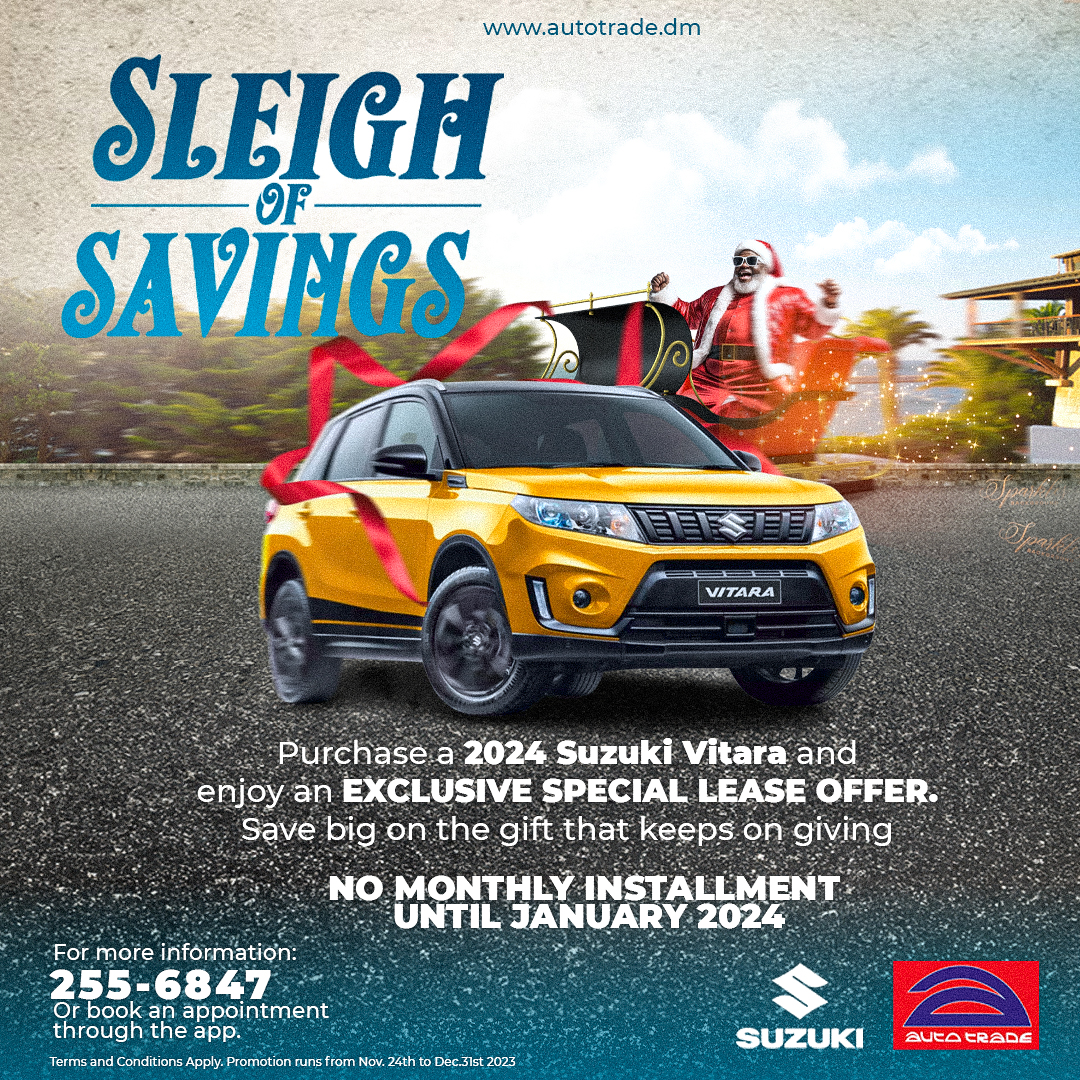 1 SISTER: MARCELLA CARLISLE
1 ADOPTED BROTHER: NESLEY JOSEPH
2 DAUGHTERS: JOSLYN JOSEPH JEROME & TARA JOSEPH BLANC
3 SONS: GARTH & MICHAEL TIMOTHY, GERALD JNO VILLE
ADOPTED DAUGHTER: LAWRENCIA BARON
DAUGHTER IN LAW MAYLINA JNO VILLE
SONS IN LAW: DUNCAN JEROME & GIBSON BLANC
SISTERS IN LAW: SYLVIA CARLISLE & RHONA LEWIS
GRAND CHILDREN: DWIGHT, TIANE, MICAH, JOSHUA & SHERMEL TIMOTHY
SHERINE, KAYLA & TYLER JNO VILLE; ARIANA & ADRIAN BLANC, JAHMARI SYLVESTER & KERN JEROME
GREAT GRAND CHILDREN: KAHRSON ANTHONY JNO VILLE PASCAL
GOD CHILDREN: STEVE VALMOND & SHANIKA RICHARDS
NIECES: DENISE, SHONA, DAINA, DINKY & BRITNEY CARLISLE; MEDINA & ALENA LEWIS
NEPHEWS: DARYL, GARTH, AL & CHARLIE LEWIS, GEOFFREY CARLISLE
COUSINS: PASTOR PHILLIP CARLISLE, HILLARY & FAMILY; ADELINE SHILLINGFORD & FAMILY, ROY, PERCELLA & CUTHBERT VIDAL, BERNADETTE BOOBO & FAMILY, BERVERLY, BARBARA, BERNADETTE, PAULA AND FAMILY. MAUDLYN & BERNARD CARLISLE, DAVID CARLISLE & FAMILY, JACQUELINE, PATRICIA AND ROBERT CARLISLE; LYEDOOM, MANDO & GREENDER
THE BENOIT, TATAN & DIDIER FAMILIES OF MAHAUT; HESSO & ANN OF SALISBURY; DOREEN, LYDIA & CORREEN & FAMILY; KERRY, MITCHELLE & MARCIA CHARLES; LINDA, CURTH, CLAUDETTE, JACKIE, BRENDA & SHARON CHARLES
FRIENDS & FAMILY: LYDIA CHARLES; CHRISTIAN IN GUADELOUPE; CATHERINE EDWARDS NEALE; EARL & ESMIE ST. AIME, JOAN COOLS LARTIGUE,JANET DOWE, ROSETTA FEVERIER, MA BASS, JEAN SAMUEL, IRENE & CLEM JOHN, THERESA JOHN & FAMILY,  NAOMI AND FRANCIS TUITT & FAMILY, OCTAVIA & GEMMA FONTAINE, ANGELA LARONDE, VADO, AGNES, JOAN DORIVAL SHILLINGFORD & FAMILY, JOAN BERTRAND, ARLYNTHIA, MARVLYN, JULIA LAWRENCE & FAMILY, MARILYN ZAMORE & FAMILY, FMR PRESIDENT CHARLES SAVARIN & MRS. SAVARIN; CLARANCE GUISTE & FAMILY, ALANA AND FAMILY; THE SIMON FAMILY; TEEYEE, JOYCEE, LILIUS RICHARDS ,DEXTER DUCREAY, KENT DORSETT,  ROSIE & SHERMAN DENNIS,MARY MANN,VANYA & JOHNNY SHILLINGFORD MICHAEL JOSEPH, JULIUS CORBETTE,  MERLE LAWRENCE, COLLIN DYLRAMPLE, ABRAHAM,MAGDELENE, ADARIS, TONY ROLLE, DELTINA & FAMILY, JOHN LUKE, CATHERINE & ARTHLYN .  FATHERS THOMAS, MARTIN, ELVEAU AND DR. LA FLEUR. DOCTORS & NURSES OF GLOVER WARD.  THE DOMINICA HUCKSTERS' ASSOCIATION.
THE BODY OF THE LATE MS. CAROL CARLISLE BETTER KNOWN AS MAMA, MA CAROL WILL BE TRANSPORTED FROM LYNDHURST FUNERAL HOME FOR VIEWING AT 2.30 PM AT THE ST. ALPHONSUS CATHOLIC CHURCH ON TUESDAY, 31 OCTOBER 2023. FUNERAL MASS BEGINS AT 3:00PM FOLLOWED BY INTERMENT AT THE ROSEAU CATHOLIC CEMETERY.