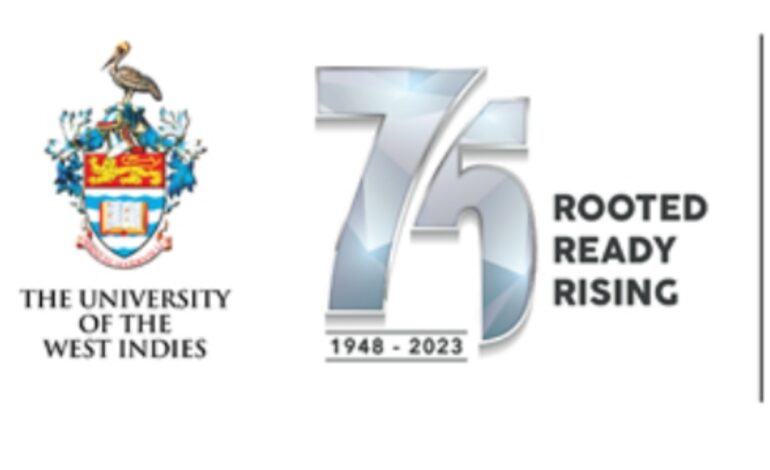 Fourteen eminent persons are to receive honorary degrees from The University of the West Indies (The UWI) during its upcoming Class of 2023 graduation ceremonies, starting October 7.
The annual tradition of conferring honorary degrees, which coincides this year with the regional university's 75th jubilee celebrations will commemorate the outstanding contributions made by these individuals to their communities and the wider society.
The honorees will join hundreds of students across the Five Islands, Cave Hill, St Augustine, Mona, and Global (formerly Open Campus) campuses who are graduating and marking the end of their studies.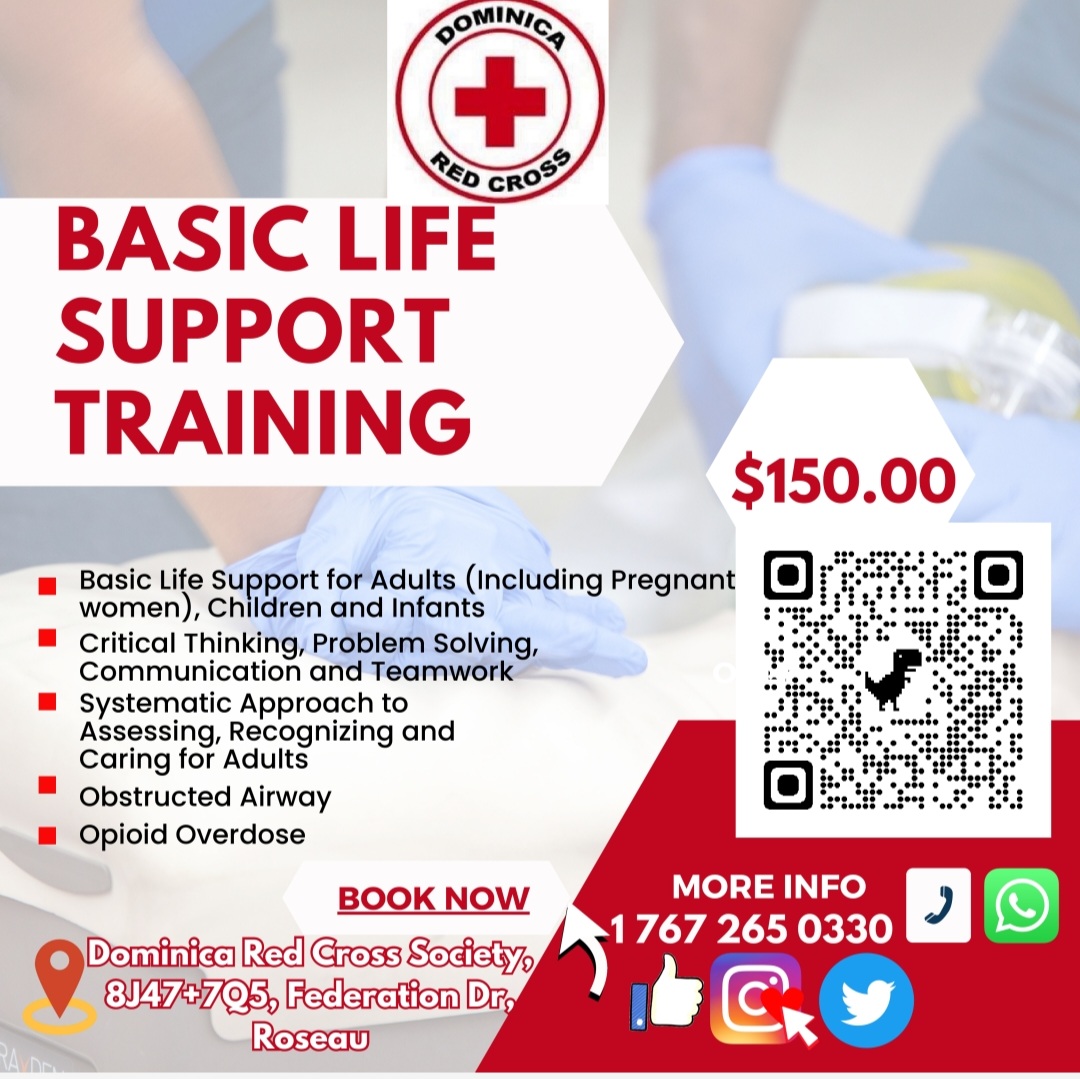 The schedule for the 2023 ceremonies and the list of honorary graduands follow.
Five Islands Campus – October 7
Sir Leroy 'King Short Shirt' Emanuel
Cave Hill Campus – October 21
Ian Hickling
Alison Hinds
Trisha Tannis
St. Augustine Campus – October 26-28
Baroness Floella Benjamin, OM, DBE, DL
Heather Headley
Lawrence Scott
Mona Campus – November 3-4
Professor E. Dale Abel
The Hon. Lascelles A Chin (posthumous)
Hugh Beresford Hammond, OJ
Rachel Manley
Her Excellency Audrey Patrice Marks
Global Campus (formerly Open Campus) – November 11
Monsignor Hon. Dr Patrick 'Paba' Anthony, SLC
The Right Honourable Dame Janet Gwennett Bostwick, CB, DBE
MORE ABOUT THE HONORARY GRADUANDS
Sir Leroy 'King Short Shirt' Emanuel
Born and raised in the Point area in St. John's, Antigua, Sir Leroy 'King Short Shirt' Emanuel, the "Monarch" is described as a colossal of a calypsonian. He first entered the calypso arena in 1962 and, since then, has produced hundreds of quality calypsos, several for fellow calypsonians, and is known mainly for his cutting lyrical content, sweet harmony, and smooth melodious voice.
King Short Shirt has won the Calypso Competition 15 times in Antigua and Barbuda and was the first to 'three-peat' in the annual competition 1964, 1965, and 1966. He took the Caribbean Calypso Competition crown seven times and has seven Road March Crowns under his belt. Some of his biggest hits include Tourist Leggo; Lucinda; Nobody Go Run me; Our Pledge; Lamentation; Star Black; Run Shorty Run; In Spite Of All, and so many more.
He has been twice invited by the Prime Ministers of fellow CARICOM countries to their Independence celebrations: Belize in 1981, where he performed A New Beginning, a song he wrote especially for the occasion; and Saint Lucia in 2023.
Calypso may be his passion, but he has also translated his love of the craft and performing into businesses. In 1962, he opened Shorty's Beach Bar and Shorty's Glass Bottom Boats, followed eight years later by a record shop, A & B Record.
Ian Hickling
New Zealander Ian Hickling came to Barbados via Eritrea and Nepal. Holder of a BSc in Cell Biology and Biochemistry as well as an MSc in Biochemistry from the University of Auckland, he opened and still leads a commercial medical device factory with an employee team of 260 develops and manufactures intraocular lenses. Twenty-six years later, Lenstec is one of the leading export manufacturers in Barbados with manufacturing technologies and processes designed and built in-house by Lenstec's engineering staff – many of whom are graduates of The UWI.
Its proprietary lens manufacturing technologies, including micro-precision lathes, mills, polishing equipment, and moulds, enable the company to produce premium lenses with reduced variability to help improve surgical predictability. Currently, more intraocular lenses are made with Lenstec technology worldwide than any other systems.
As Lenstec's President, Mr. Hickling was invited by Export Barbados to serve on the Life Sciences Oversight Committee to oversee the development of a life sciences industry in the country, under the Bio-Island initiative to develop Barbados as a biotechnology hub in the region, exporting to the world.
Alison Hinds
Alison Hinds is a vital element on the regional music scene and a major force in the eruption of innovative, urban-influenced Caribbean-based music on which she has left an indelible footprint.
When she is not performing, she is an advocate for such causes as AIDS awareness, women's rights, diabetes, and cancer foundations as well as organisations for disabled and physically challenged children.
Born and raised in England until she was 11, she then moved to Barbados where she found her love of Caribbean music like Calypso and Reggae. At the tender age of 17, she became a lead vocalist for the band Square One which won multiple awards with hits like Ragamuffin, Aye Aye Aye and Faluma. After forming her band, her most successful international song, Roll It Gal, peaked at #52 on the Billboard R&B charts in 2006. The song has featured in many Hollywood productions such as Grey's Anatomy.
She is an acknowledged trailblazer for women in the industry and 2014 saw her appointed Caribbean International Federation of Business and Professional Women Goodwill Ambassador. In 2018, Ms Hinds received the designation 'Barbados Cultural Ambassador' from Prime Minister Freundel Stuart and joined Rihanna as the only other woman to be so designated. In that year also, the Mayor of Brooklyn recognised her outstanding career and service to the Caribbean community.
Trisha Tannis
Mrs. Trisha Tannis, an experienced strategic finance professional, is the Managing Director of the Unicomer (Barbados) Group – the first woman appointed to that office within the Unicomer Caribbean and Latin America Group.
A UWI alumna, she holds a BSc (Hons) degree in accounting and is professionally qualified as a Chartered Professional Accountant of Canada. She is also a Fellow of the Chartered Governance Institute of Canada and the Institute of Chartered Accountants of Barbados.
Elected unopposed to serve as President of the Barbados Chamber of Commerce in May 2019, Mrs. Tannis ably steered the organisation and worked with the Government of Barbados during the COVID-19 pandemic and the resulting lockdown. In 2021, she became the first woman to chair the Barbados Private Sector Association. Under her leadership, the Association worked with government to stabilise the cost of basic food items and stave off the inflationary effects of the war in Ukraine and the global supply chain.
As a strategic partner of the Cave Hill Campus strategy to drive entrepreneurship and innovation, she strengthened private sector engagement and co-organised the inaugural UWI Private Sector Forum and Business Management Think Tank in 2022.
Baroness Floella Benjamin, OM, DBE, DL
Baroness Floella Karen Yunies Benjamin, OM, DBE, DL is a Trinidadian-British actress, singer, presenter, author, businesswoman, philanthropist, and politician. She has written over 30 books including the bestselling Coming to England which is now part of the UK National Curriculum and celebrates 53 years in the entertainment industry, receiving numerous accolades.
A Special Lifetime Achievement awardee from the British Academy of Film and Television Arts (BAFTA), she was appointed Officer of the Order of the British Empire in the 2001 New Year Honours for services to broadcasting.
The University of Exeter awarded her the honorary degree of Doctor of Letters (D.Litt. (Exon)) in 2005 for contributions to the life in the United Kingdom. A year later, Baroness Benjamin succeeded Lord Alexander of Weedon as Chancellor of the University of Exeter. She also served as President of the Elizabeth R Commonwealth Broadcasting Fund and a Governor of the National Film and Television School.
She was appointed a Deputy Lieutenant of Greater London in 2008 and in 2010, she was introduced to the House of Lords as a life peer – the first actress to be so appointed. Baroness Benjamin chaired the Windrush Commemoration Committee overseeing the creation a National Windrush Monument.
In 2020, she was featured in Powerlist, a publication of Britain's Most Influential People of African and African Caribbean Heritage in the United Kingdom and was also appointed a Dame Commander of the Order of the British Empire in the 2020 New Year Honours for services to charity.
In 2022, the University of Chester awarded her the honorary degree of Doctor of Letters (DLitt) and she was made a member of the Order of Merit. At his 2023, coronation, Baroness Benjamin was chosen by King Charles III to carry the Sceptre with Dove.
Heather Headley
Trinidad and Tobago-born Heather Headley has made an indelible mark on the world stage as a singer and an actress.
Winning the role of Nala in the original Broadway cast of Elton John and Tim Rice's hit, Tony-winning musical, The Lion King in 1997 was the beginning. Heather was then asked to audition for the title role in the writing duo's next Broadway venture together, Elton John and Tim Rice's Aida. Her portrayal of the Nubian princess, Aida, won her the prestigious Tony Award for 'Best Actress' in a Musical – the first of many awards that she would collect in her professional career.
Her 2002 debut album on RCA Records, This Is Who I Am, saw two songs – He Is and the album track I Wish I Wasn't – emerged as top five R&B and Dance Chart hits and earned her Grammy Award nominations for 'Best New Artist' and 'Best Female R&B Vocal Performance'. The album title single in her 2006 solo album, In My Mind, became Heather's first #1 hit, topping the Dance and R&B charts. She won the Grammy Award for Best Contemporary R&B Gospel Album with her 2009 release, Audience of One.
In addition to performing in concerts throughout the United States, and the world, in 2012, Heather received an Olivier nomination for originating the musical role of Rachel Marron in London's West End hit The Bodyguard. A few years later, she returned to New York and the Broadway stage in the Tony-winning musical, The Color Purple, and more recently, in the pre-Broadway bound hit, Into The Woods. She has held roles in NBC's Chicago Med, Spike Lee's She's Gotta' Have It, and currently plays Helen on the Netflix hit series Sweet Magnolias.
Heather completes her life with her husband, Brian, and their three children.
Lawrence Scott
Born in southern Trinidad, and educated in Trinidad and Tobago and the United Kingdom, Lawrence Scott emerged as an award-winning creative writer in the 1990s.
His first novel, Witchbroom (1992), was short-listed for the Commonwealth Writers' Prize, read in the BBC's Radio 4 Book at Bedtime Programme, and a 25th Anniversary edition published in 2017. It has also been translated into French, under the title, Balai de Sorcière (2020).
Aelred's Sin, his second novel (1998), was awarded the Commonwealth Writers' Prize as the Best Book (Canada and Caribbean). Two other well-reviewed novels followed, Night Calypso (2004), Calypso de Nuit (2005) and Light Falling on Bamboo (2012). His most recent novel, Dangerous Freedom, appeared in 2020/21.
Equally well-known for short stories, his first collection, Ballad for the New World appeared in 1994, including The House of Funerals which won The Tom-Gallon Award (1986) and his second, Leaving by Plane, Swimming Back Underwater, in 2015. His poetry has been published in several anthologies and journals, as well as essays, reviews, and interviews with other Caribbean writers. His research on the life of the island's famous 19th-century painter, Michel Jean Cazabon, resulted in the novel Light Falling on Bamboo. He conducted and edited the research which resulted in Golconda Our Voices Our Lives, (2009) containing stories and poems by sugar-cane workers.
Writer in Residence twice for the annual Campus Literature Week at The University of the West Indies St. Augustine Campus, he has lectured in the MFA programme, mentored students, and given readings over a month in residence.
Mr. Scott has begun the process of handing over his archives to The UWI's Alma Jordan Library. The archives for Witchbroom are already open to researchers, joining other famous writers such as Walcott, Lovelace, CLR James, Sam Selvon, and Michael Anthony.
Professor E. Dale Abel
Professor E. Dale Abel is the William S. Adams Distinguished Professor and Chair of the Department of Medicine of the David Geffen School of Medicine at the University of California, Los Angeles, USA. An endocrinologist, his work focusses on the molecular mechanisms that underpin cardiac failure in diabetes. A Fellow of the American Heart Association and the American College of Physicians, he is an elected member of the National Academy of Medicine and the National Academy of Sciences.
Professor Abel completed his undergraduate studies at The UWI in medicine and his doctoral research in physiology at the University of Oxford. Since then he has been on a continuing trajectory, particularly in the area of diabetes. While on the faculty at Harvard, he was appointed co-Director of the fellowship programme at Beth Israel Deaconess Medical Center. He was recruited to the faculty at the University of Utah in 2000, first as Assistant Professor rising to Professor of Medicine. He moved to the University of Iowa in 2013 to direct the F.O.E. Diabetes Research Center and served as Chair of Medicine until 2021.
He has received many awards and honours, including the 1986 Rhodes scholarship at the University of Oxford and continuing to the present with the presentation of the 2018 African American Museum of Iowa History Makers Award and, in 2020, being named as one of the most inspirational Black scientists in the United States.
The Honourable Lascelles A Chin
Founder and Executive Chairman of the LASCO Affiliated Companies, the Hon Lascelles A Chin was a visionary business leader, pioneering exporter, and philanthropist who has left his enduring legacy in Jamaica and the Caribbean.
His contribution to the health Sector has been revolutionary. In addition to his company's pharmaceutical division representing multinational companies, it created its generic brand, LASMED and introduced anti-retroviral drugs introduced to the Jamaican marketplace, selling the product at one-tenth the price set by the multinational drug companies. The company also made available, at no cost to the public for three years, anti-retroviral drugs to prevent mother-to-child transmission of HIV.
His public service included membership of various public organisations, including the King's House Charity Committee, EXIM Bank, the University Hospital of the West Indies School of Nursing, the Trade Board, and the Institute of Sports.
The Honourable Lascelles Chin received the Order of Jamaica, the country's fourth highest national honour in 2001; was conferred with the Order of Distinction (Commander Class) in 1986; named Business Leader of the Year 1996, and Jamaica Observer Business Leader of the Year 2000. He was also conferred an Honorary Doctor of Laws Degree (LLD) from the University of Technology Jamaica in 2015 and the Honorary Doctor of Humane Letters Degree (DHL) from Northern Caribbean University in 2016.
Hugh Beresford Hammond, OJ
Throughout a five-decade career, Hugh Beresford Hammond has thrilled generations with his smoky-sweet voice. From the funked-up Reggae jams of the 1970s fusion band 'Zap Pow', where he was a lead singer, to the lush instrumentation of his 1976 album Soul Reggae, to the spare digital beat of his 1985 dancehall breakthrough, What One Dance Can Do.
Hugh Beresford Hammond's early foray in music came through his participation at talent shows but his first release, The Wanderer would be the start of a prolific career, which has, so far, produced 22 solo albums, from Soul Reggae on the Water Lilly Label (1976), to Let's Make A Song on the Brotherhood Music Inc. (1981), to Lifetime Guarantee on Greensleeves Label (1997) to an astonishing 13 albums for VP Records.
His spontaneous method of composing, and unwillingness to compromise on the quality of his sound, made a home studio the natural choice for many and continues to attract a steady stream of Jamaica's most talented musicians.
In 2002, the album Music Is Life, was nominated for the Grammy Award for 'Best Reggae Album'. The album contained two of what would become Hammond's top songs, Rock Away and They Gonna Talk. On January 1, 2023, Beres partnered with long-time musical partner, Buju Banton, to produce one of the biggest live concerts in Jamaica's history, at Plantation Cove, St. Ann.
The Government of Jamaica awarded him the Order of Jamaica in 2013 for his exceptional and dedicated contribution to the Jamaican music industry.
Rachel Manley
In the Pantheon of Caribbean Letters, Rachel Manley stands alone. Singular in the versatility and range of her contribution as a poet, biographer, editor, short story writer, novelist, critic, memoirist, and teacher, she is celebrated for the simplicity and depth of her poetry and the elegance and precision of her prose.
Winner of Jamaica's Musgrave Centennial Medal in 1991, her mastery of the English language was renowned very early in her career. That skill and her keen mind were soon recognised. Books Canada in 1996 noted: "As a poet, Rachel Manley senses the resonances between history and place, between personality and destiny and evokes them with real eloquence". One year later, she would win the Governor General's Literary Award for Non-Fiction for Drumblair: Memories of a Jamaican Childhood.
As a teacher of creative writing, Ms. Manley is helping to form a new generation of writers. A staunch promoter and defender of Caribbean culture, her scholarship is evident in her thorough and wide-ranging research in the region and the United Kingdom to establish and verify facts, and to gain an understanding of the background and historical aspects of the memoirs.
Rachel Manley, as an alumna of The University of the West Indies has brought great honour to the Caribbean region.
Her Excellency Audrey Patrice Marks
Audrey Patrice Marks is Jamaica's 13th and first female Ambassador to the United States of America (USA) and Permanent Representative of Jamaica to the Organization of American States. (OAS). She is the first Ambassador to be appointed three times and in two different administrations. Apart from her critical role as Jamaica's voice in the Jamaica-USA bilateral relations, she is also an important interlocutor at the OAS for relations in the Western Hemisphere.
Her unwavering commitment to nation-building is matched by her outstanding record as an entrepreneur. She was the first female President of the American Chamber of Commerce of Jamaica. During her tenure, she gave a singular focus on increasing investment and trade between the United States and Jamaica.
Ambassador Marks' entrepreneurial activities include the cultivation of a 100-acre farm for banana export, commercial transportation and real estate development. She also operated a venture capital company with investments in a range of enterprises including manufacturing, travel and entertainment; and founded Paymaster (Jamaica) Limited, the first multi-payment system in the Caribbean which today serves over 1.7 million customers online and through 200 locations, from which all types of bill payments and remittances can be made.
In recognition of her commitment to nation-building and regional development through her business endeavours, Ambassador Marks was awarded a Doctor of Laws (honoris causa) in 2012 from the Northern Caribbean University, and the Florida International University Business Leader of the Year Award for 2003 and 2010.
Today, Ambassador Audrey Marks is recognised not only for her pioneering business achievements but also her outstanding diplomatic representation in the United States and the Western Hemisphere.
Monsignor Honourable Dr Patrick 'Paba' Anthony, SLC
This Roman Catholic priest, whose ordination ceremony in Saint Lucia in 1972 was the first to include the sound of African drums, steel pan, and guitar, would later become the first to attempt celebrating Mass in his native tongue, Saint Lucian Kwéyòl. A unique figure in that country's history, Msgr Patrick 'Paba' Anthony came out of the ferment that followed the Catholic Church's Vatican II, as it impacted the Caribbean Catholic Church.
A passionate advocate of the then current concept of 'New Caribbean Personhood', he promoted Black awareness and Caribbean consciousness among groups of young people in parishes through the use of Caribbean-style worship songs and liturgical vestments, and the celebration of indigenous religious art on church murals. He encouraged involvement at the grass roots levels of the parishes, with a special concern for the young, the poor, the elderly and the homeless.
In 1973, he founded the Folk Research Centre whose media programmes for the first time brought to the wider Saint Lucian public, authentic information on their folk culture. This fostered positive attitudes towards Saint Lucia's first language, Kwéyòl, and led to its acceptance into hitherto closed places like mainstream Media, Parliament, and written publications, culminating in the birth of the nation's largest contemporary cultural festival, Jounen Kwéyòl.
Theologian, communications specialist, and cultural activist, Msgr Anthony's commitment to church and culture led him to establish the Jubilee Trust Fund to assist young artists, cultural activists and researchers; the St. Lucy's Home for rehabilitation of street people; and the Conference on Theology in the Caribbean Today (CTCT), which he co-founded in 1994. Recipient of the Saint Lucia Cross (2000) and named a National Cultural Hero (2013), he was declared a Laureate in 2019, by the World Association for Christian Communication (WACC).
Msgr Dr Patrick Anthony has made an enduring impression on modern Saint Lucia and shaped a generation that now forms Caribbean leadership.
The Right Honourable Dame Janet Gwennett Bostwick, CB, DBE
Dame Janet Gwennett Bostwick, Counsel and Attorney-at-Law, is respected for her championing the empowerment and improvement of women in The Commonwealth of The Bahamas and the region.
In that regard, she has achieved several firsts: the first woman to hold the post of Secretary General of The Bahamas Public Services Union; to prosecute in the Bahamian Courts; to serve as President of The Bahamas Bar Association and Chair of the Bar Council; to serve as a Member of Parliament and be appointed Attorney General in The Bahamas and the region. She was also the first woman to be appointed that country's Minister of Foreign Affairs and to act in the post of Prime Minister.
She was instrumental, inter alia, in establishing a full-time domestic magistrate's court; expansion of the Juvenile Panel and of grounds for divorce to include desertion and cruelty; amendment of affiliation proceedings laws to remove limits of maintenance so that a parent contributes proportionately to their level of income; abolition of primogeniture law so all children inherit equally and the filius nullius doctrine allowing recognition of children born out of wedlock as children of their father with a right to his name; removal of discrimination against women in inheritance laws; increased maternity leave, old age non-contributory pension; and modernisation of sexual offenses and domestic violence laws. She played a pivotal role in the establishment of the Eugene Dupuch Law School.
In 2018, she was made a Companion of the Order of The Bahamas and later that year, a Dame Commander of the Most Excellent Order of the British Empire.  She was the 2021 recipient of the CARICOM Triennial Award for Women.