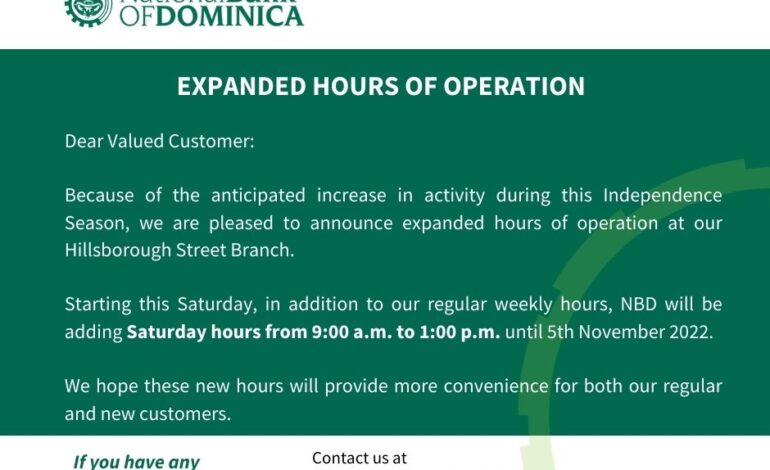 Dear Valued Customers:
Because of the anticipated increase in activity during this Independence Season, the National Bank of Dominica Ltd. is pleased to announce expanded hours of operation at our Hillsborough Street Branch.
Starting this Saturday, in addition to our regular weekly hours, NBD will be adding Saturday hours from 9:00 a.m. to 1:00 p.m. until 5 th November 2022.
We hope these new hours will provide more convenience for both our regular and new customers.