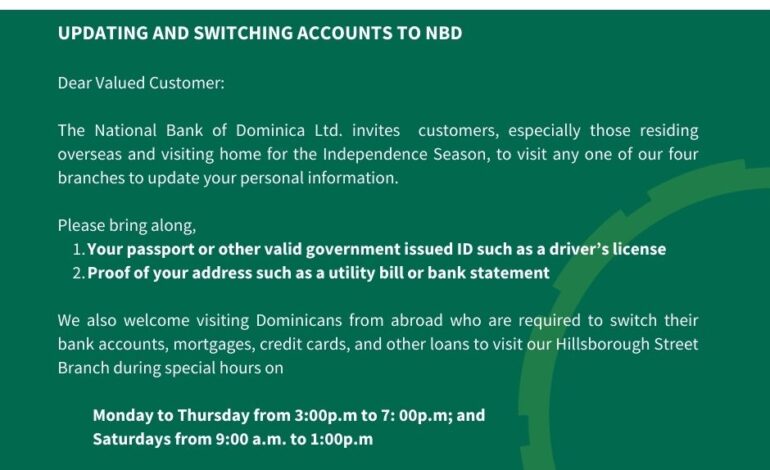 The National Bank of Dominica Ltd. invites customers, especially those residing overseas and
visiting home for the Independence Season, to visit any one of our four branches to update
your personal information.
Completing periodic reviews of your information is important to protect and service your
banking relationship.
Please bring along,
Your passport or other valid government issued ID such as a driver's license
Proof of your address such as a utility bill or bank statement
We also welcome visiting Dominicans from abroad who are required to switch their bank
accounts, mortgages, credit cards, and other loans to our Hillsborough Street Branch during
special hours on
Monday to Thursday from 3:00p.m to 7: 00p.m; and
Saturdays from 9:00 a.m. to 1:00p.m
Appointments can be scheduled by contacting us at 767-255-2600, emailing
[email protected] or visiting nbdominica.com/switch-easy.
NBD is eager to establish a banking relationship with you and welcomes the opportunity to
help you switch easy.