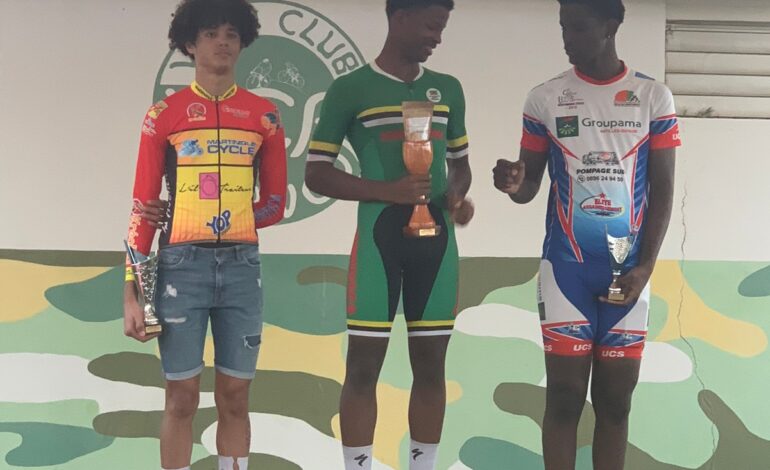 National cyclist Ajaniah Ajani Casimir took gold in the Grand Prix Gerard GOLD DALG in Martinique on January 15. Ajani was accompanied by his trusted coach and national cyclist Kevon Boyd.
There were thirty-three (33) participants in the 63 kilometers race (16 laps), nine of whom did not finish the race. Young Casimir won the race in one hour and thirty-nine minutes and forty-nine seconds, a whopping three minutes and twenty-three seconds ahead of the competition.
An excited Casimir speaking to Emonews said that the race was quite an interesting one and although he knew that he had practiced well throughout the off season, he didn't know how he was going to win this race.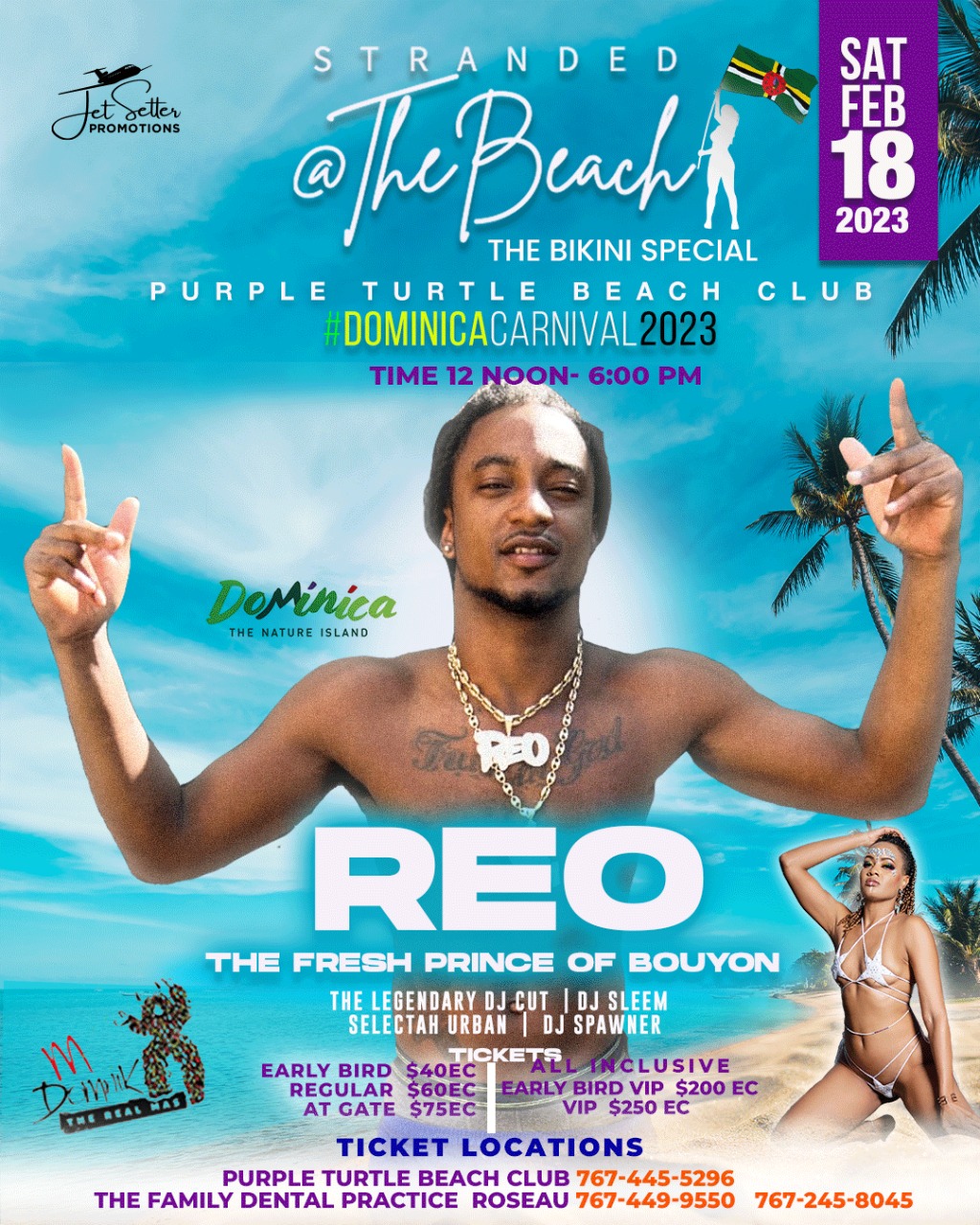 "I realized that I had a good chance of winning. I knew that it was not going to be easy but I just had to focus on how I was going to win…During the race there were attacks, pressure from the start of the race and I just followed…"
Casimir said that he attacked from the second lap and was able to maintain his lead until the end of the race. He thanked his sponsor, L'Express Des Iles and the Dominica Olympic Committee without whom he said his participation in the race would not have been possible.
Meanwhile, Ajani's father, Dr. Barry Casimir said, "Ajani has improved his craft and he is excited about what this new season will bring. This year he will be taking part in about twenty-two races. The races will be in Martinique, Dominica, Guadeloupe, France and Brazil".
Ajani's next race will be on February 5, which will be a two stage race with a Time Trial on Saturday and a Road Race on Sunday. We congratulate Ajani and his team and wish them all the best as they represent the Nature Isle on February 5.