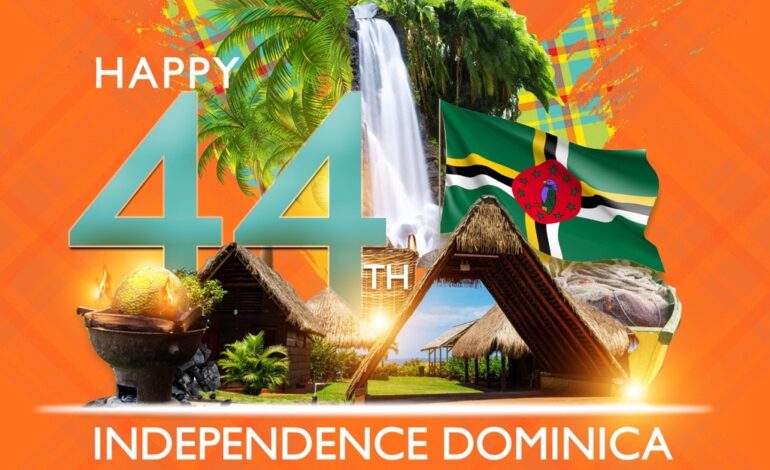 On the occasion of Dominica's 44th year of Independence, the International Organization for Migration (IOM) would like to commend the leadership and people of Dominica on their efforts toward growth and development.
The challenges are innumerable. Navigating the effects climate change, threats to food security, pandemics, and other health crises, stimulating economic growth, and access to financing for small island developing states are just a fraction of what this nation has had to endure. Yet, Dominicans remain on course, steadfastly moving toward sustainable development – a testament of their resilience and determination.
Every day Dominica teaches our organization what it means to be resourceful and relentless in the pursuit of our shared goals. It has been an inspiration to witness. Time and time again it has been a reminder of the necessity of partnerships for progress.
The season reminds us of the importance of preserving your identity as a country and embracing the music, food, traditions, and practices that make Dominica's culture unique. It also reminds of how Dominicans at home and in the diaspora can contribute to the vision of reducing equalities and leaving no one behind.
Truly, with one Dominica, one people and one vision – the possibilities are endless! We look forward to supporting the vision by continually investing in developing this nation for those at home and abroad.
Happy Independence Day Waitukubuli.