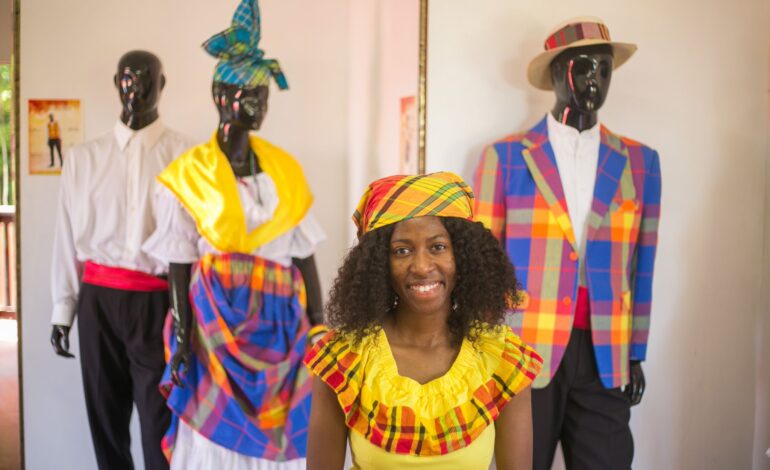 Rianna Patterson, film director of Dementia: The Island Journey and founder of the Dominica Dementia Foundation extends her shire gratitude to the  diaspora during her time in Dominica.
Dementia: The Island Journey is a documentary film on Dementia in the Caribbean with a focus on Dominica. This film will showcase health interventions, culture and intergenerational relations, to tackle ageism in the media.
"The reception was well received. I felt it necessary to extend my thanks to the diaspora as I was continually guided and greeted by my fellow Dominicans on this trip, especially the Portsmouth community." Patterson expressed in a press release.
Special thanks was sent to the film crew who worked closely with her on this special project Nixon George and Jayden Junkere from Quick Links Production, Kiera Ettienne (a recent graduate from the Dominica State College), Josiah St.Luce, DASSSA, Daphne Vidal from the Dominica Film Office, Ms.Hiyacinth from the Portsmouth Secondary School, Dwight Thomas from Thomas Brothers Multimedia and Renee Caesar and her team from First Choice Virtual Assistants in Trinidad who helped extensively with admin processes. Peta Sweetney and Grayson Stedman.
"To my best friend Ariel Bique for hosting me to pursue this production. I appreciate everyone who has supported me in one way or another," she added.
Rianna also stated "the culture of our people is alive and well in Dominica, a lot of new developments have been made since my last trip in 2019."
She said it is "heartwarming" they were able to capture the essence of what makes "us Dominican" naturally in this season.
" I cannot wait to bring this film back to Dominica next year."