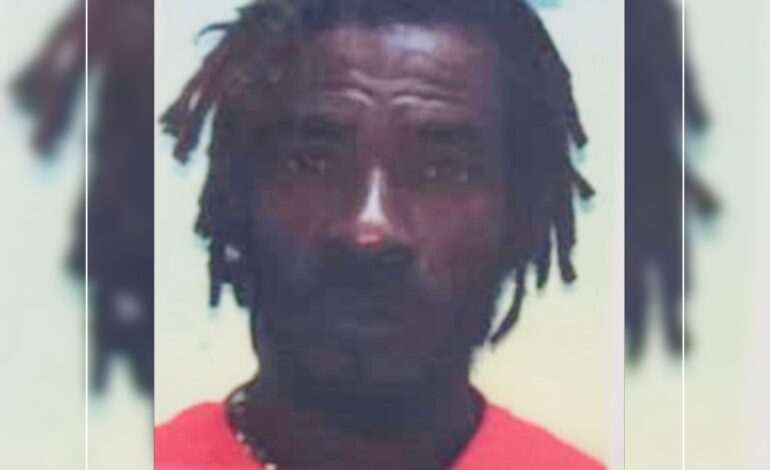 We announce the death of Barette Celestine better known as 'Rough top' aged 50 of Bense Village.
He passed away on Sunday October 30th, at the Castle Bruce Health Centre.
He will be remembered by his
six (6) siblings: Lawrence Lloyd, Dawson, Philsbert, Alice, Patsy and Yoland Celestine.
10 neices and 10 nephews including Keva Lloyd, Keon Ettienne, Tabitha, Johnathan, Ben, Darren and Kayden Celestine.
1 grandneice – Kayla Ettienne
Aunties and uncles including Irma Theodore, Vilma Joseph, Yvonne Lockhart, and Clarmarce Celestine, Philson Celestine, Joshua Joseph and Israel Clestine.
Cousins too numerous to mention including Olivia Aaron, Lyndora, Raymond Lockhard of the Commonwealth of Dominica Police Force, Annette, Odilia, Glenda , Bertha, Vernie, Kalisha, Clarina
Friends to numerous to mention from the villages of Bense and Castle Bruce
The Celestines and Joseph family of Bense and Calibishie, the Celestines of Castle Bruce, Woodfordhill and Grandbay.
The Thanksgiving service in celebration of the life of Barrette Celestine will be held on Thursday November 17th at the Bense SDA Church at 2pm. Interment will follow at the La Croix Public Cemetery