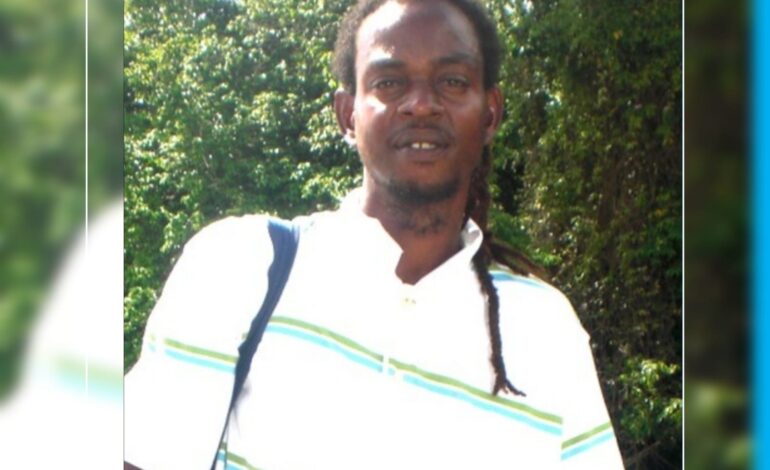 It is with profound sadness that we announce the death of our beloved brother, nephew, uncle, cousin and friend, Simpson F. Bannis of Castle Bruce, who last resided in St. Maarten He was 49 years old. He died on Monday 14th November, 2022.
He Left to Mourn:
Father – Gregoire Bannis .
Sister – Gertrude Bannis Charles
4 brothers– Edison, Felix, Skef, Gibbs-Emerson,
Nieces – Shernique, Sherrel, and Shamara Nephews- Megan, Jason, Edison Jr, Gibson, Moody Jr, Skefy, Skeffon and Shamar
Great Nephews and Nieces.
Sisters-in-law – Alix and Sharon Bannis
Brother-in-law- Moody Charles
10 Aunts
8 Uncles
Many Friends and relative too numerous to mention.
The family of the late Simpson Bannis wishes to extend sincere thanks to all those who assisted in any way, during the time of bereavement.
Funeral Service will be held on Friday 18th November, 2022 at the Emerald Funeral Home Welgelegen #59, Cay Hill, St. Martin.
May God bless you all.