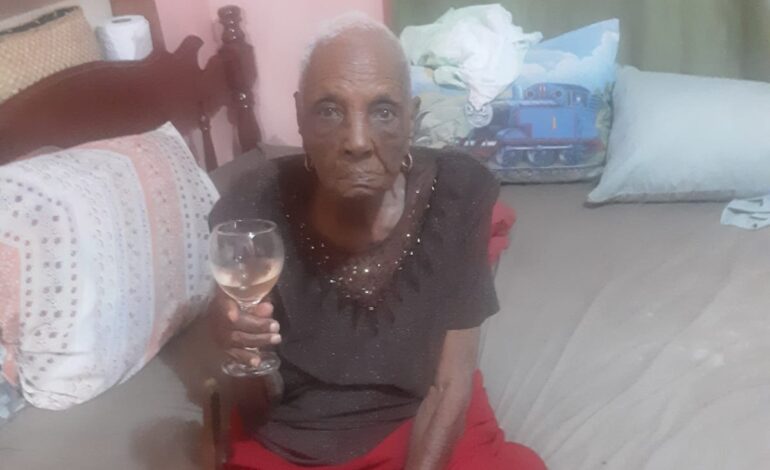 We announce the death of 94 year old  Faustina Dorival better known as Sister or Granny Sister of Bagatelle. She died on May 6th, 2023 at 1:38a.m.
LEFT TO MOURN:
HER CHILDREN: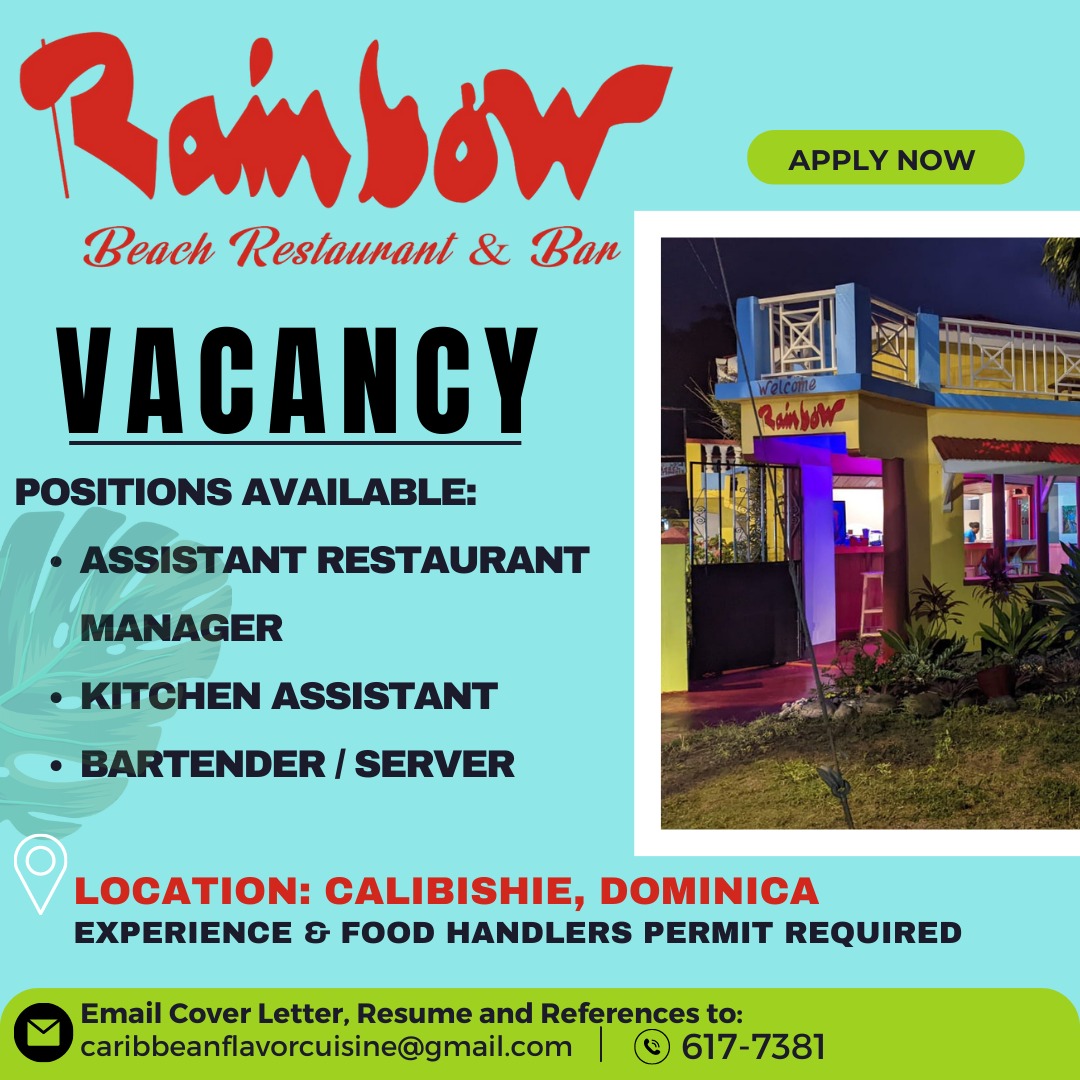 SONS: Dorian Thomas, Manny Thomas, Joseph Fontaine, Marcel Macanal Fontaine
DAUGHTERS: Magdalene Antoine, Christelda Francis and Caroline Fontaine
ADOPTED DAUGHTERS: Ernie Ettienne and Jonnie Joseph
SONS IN LAW:Simon Antoine, Roy Fontaine and Sean Francis
DAUGHTERS IN LAW: Eugenia Fontaine and Germaine Thomas
SPECIAL DAUGHTER: Fanny Rapha
GRAND CHILDREN:Doreen Thomas, Danny Thomas, Dorrison Thomas, Durell Thomas, Truxston Jeff Thomas and Oliver Thomas, Alisha Thomas, Imanny Thomas, Tanna Thomas, Kimmany Thomas, Mandy Thomas, Delma Thomas, Amanda Thomas, Kraig Fontaine, Chrisroy Fontaine, Derrickson Fontaine, Dilshon Fontaine, Nutrice Francis, Ghislaine Baron Ajani Francis, Seanelda Francis, Annika Antoine, Seneka Antoine
GREAT GRAND CHILDREN: Twenty-six Great Grand children
BROTHERS: Mathias Anselm, Benoit Dorival
SISTERS:Eugenia Bethelmie, Dorina Dorival, Juliana Dorival, Cleothas Corriette
NEPHEWS: Twenty-One (21)
NIECES: Thirty- Five (35) Including her special niece and medical advisor: Evelyn Anselm
SPECIAL FRIEND/CAREGIVER: Linton Francis.
FRIENDS: Vylyn, Feeya, Matador, Janine, Ako, Vanty, Jeff, Nurse Francis, Hasteen, Aunty May & Hon. Roosvelt Skerrit and Jullan Defoe.
GOOD NEIGHBORS: Moses, Melina & John Fontaine, Ricardo, Marcus.
CARETAKER:Marvelyn
The Boys on the Block, Big up.
And Many Other Great grand nieces, nephews and Friends too numerous to mention.
The Funeral service for the late Faustina Dorival will be held on June 2nd 2023 at Grand Bay Catholic Church.
Viewing is at 2:30 to 3:00 pm
Service is at 3:00
Burial: Grand Bay Catholic Church.
 FAUSTINA DORIVAL
Mamma, Granny Sister, Aunty Sister and Sis, as she was affectionately known, was born on February 14th 1929 to Crostina Anselm, nee St. Hillaire and Cyrille Dorival, in Senae, Bagatelle. She was the first child of her parents.
Mamma was the mother of eight children: five boys and three girls, of which seven are alive.
She mothered her grandson (Jeff) whom we accepted as our brother, and also partially raised two other granddaughters. She had twelve siblings: seven brothers and five sisters of which five are alive.
Growing up as a child, circumstances deprived her of a formal education and she was made to stay home to tend for her six younger siblings. At the young age of 23, Mamma received a bag of Buccaneer flour costing $12.00 from a friend and started baking at Mattie's bakery in Senae until 1974 when she built her own bakery.
In October 1975, her long time partner died while cutting wood to bake buns for the Bagatelle Government School Independence Day celebrations, a pro bono yearly routine which they undertook. The death left her with six (6) underage children to care for, the eldest being 14 years
Two years later, September 1977, a landslide swept away the upper part of Bagatelle completely destroying her house, her bakery and 10 other houses. She lost her last child, Gerard Fontaine and nephew, Colbert Bethelmie. Eleven (11) other immediate neighbors perished in that tragic disaster. The history is well documented.
In June 1979, the Government relocated the devastated part of the village to a more relatively flat area of the then Bagatelle Estate known as "Project". Mamma again pulled her limited resources together and built another bakery because baking was her passion.
Two months later, August 29th, the mighty Hurricane David blew away the roofs of both her house and bakery. Being the tenacious, hardworking and resilient woman she was, both buildings were quickly re-roofed and she resumed baking.
Mamma baked until she was 75 years. At that age, we the children persuaded her to stop baking, since we were now able to take care of her. It was an uphill battle to convince her to stop. But after many, many, attempts …We mean many attempts… she willingly agreed and returned to subsistence agriculture which she also loved.
Mamma was a devout Catholic. For someone who could not read and write, she recited the Act of Contrition by heart, one of her favorite prayers. Most times when praying she would repeat the few Latin words she heard in church on Sundays, you would swear she speaks Latin.
Mamma was the only woman in the Bagatelle Banana Association and a member of the Dominica Essential Oils and Spices Co-operative Society Ltd. In August 2022, The BaFondPoint Development Committee recognized her "for your invaluable contribution as a baker for many years in the community"
Mamma, our mother, was a very loving, hardworking independent woman. She was tenacious, bold, blunt and "a say it as it is woman." She loved all her family. She liked sharing…… giving…. giving and giving. She would give you the first bread to come from the oven despite the popular myth that you don't give or "kwedi" (credit) the first bread in order to avoid bad sales. Such passion can only come from the Bible teaching "to love your neighbor….". No wonder she was born on Valentine's day, the day of love!
In the early hours of May 6th 2023 at 1:30 a.m, our beloved mother peacefully died at her home holding the hand of her last living child, called out his name "Macanal" …… took a final breath and went to meet her maker.
Mamma lived a good, healthy, long and happy life, especially in her latter years.
In our hearts, Mamma will always remain forever young……. So as we lay her to rest, please join us in celebrating her life.