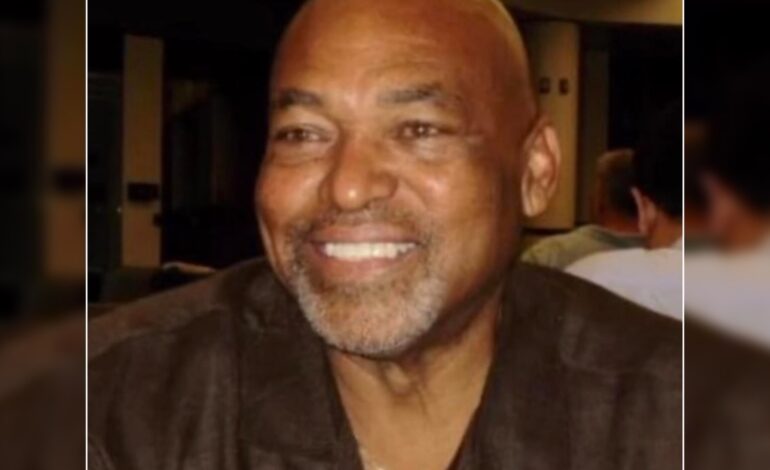 We announce the death of 80 year old Arthur Peter Colaire, formerly of from La Plaine who resided in River Street, Roseau. He died on Sunday, 16th October at the Dominica China Friendship Hospital.
Arthur was preceded in death by his loving wife, Avanelle (nee Shillingford) Colaire of 50 years
Surviving Relatives and Friends:
Arthur will forever live fondly in the memories of:
His children: Arlene (nee Colaire) Lazare, Dwayne Colaire, Lucienne Simon
Grandchildren: Kevin Valle, Devin Colaire, Blake Colaire, Shaquille Morrison-Simon
Sisters: Annie (nee Colaire) Andre, Ruth (nee Colaire) Adams, Rosyln Colaire
Brother: Manley Charles
Daughter-in-law: Susan (nee John-Baptiste) Colaire
Son-in-law: Yuri Lazare
Brothers-in-law: Francis Andre, Gail Adams
Nieces and Nephews: Colin Andre, Kenneth Andre, Tracie Andre, Brenda Colaire, Sean Adams
Grand Nieces & Nephews: Shannara Andre, Brendan Andre, Gabriel Andre, Tavian Shillingford, Reese Adams, Jaydan Adams, Kyeisha Adams
Cousins: Juliette Joseph, Clementine Joseph, Judith Joseph, Marlene Joseph, Alphonse Cab, Lucy Joseph, Missie Lander, Anelta Lander, Roslyn Bowers, Marso Joseph, Skeffington John, Lincoln Colaire, Felix Colaire, Fitzroy Bertrand
Other Family and Friends: Micheal Peters, Jeffrey Brisbane, Edwin Shillingford, Michael Massicot, Carl Hyson, Algie Hyson, Francis Ettiene, Garrick Fingal, Norman Shillingford, Nurius & Doreen and the rest of the John-Baptiste Family and countless other relatives and friends.
The body of Arthur Peter Colaire will be transported from Lyndhurst Funeral Home for viewing from 2:30pm on Monday, 7th November at the Roseau Cathedral Chapel. Funeral Mass begins at 3:00pm followed by interment at the Roseau Catholic Cemetery