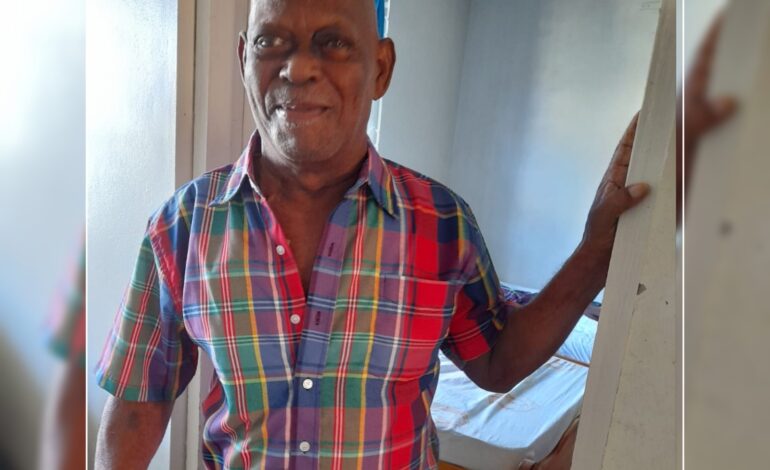 We announce the death of 77 year old Bernard Austin Thomas of Delices who resided at Tarish Pit and later at AGAPE Nursing Home. He died on Wednesday, 18th January 2023 at the AGAPE Nursing Home
He leaves to mourn:
7 Children
Several Grandchildren
11 nieces
11 nephews
Friends: Staff and members of AGAPE Nursing Home, Doctors and Nurses of the Imray Ward and Dialysis Unit, Pearle in Guadeloupe, Tarish Pit Community
Many other relatives and friends
The body of the late Bernard Austin Thomas will be transported from Lyndhurst Funeral Home at 2:30pm on Tuesday, 24th January 2023 at the St. Alphonsus Catholic Church. Funeral Mass begins at 3:00pm followed by interment at the Roseau Catholic Cemetery.