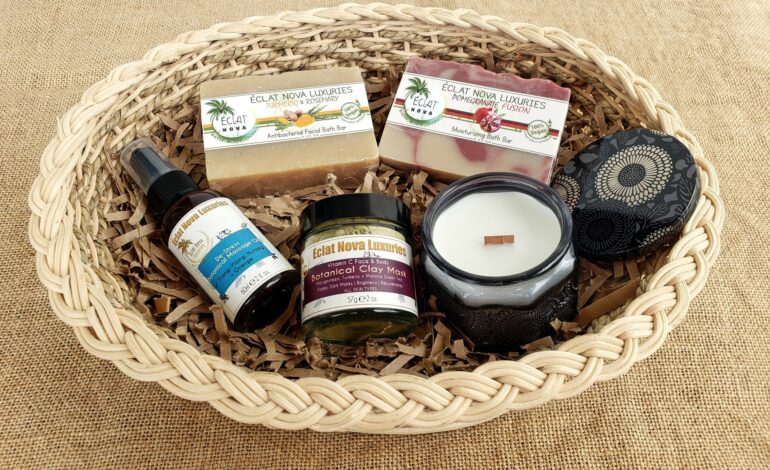 Roseau, Monday 23rd January 2023: The Dominica Export Import Agency (DEXIA) is continuing its mandate of facilitating the export of local products through its support to local business Éclat Éclat Nova Luxuries whose Founder and CEO, Lana Athanaze, was nominated by the Agency to attend a UN Women networking and leadership workshop in Jamaica and who is also engaged in the Global Green Growth Institute (GGGI) Incubator Programme. Both activities focus on capacity building within Caribbean MSMEs, such as Éclat Nova Luxuries, through training and mentorship.
Éclat Nova Luxuries was established in 2017 and manufactures organic and natural botanical skincare and eco-living products for homes and corporate spaces to include soaps, aromatherapy botanical massage oils, botanical clay facial masks and hair and body butters.
DEXIA General Manager Paula Platsko, expressed the Agency's pleasure in impacting the company, "We want to provide real and tangible support to our clients in ways that will enhance, not only the products and services they offer, but their ability to operationalize and scale up their enterprises."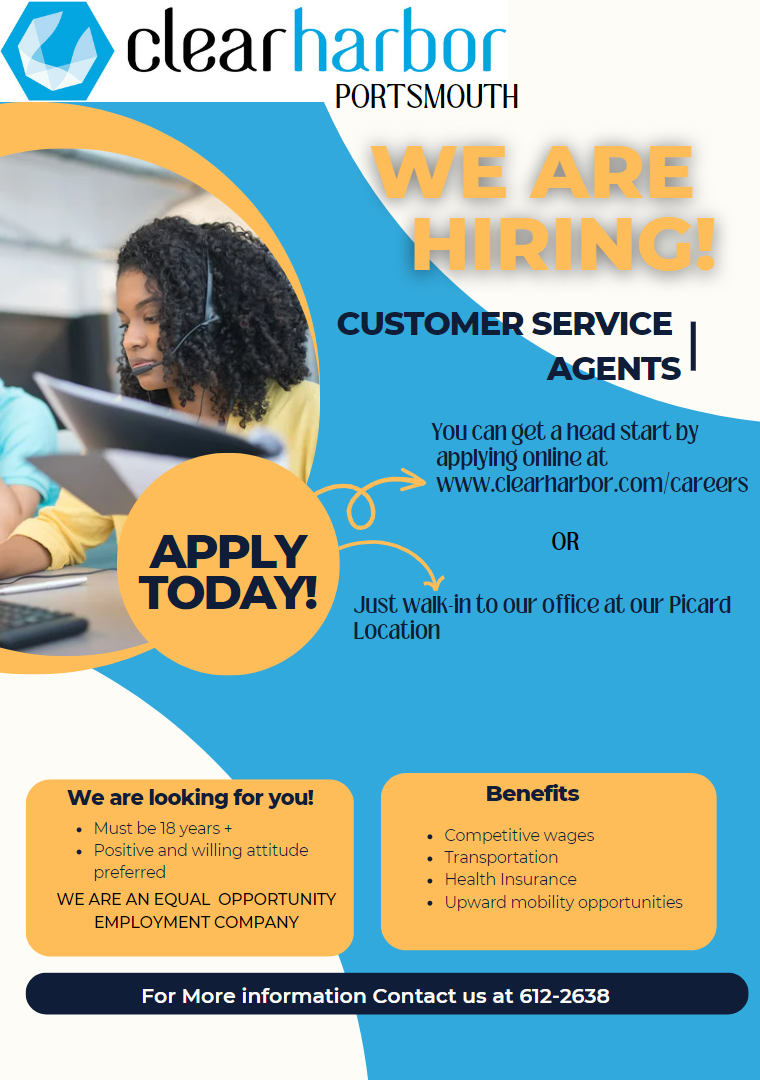 On 5-7 December 2022, Ms. Athanaze attended the Yemanja Collaborative: Leadership and Networking Workshop in Jamaica. The event saw participation of 33 women entrepreneurs and senior leaders from women-led organisations from the Caribbean, North and South America and Africa who received business development training, mentorship and networking. Participants had to pitch their business in front of a panel of judges and to access finance seed or grant funding. Athanaze emerged the top presenter- receiving the opportunity to attend the 2023 International Woman Leadership Conference (IWLC) in Dubai during International Women's Month (March 2023).
Ms. Athanaze says the workshop was a life changing experience. "Interacting with various presenters and participants from all over the world has really ingrained in me a deeper appreciation of myself and my abilities- that I actually discovered were infinite." For her, it was the validation that she is indeed on the right track.
Ms. Athanaze is currently immersed in the GGGI Incubator Programme- a 12-week virtual training on topics such as Solution and Unique Value Proposition, Planning Measures and Adverse Impact, and Cost Structure and Financing Options. She has also been paired with a mentor- in the person of Dr. Ian Lambert, a food scientist and consultant to the Ministry of Trade and DEXIA's Multi Purpose Pack Houses (MPPH). The programme culminates with a Business Plan Competition.
For Ms. Athanaze, the incubator programme has allowed her to re-examine her business in a very detailed way.
"I am realising there are certain things that I need to tweak, maybe certain products that I need to even stop producing, pivoting to other directions, pivoting to other products I need to provide some attention too."
She says the programme has forced her to look at the business in it's entirety "how it functions, how it operates and the reliance of what you're doing and what you need to do differently."
Ms. Athanaze feels "truly supported by" and "forever grateful to DEXIA" for advising her of these opportunities, adding, that to her DEXIA's existence "has proven to be intrinsically relevant to the success and promotion of MSME's on island."
According to World Bank and InfoDev data, women in Latin America and the Caribbean constitute 59% of the informal economy and represent only 8% of entrepreneurs in the formal sectors. DEXIA is therefore pleased to seek and share opportunities with its clients, such as the Yemaja Workshop and GGGI Incubator Programme, that can enhance their economic empowerment and resilience.
Like DEXIA on facebook at www.facebook.com./DEXIADominica
###
ABOUT DEXIA
The Dominica Export Import Agency (DEXIA) is a public sector institution established by Act No. 14, and came into existence on July 1, 1986. DEXIA was created to spearhead the development of the export of Dominica's agricultural and agro-processed products.
DEXIA focuses on six priority sectors (as laid out in the National Export Strategy), in which it would play a key role in building capacity and competitiveness. They are: Agriculture, Agro-processing, Energy and Natural Resources, Cultural Industries, Professional Business Services and Tourism.
In addition to exports, DEXIA is the sole importer of bulk rice and sugar in Dominica. The Agency also oversees two multipurpose packhouses in Roseau and Portsmouth respectively. The Export Promotion and Development Department, Commercial Department (which handles sale of rice and sugar), the Central Services Department (which deals with HR, administration) are all located at its office on the Dame Mary Eugenia Charles Boulevard,
The Agency functions as a Trade Promotion Agency (TPO) and is attached to the Ministry of Foreign Affairs, International Business, Trade and Energy.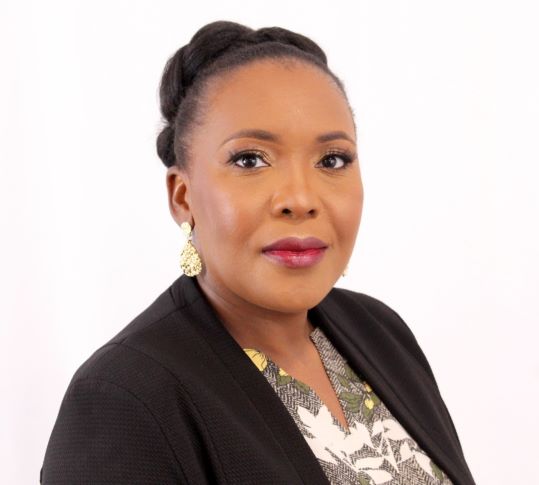 PHOTOS AND CAPTIONS:
PHOTO 1- Lana Athanaze, Founder and CEO of Éclat Nova Luxuries