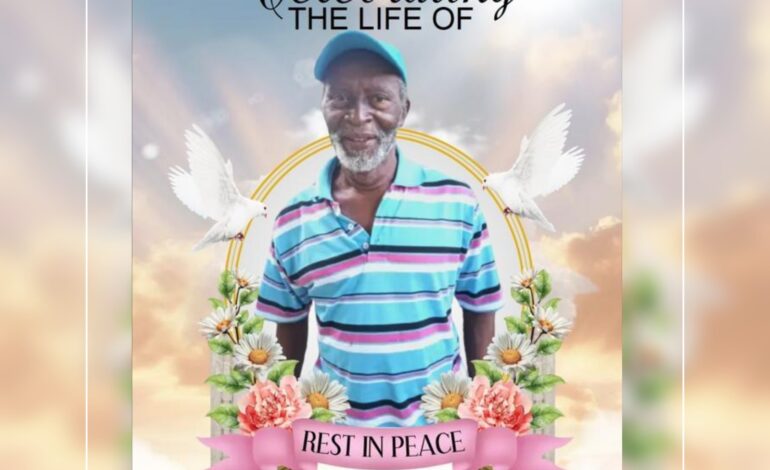 WE ANNOUNCE THE DEATH OF 74-YEAR-OLD JOSEPH SANDERSON BETTER KNOWN AS "BROTHER ROLLE'' OR "BRODS" OF CRAYFISH RIVER. HE DIED AT THE DOMINICA CHINA FRIENDSHIP HOSPITAL ON THE 7TH OF NOVEMBER 2023.
LEFT TO MOURN
CHILDREN: GABRIEL, JOSIAN, TESSA, CURMICHEAL, MYROSE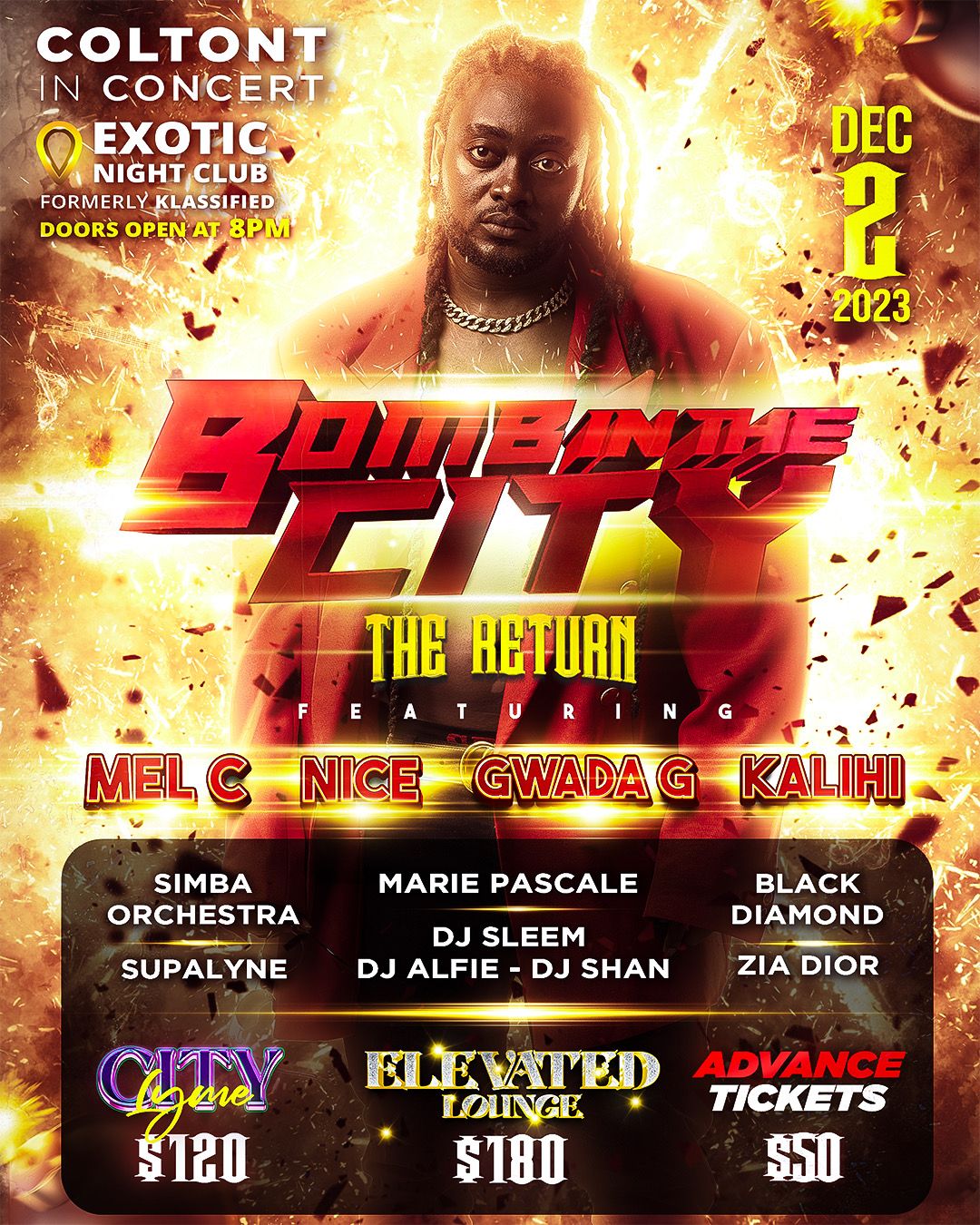 GRANDCHILDREN: JDIAN CHRISTOPHER, AJAY THOMAS, ODESSA THOMAS, ARMINA THOMAS, KAEDIEL THOMAS
BROTHERS: ALICK ATHANAIZE, ROY PRESCOT, LENUS WILLIAMS, FINGUAL THOMAS, HILROY THOMAS
SISTERS: CONSTANCE THOMAS, CINDERELLA THOMAS, PATSY THOMAS, JERVEZ WILLIAMS, CONNIE WILLIAMS, THERESA LUCIEN
STEPFATHER: TOILEN WILLIAMS,
EX WIFE: REMA THOMAS
DAUGHTER IN-LAW: AISHA THOMAS
58 NIECES AND NEPHEWS INCLUDING: MERVIN THOMAS, MERLICIA THOMAS ARMSTRONG, DILEAN THOMAS SANFORD, VIENA THOMAS, SHANNICA THOMAS, KURT PRESCOT, ANDREA PRESCOT, ROYETTE PRESCOT, AARON PRESCOT, JERVEZ FRANCIS, DENUS WILLIAMS, SHELLINA WILLIAMS, SHERRINA WILLIAMS, LENUS JR WILLIAMS, LEUS WILLIAMS, ALIXIA ATHANAIZE, MARCIA THOMAS, ALVIN ATHANAIZE, NIXON ATHANAIZE, ALICK ATHANAIZE, AKAYLAH ATHANAIZE, KAYAH ATHANAIZE, THEODORE THOMAS, ANNETTE THOMAS SANFORD, GILBERT THOMAS, JERNELL THOMAS, JERVEL THOMAS, CLYDE TYSON, JENNO LUCIEN, DÉSHAUN ROBERTS, CAIRIDEE SANFORD, RIO ARMSTRONG, ALEX ARMSTRONG, BRIAN ARMSTRONG, DESTINY THOMAS, CINDY THOMAS, MERKHAI THOMAS,
NUMEROUS COUSINS INCLUDING: CORRIETTE CYRILLE, EMMANUEL BIQUE, LINCOLN CYRILLE, PASCAL DUPIGNY, IRENA PETERS,
AUNTS AND UNCLES: MONA CYRILLE, SULETTE WILLIAMS, BERNARD AUGUISTE
NIECES AND NEPHEWS IN LAW: MARIA THOMAS, RICHARD ARMSTRONG, JEAN MARC SANFORD
OTHER RELATIVES INCLUDING: THE THOMAS, SEAMANS, COGNETS, VICTORS, BIQUES, ROYERS AND LEWIS FAMILY OF GRAND SOUFRIERE
FRIENDS: VERNA AUGUISTE, CHARLES PETERS, ISRAEL THOMAS, WILBERT SANFORD, ANTHONY FROM BELLES, NURSE WINNIE JOSEPH, NURSE VIGILANTE, PAULETTE FRANCIS, ROSES JOSEPH, KITZROY CARBON, LUKE LUCIEN, DEAN TYSON, KEITH TYSON, PAUL WARRINGTON, JOAN BELL, STAFFS OF THE CASTLE BRUCE HEALTH DISTRICT AND ATKINSON HEALTH CENTRE
BROTHER ROLLE WILL BE MISSED BY THE ENTIRE KALINAGO TERRITORY.
FUNERAL SERVICE OF THE LATE JOSEPH ROLLE SANDERSON WILL TAKE PLACE ON 17TH NOVEMBER, VIEWING AT 2:30PM , SERVICE 3PM AT THE LIGHTHOUSE BAPTIST CHURCH IN ATKINSON. INTERMENT WILL BE AT THE SALYBIA PUBLIC CEMETERY.
FUNERAL ARRANGEMENTS ENTRUSTED TO GENTLE REST FUNERAL SERVICE INC