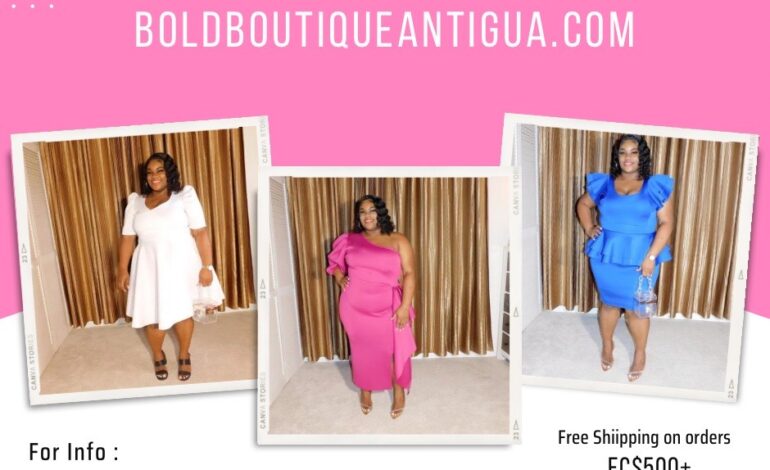 Introducing Bold Boutique, where fashion and fabulousness meet curves! Have you heard about the buzz, lovely ladies? Prepare to be charmed by a world of exquisite plus-size apparel designed specifically for curvy Caribbean women.
Bold Boutique was founded by a young entrepreneur by the name of Mahalia Francis who hails from the magnificent island of Dominica; with a committed passion for fashion, she has made Bold Boutique the most popular boutique in the entire Caribbean!
At Bold Boutique Antigua, we are proud to offer a collection of stunning pieces that will make you feel like a queen. We offer sizes ranging from saucy 1XL to fantastic 2XL and magnificent 3XL to accommodate every inch of your body. Are you willing to express your inner fashionista? Say farewell to limited options and welcome to an abundance of options that will astound you.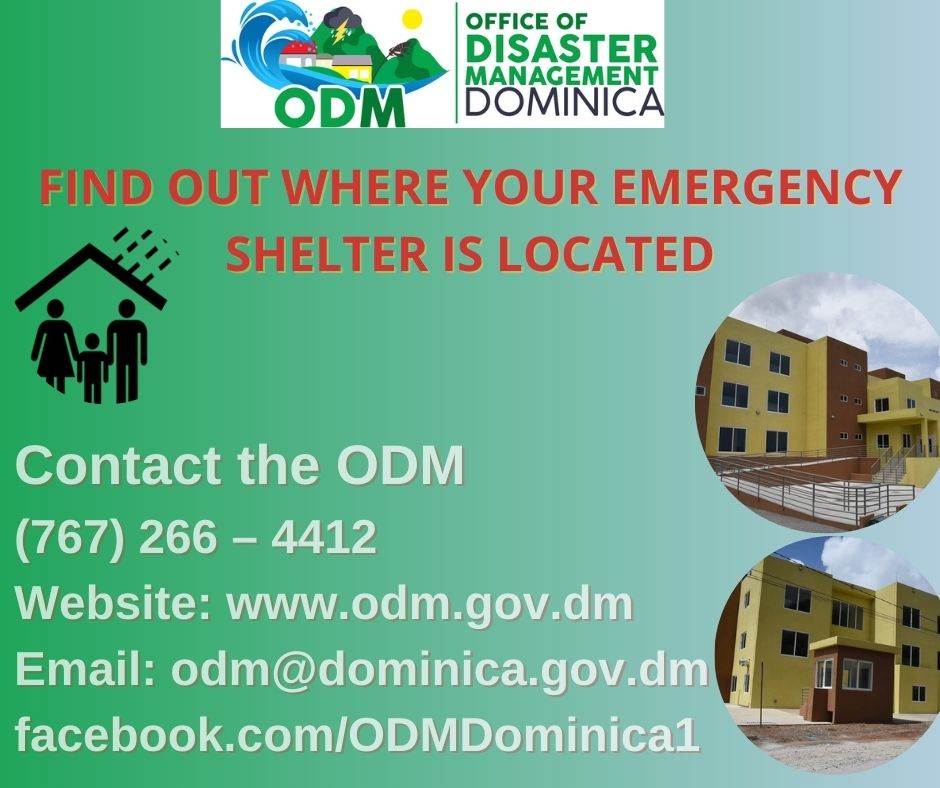 Purchasing from us is effortless. Simply visit our website, Boldboutiqueantigua.com and you will be carried away by an abundance of stylish fashion treasures. Also, do not worry about payment methods. We have you covered! Whether you favor the convenience of major credit cards, debit cards, or even cash, we have ensured a seamless shopping experience.
Now, let's discuss speed. We understand how you feel when you locate the ideal ensemble and cannot wait to flaunt it. This is why we have partnered with DHL EXPRESS, the quickest international shipping company. Say farewell to long delays and welcome to doorstep delight, as your orders will arrive within 3–7 business days, anywhere in the world. Do we need to say more?
However, there is more! Our warehouse in English Harbour, Saint Paul, Antigua & Barbuda, is overflowing at the seams with a rainbow of colorful and stylish apparel. We have you covered for every event throughout the year, from sweltering summer parties to cosy winter get-togethers. Imagine yourself draped in our meticulously curated pieces that exude self-assurance, elegance, and irresistible Caribbean charm.
To ensure that your purchasing experience is flawless, our dedicated team is always available via WhatsApp or email. We value you, our esteemed customer, and are always available to assist you. In the end, your satisfaction and confidence are our primary objectives.
Bold Boutique is more than a store; it is a celebration of your uniqueness and innate attractiveness. Fashion is a way of life, an expression of one's unique style and character. We are here to empower you and help you feel like the deity you were destined to be. Enter our world of luxury, where each garment has been carefully selected with you in mind.
Now is the time, to embrace the moment and join Bold Boutique Queendom. Do not overlook our fashionable new arrivals! Sign up now to be the first to learn about the newest fashion indulgences that will have you turning heads and setting trends wherever you go. We guarantee that your fashion voyage is going to be nothing short of extraordinary!
But wait, we have more in store for you! Head over to our website at boldboutiqueantigua.com to unlock a treasure trove of fashion inspiration and must-have pieces. Use code "GORGEOUS" for 15% Off! Don't forget to follow us on Facebook and Instagram @boldboutiqueantigua to stay in the loop with the latest trends, exclusive offers, and behind-the-scenes sneak peeks. Oh, and did we mention that we're just a WhatsApp message away? Reach out to us at +1(268)726-3519 for personalized assistance that will take your shopping experience to new heights. Get ready to elevate your style game, Bold Boutique awaits!