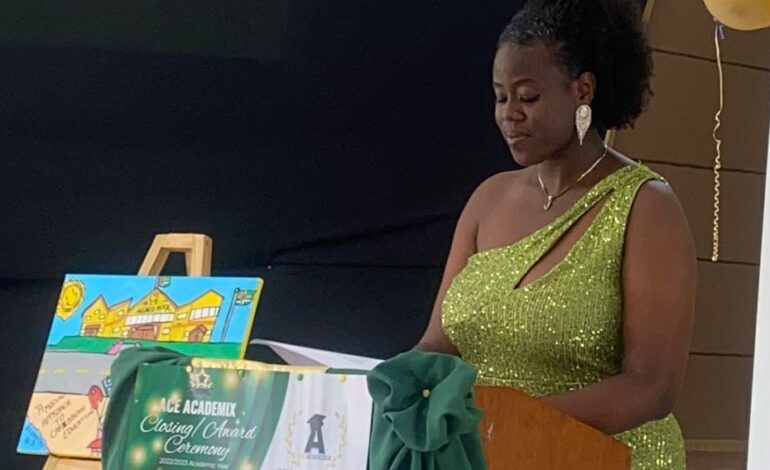 As dusk approached on their 3rd academic year in service, students, teachers, parents, and specially invited guests gathered at the Goodwill Primary Auditorium on Saturday 26th August 2023 to for Ace Academix's End of Academic year Award/ Closing ceremony under the theme, "Champions Of Progress: Igniting, Inspiring and Achieving Greatness!"
Established on August 7th, 2020, Ace Academix stands as a prominent and registered educational service within Dominica and the wider region. The brainchild behind this enterprise is none other than Miss Jemima Mills, who conceived the notion of offering academic assistance to fellow students in the subjects where her strengths lie.
Delivering the Directors' address at the ceremony last Saturday, Mills reported to those in attendance, "Ace Academix has evolved beyond its origins as a simple tutoring service, initially founded by a young visionary in 2020. Commencing with a solitary student, our journey progressed to 20 students in 2021, then expanded even further to 43 students in 2022. This year, the number skyrocketed to an impressive 200 students benefiting from our extensive range of over 40 educational services. Within this dynamic environment, I perceive a flourishing ecosystem where aspirations are nurtured and thrive."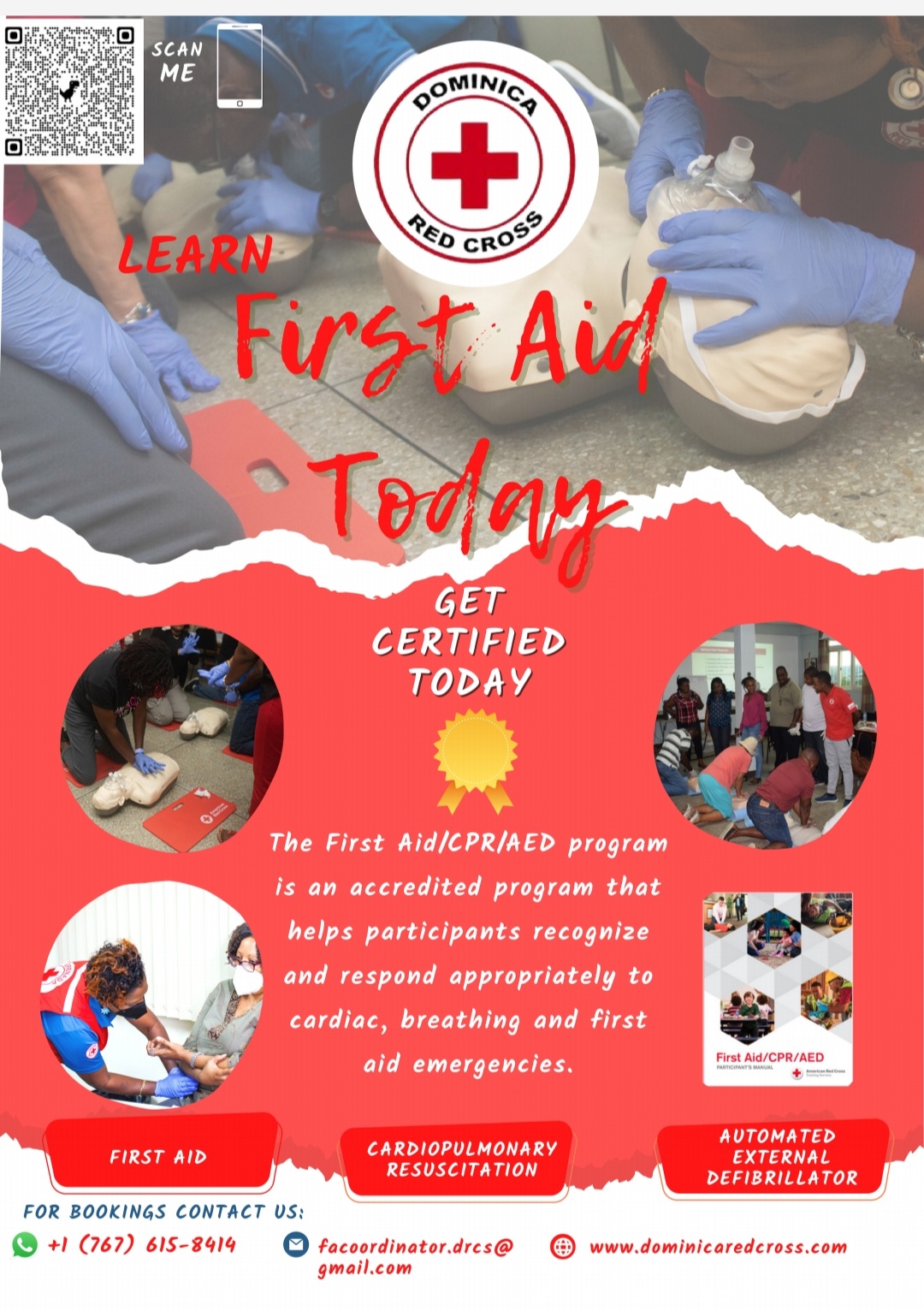 Continuing her address, she remarked, "This year alone has borne witness to a series of remarkable accomplishments and significant milestones. Responding to the burgeoning needs of our students and parents, we bolstered our team to an impressive roster of 14 dedicated educators. A pivotal stride was taken as we introduced face-to-face Grade 6 classes for the very first time, signifying a monumental leap forward. Our summer school programs adopted an innovative face-to-face format, illuminating a path towards enriched learning experiences. The triumph of our Creative Writing Camp highlighted the untapped potential residing within each of us."
"Extending our impact beyond our institution's confines, we embraced a spirit of benevolence, bestowing scholarships and initiating impactful programs. Notably, our Educational YouTube channel garnered an astounding 7K views, amplifying our commitment to educational empowerment. Our lodestar remains the United Nations' Sustainable Development Goal #4: 'Ensuring inclusive and equitable quality education and promoting lifelong learning opportunities for all,' which guides us as we navigate this path."
Her words underscored the institution's dedication to educational enrichment and its mission to positively transform the learning landscape.
Over the years, Ace Academix has achieved numerous success stories in both their CSEC and Grade 6 Programs, with this year being no exception. Mills noted the exceptional outcomes of their Grade 6 Preparation program, resulting in more than 25 scholarships and bursaries among the 42 actively engaged students.
She went on to explain an initiative launched in 2022 aimed at rural school students, which aimed to bridge the academic performance gap between rural and urban schools. The success of this initiative was validated by the 2023 Grade 6 National Assessment Exam results, showcasing success stories from schools across Dominica such as the W.S. Steven Primary School, Soufriere Primary School, Tete Morne Primary School, St. John's Primary School, Castle Bruce Primary School, Concord Primary School, Delices Primary School, and many more..
At the CSEC level, the achievements persisted, with the entire CSEC group achieving 100% pass rates in key subjects including Mathematics, English, Geography, Physics, Chemistry, Biology, Principles of Business, Office Administration, Principle Of Accounts, and History.
Mills emphasized to parents that, "the attainment of Educational Excellence necessitates a harmonious and thriving relationship among the Teacher, the child, and the parent."
As a youthful entrepreneur, Mills shared valuable counsel with young individuals venturing into or contemplating the world of business.
"For those of you with aspirations in the business arena, I implore you not to underestimate the value of your offerings merely because others might be willing to pay premium prices for well-known brands. Your pricing strategy is justified, and it's imperative not to compromise on it. In the realm of business, the notion of 'that's my friend' should carry no influence, as even our closest acquaintances willingly pay full rates to other establishments without hesitation."
During the Ace Academix End of Year Closing and Awards ceremony, Featured Speaker Shervin Dominique emphasized to students that embodying progress as champions transcends mere achievements in their fields or academic endeavors. He conveyed that true progress entails consistently pushing limits, shattering barriers, and establishing fresh benchmarks of distinction.
He went on to encourage the students, labeling them as the torchbearers of progress, the architects of change in the future, and the upcoming leaders. Dominique's advice centered on self-belief, faith in their journey, and confronting challenges with unwavering determination.
Certificates of completion were presented to students who participated in various Ace Academix programs, encompassing the G6NA preparation program, CSEC program, Short Courses, Ace Academix National Mock Exams, Creative Writing Camp, and their Summer Head Start Program.
Among the recipients of Special Awards were Kenan Laudat from Tete Morne Primary, who secured the top position in Ace Academix National Mock Exams; Ceon Thomas from Saint Mary's Primary, who earned the distinction of being the Ace Academix Top CSEC student; Eliz Charles from W.S. Steven Primary School, recognized as both the Ace Academix top Grade 6 Student and Student of the Year.
In a notable accolade, Miss Jeraine Joseph was recognized as the Teacher of the Year, praised for her invaluable contributions to Ace Academix since joining the team in 2021.
Ace Academix is composed of a proficient and experienced team of educators, including individuals such as Miss Jemima Mills, Mr. Hananel Valerie, Miss Chelsy Morancie, Miss Mhea Bardouille, Miss Jeraine Joseph, Mrs. Anelia Jno Baptiste-Isaacs, Miss Arliana Mills, Mr. Jael David, Miss Tyeisha Sandy, Mr. Adiyo Saverin, Mr. Curt Linton, Miss Romina Joseph, Miss Felesha Jack, and Mr. Che Gittens.
The institution boasts an extensive array of over 40 educational services, available in both online and face-to-face formats.