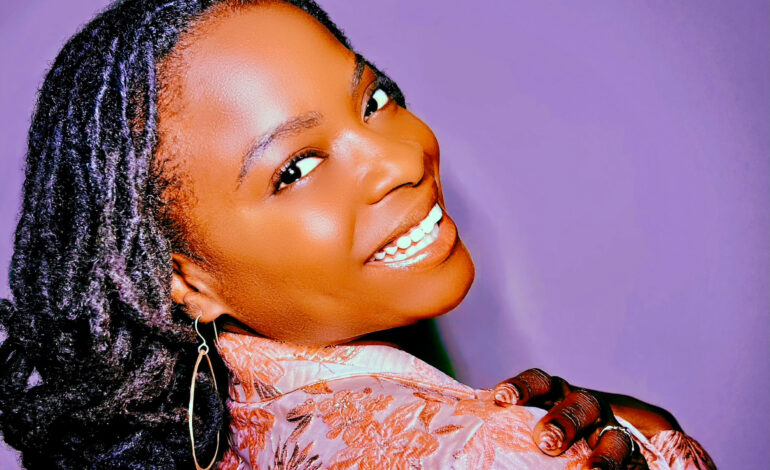 Grand Bay native, 6STALIGHT, singer/songwriter and holistic living influencer, is releasing a line of yoga lounge wear inspired by her new freestyle "Big Data" which is also making its debut, today Friday November 11th, 2022.
She describes the line of yoga wear, tees, sweatpants and bags which feature the phrase retrobabe, as "bold with a bit of nostalgia"- a sensibility much like the single which was recorded in her California-based studio and whose line "make a scene when I want to, watch how I glow when I walk through," was the inspiration for the merchandise.
According to 6STALIGHT (pronounced sistalight) she wants her fans to dress boldly even inside their home, "beauty and essence flows from inward out and I always encourage my fans to embody boldness and to shine their inner outer light- even when no one's looking."
After a credible stint in modeling and pageantry, she made her musical debut in 2020 as 6STALIGHT with her first single "Wispy (Trance)," a God and Goddess ascension meditation frequency in which she channeled Sanskrit chants via her unique frequencies; which she called light music- "divine sounds that heal.
While still centered around wellness, wisdom and bliss, she describes her current sound as a mix of "saucy, nineties west coast rhymes influenced by worldly genres." Some of her singles include "Justice" a Reggae social commentary done in her own unique style, "Synergy" an afropop dancers anthem and "Tower" a RnB single ft. Las Vegas rapper Dizzy Wright.
A sought after creative with a sensational aura filling every room with love, light and bliss; 6STALIGHT's life's work reflects intuitive strategy, mass communications, yoga therapy and cannabis business research. Her "#StayGolden" campaign and mantra of "First. Love. Yourself (FLY)" gained considerable fandom and is now the legacy for generations to come. Her Luttercare Beaute skincare line, a detoxification antidote wafted in wellness and glamour, is her innovative approach to preventative care.
Transcend into multidimensional experiences through her healing sounds and make a scene in retrobabe with her elemental comfort wear. Access it all at www.6stalight.com