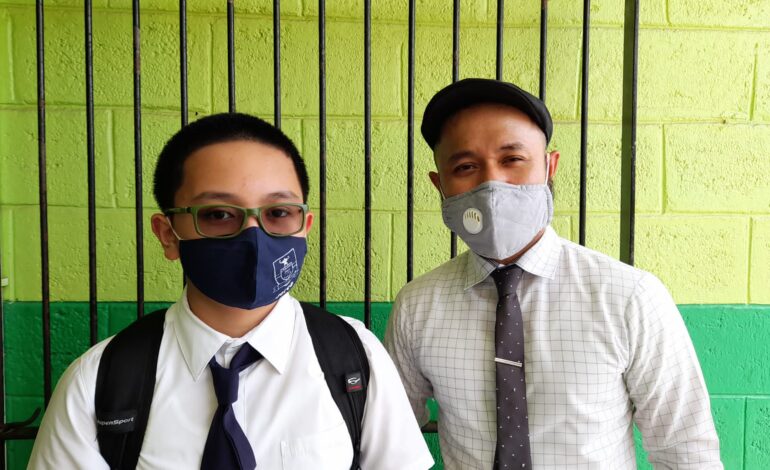 Brave, intelligent and well- spoken are words that may be used to describe this year's top performers at the Grade Six National Assessment(GSNA). While some clung to their parents and others were urged on by them, they made it through their interviews and offered words of advice for those who would face the GSNA in the years to come.
2021's top performer was Danika Paul of the St. Martin's Primary School. She said that preparing for the GSNA meant alot of sleepless nights and even more researching and studying information. According to Paul, even before she entered grade Six, she watched alot of educational videos online. Without skipping a beat, Paul said that her favorite subject is Science and that she hopes to become an engineer in the future.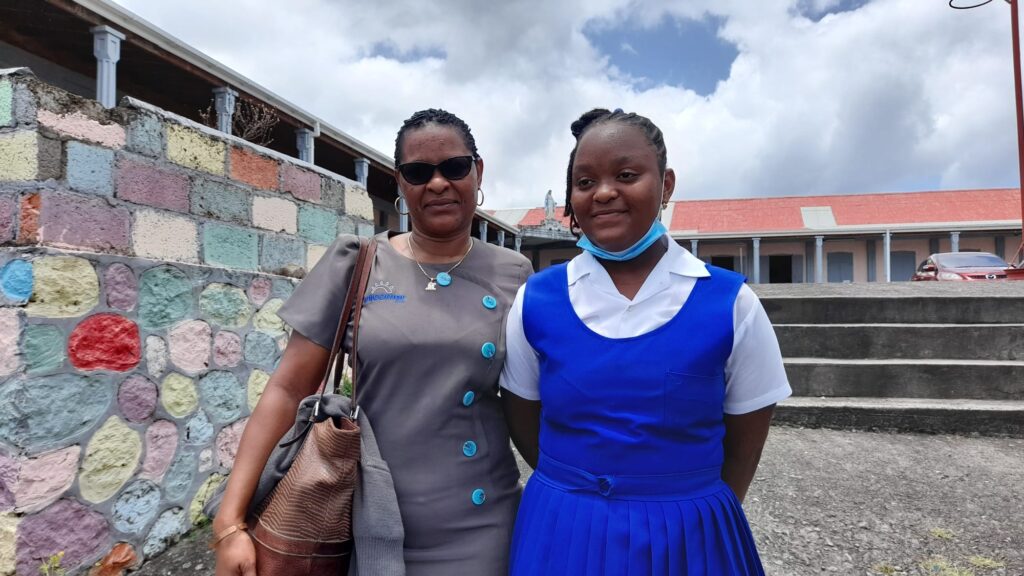 Her mother, Ms. Laurent said that she ensured that her daughter had all the materials that she needed to be successful. According to her there was no doubt in her mind that Danika would have done very well in the exams.
Meanwhile Christa George also of St.Martin's Primary School and who placed third in the examination said that she is proud of herself and elated. She advised students to pray, study hard and believe God.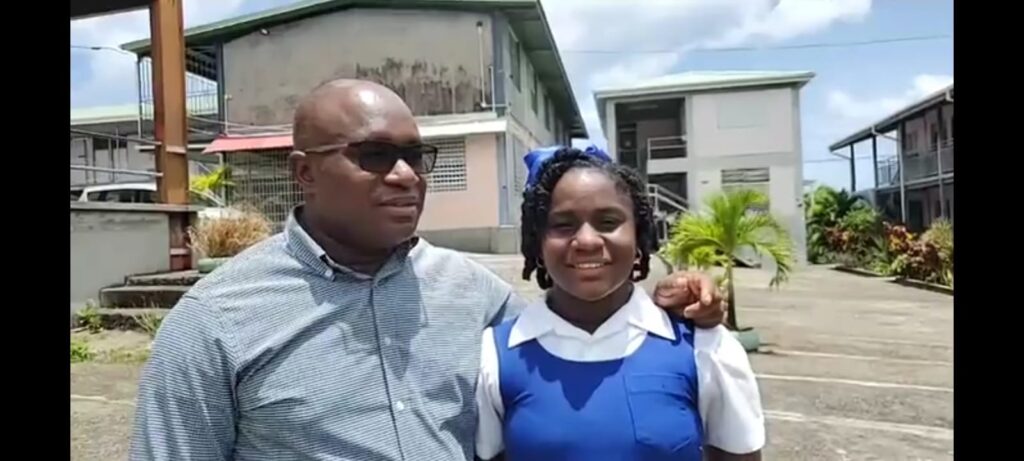 Her father, Pastor Ehdi George, said that he too is excited and proud. He gives all honor to God for His marvelous works, loving kindness and favor. He said that he was involved in helping his daughter to prepare by correcting past papers that she did, even though sometimes he didn't not know the answers. He encouraged parents to take an active role in the education of their child. He advises parents who are unable to assist his or her child to seek help for the child, do research and just simply be there for the child.
Alianne Toussaint of the Convent Preparatory School who placed second in the exam said that she is elated and added with a little smile,  "…surprised; I didn't expect to come out second". She said that her preparation involved working with past papers and notes from her siblings. She also researched on websites and studied with peers. She added that she still maintained involvement in her extra curricula activities especher favorites dancing and singing.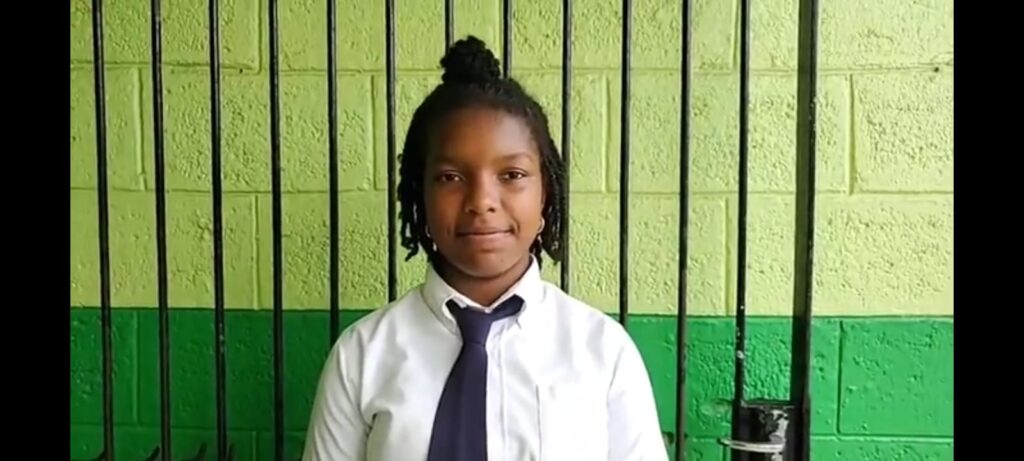 With a wide smile, she thanked Ms.Bonnie who helped her and her friends in math and other subjects. Toussaint admitted that her parents expected her to do well but were also surprised at how well she did; placing second on island.
The only male student in the top five, Joreb Bercasio said that he feels great and really happy for what he was able to achieve. He is thankful for the contributions of his parents, teachers and everyone else who helped. His parents are credited with helping him study and cheering him on. He advises other students to start early to study and remain calm and collected to avoid making mistakes in the exams. Bercasio's favorite subject is mathematics and he wishes to be a doctor or scientist in the future.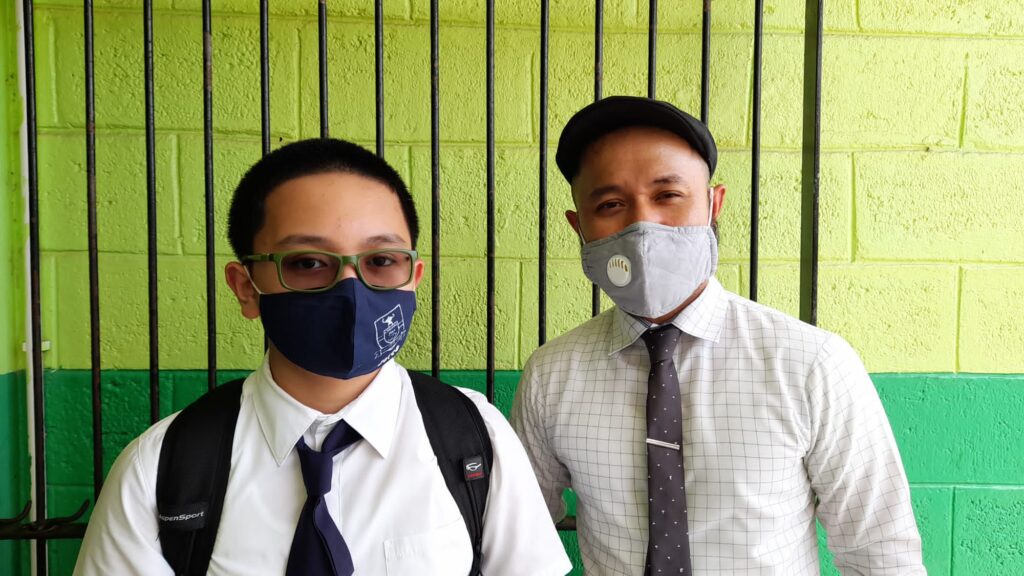 Donald Bercasio praised the school and the support system at the Convent Preparatory School. He says that the children and staff are very loving and supportive. Bercasio mentioned that as parents, they encouraged their son and reminded him that whatever the results were, they would always be proud of him.
He congratulated the parents, teachers, principals and all involved( aunts, uncles…)for motivating the students in the midst of the pandemic.
" I hope that we will always cherish, nourish and support them", were his very appropriate concluding remarks; touching the emotional, physical and mental/ psychosocial needs of the child.
Once again congratulations to these very brave young people and to all who studied and were able to pass the GSNA.