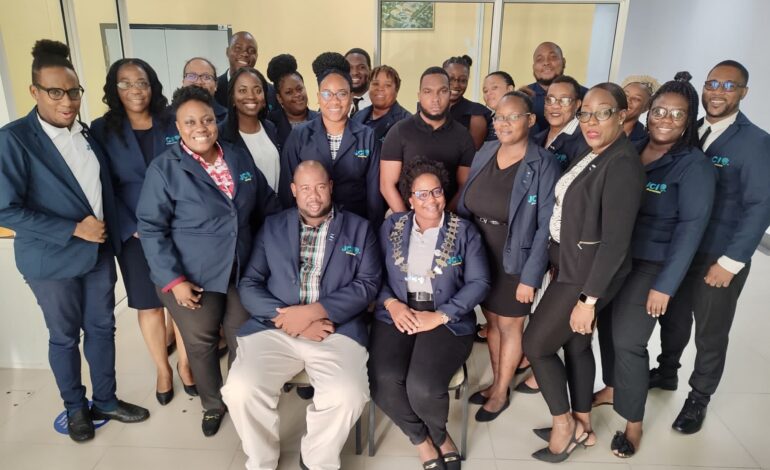 On Saturday 26 November 2022 Junior Chamber International – Dominica (JCI Dominica) held its Annual General Meeting (AGM) and local elections for its 2023 Board of Directors. The new Board of Directors to be installed in 2023 is:
President-Elect Mickael Desbonnes
Executive Vice President-Elect Maylon George
Vice President-Elect Pheal Lander
Vice President-Elect Rhon Williams
Secretary General-Elect Jomarie Le Blanc
Treasurer-Elect Shernica Bogeart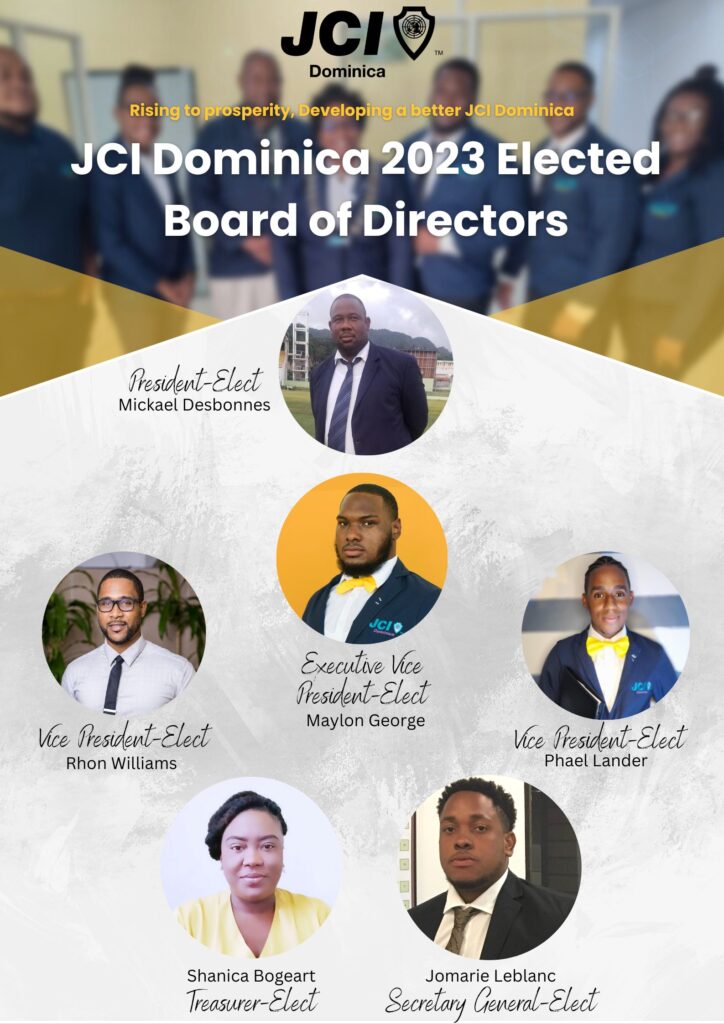 During his remarks, President-Elect Mickael Desbonnes reiterated his ambition for JCI Dominica in 2023. He will attempt to create sustainable income for the organisation, to aggressively pursue a retention and membership recovery program, to align the organisation's flagship project with that of JCI RISE initiative, to establish a database of members highlighting their strengths and weaknesses which would allow the organisation to utilise members skills effectively, and to increase engagement on a national level through twinning projects with other JCI local organisations within JCI West Indies. Desbonnes said that while he would undoubtedly give his best shot, all members should get involved in creating and promoting the JCI brand.
The 2022 President Lyndelle Felix also delivered the President's end of year report which gave an overview of the organisation's achievements throughout 2022 and recommendations for the ensuing year. She expressed immense pride in having successfully hosted the JCI West Indies 62nd National Convention. President Lyndelle went on to thank her 2022 Board of Directors, Advisors, Senators, and general members for their support throughout her journey.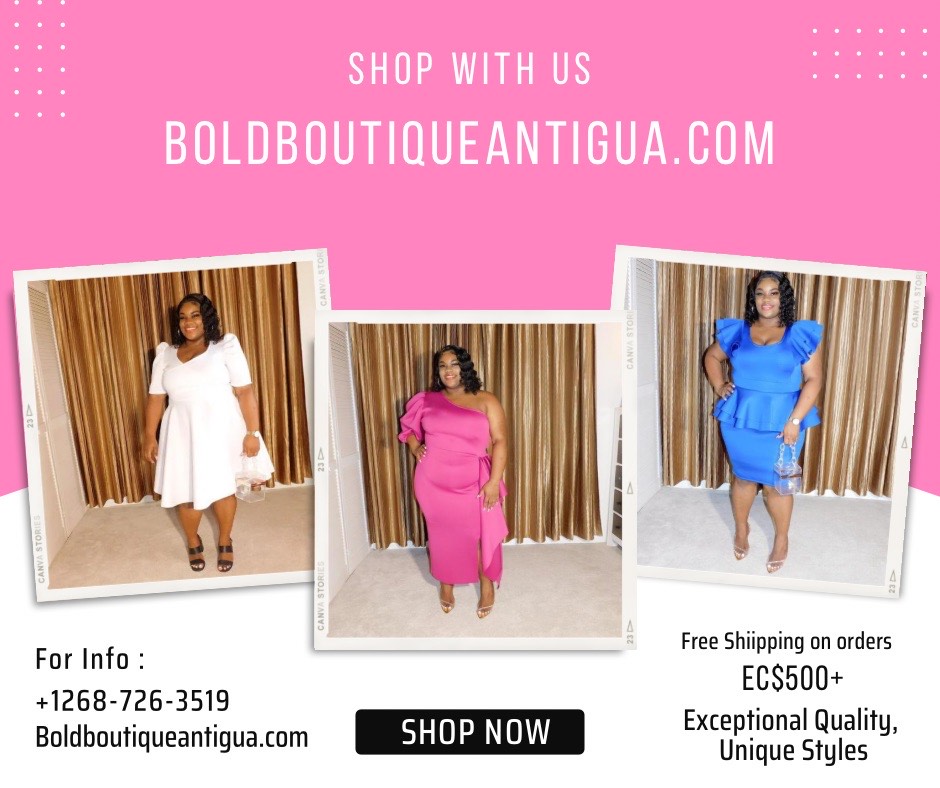 She stated: "It was not an easy road but with your support I persevered."
President Lyndelle's competency in office was evident as the AGM's General Assembly gave her highest commendations for her leadership during a successful 2022, and for winning the award for Best Local President at the JCI West Indies 62nd National Convention in October.
The General Assembly also approved a new Strategic Plan of Action that outlines the four opportunities that JCI Dominica will concentrate on from 2023 to 2027:
Individual Development
Business and Entrepreneurship
International Cooperation
Community Impact
Other highlighted goals of the organisation included expanding the organisation on a local level to make JCI Dominica a household name, the development and execution of various projects and fundraisers, and increased social outreach, especially to those in need.