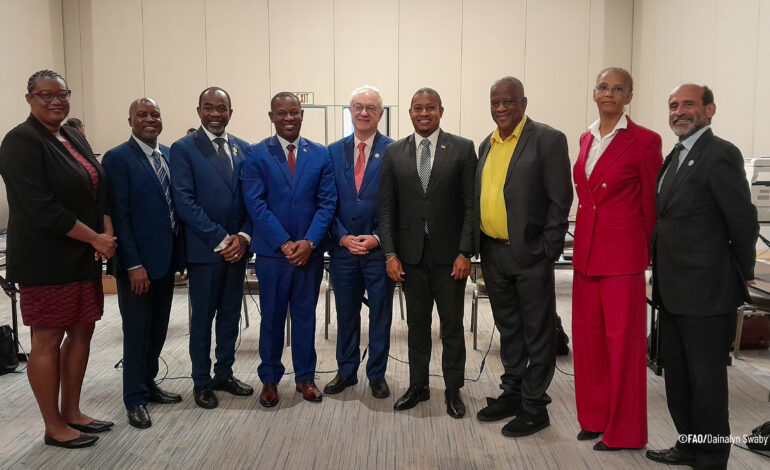 In Kingston, the FAO Regional Representative participated in a meeting with the Ministers of Agriculture of Jamaica, Guyana, St. Vincent and the Grenadines and Grenada.
September 20, 2023. Kingston, Jamaica – The Assistant Director-General and Regional Representative of the Food and Agriculture Organization of the United Nations (FAO) for Latin America and the Caribbean, Mario Lubetkin, participated in a high-level meeting of Ministers of Agriculture of Caribbean countries in Kingston, Jamaica, with the goal of deepening cooperation to address common challenges in the fight against hunger and poverty in the region, through the transformation of agrifood systems to make them more efficient, inclusive, resilient and sustainable.
The invitation was extended by Jamaica's Minister of Agriculture, Fisheries and Mining, Hon. Floyd Green and attended by Guyana's Minister of Agriculture, Hon. Zulfikar Mustapha; St. Vincent and the Grenadines Minister of Agriculture, Forestry, Fisheries, Rural Transformation, Industry and Labour, Hon. Saboto Caesar; Bahamas Minister of Agriculture and Marine Resources, Hon. Jomo Campbell; Grenada's Minister of Agriculture, Lands, Fisheries and Cooperatives, Hon. Adrian Thomas.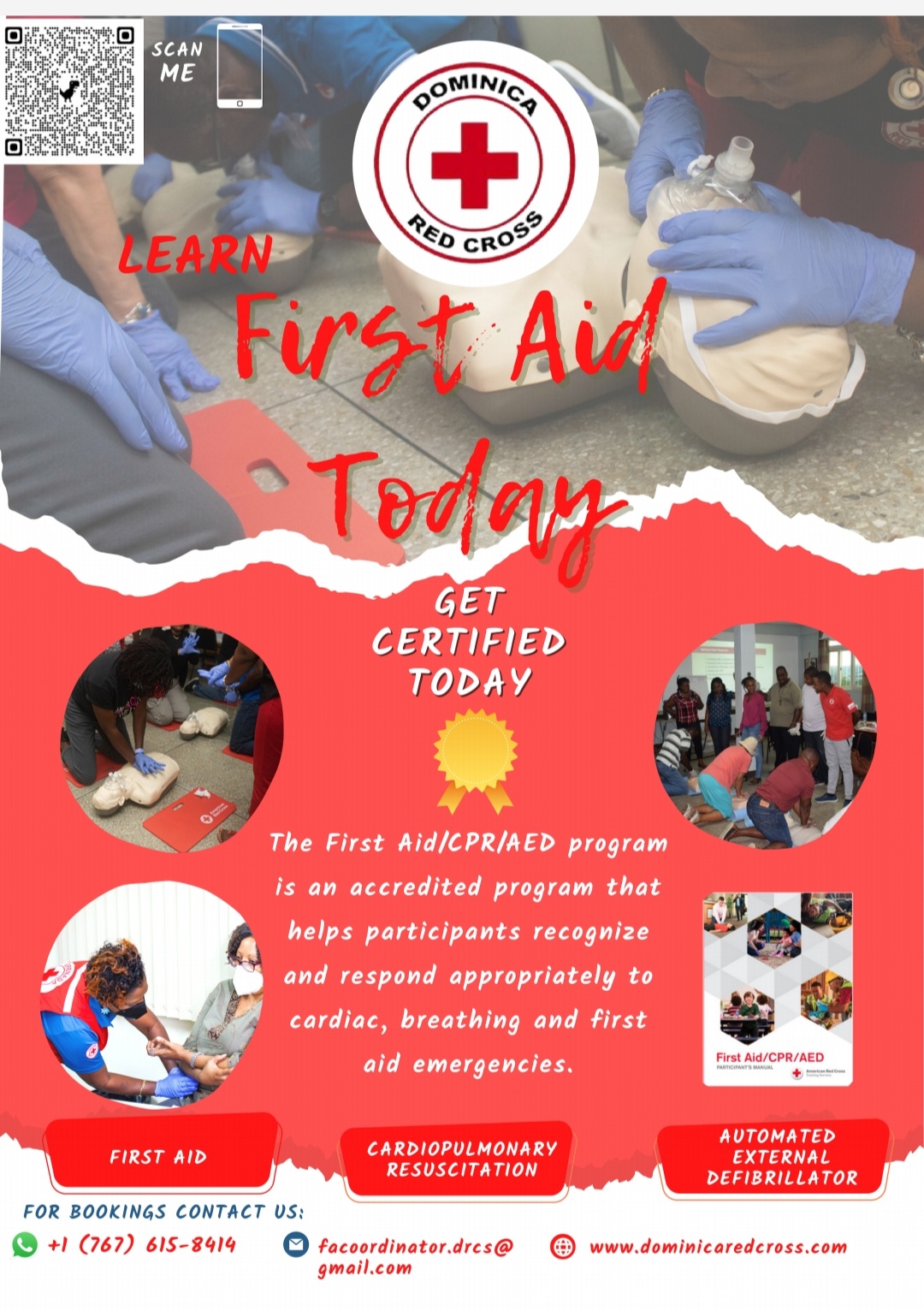 Hon. Green said he looks forward to leaving the High-level Ministerial Meeting with a credible plan, "that will give us some timelines and will point us in the direction of funds that we will mobilise to start the implementation."
"How can we ensure that more of our small, older farmers have access to the water they need to move their agriculture enterprise forward? How can we ensure that they're planning with the new climate change realities at the forefront? Do they have access to resources to do things like climate smart agriculture, protected agriculture? How are we utilising our partnerships to change the reality of the farmer in Guyana, Grenada, Bahamas, St. Vincent, Jamaica and the entire region?," he asked at the opening ceremony.
FAO introduced various cooperation initiatives that are currently in progress. For instance, the support to the CARICOM 25 X 25 initiative, which seeks to reduce extra-regional food imports by 25% by 2025; Climate Justice, which aims ensuring representation, inclusion, and protection of the rights of those most vulnerable to the effects of climate change; Energy Transition, by enlarging FAO project portfolio on renewable energy; Blue transformation to use the potential of the oceans in supporting food security; accelerate agrifood systems transformations by including Caribbean Small Island Developing States (SIDS) in FAO Hand-in-Hand global initiative; and Water management, by exploring ways to provide more technical assistance in this field, among others.
"The Caribbean region is facing a significant challenge in reducing hunger and malnutrition, which needs immediate attention. Addressing inequalities is essential, especially since food insecurity is rising. Governments, international organizations, and other stakeholders must collaborate to establish programs encouraging efficient, resilient, inclusive, and sustainable agri-food systems", said Mario Lubetkin, FAO Regional Representative.
In access to Climate Finance, over the last 4 years, FAO has supported the approval of about 10 Global Environment Facility (GEF) projects, and 10 Green Climate Fund (GCF) Readiness projects in the Caribbean.
Lubetkin added that, "FAO is confident that the Caribbean Agriculture Ministers meeting convened by Jamaica will contribute to these joint efforts to tackle hunger and poverty. Our commitment to implementing projects in the Caribbean is strong. We are currently discussing with various partners to make this a reality by utilizing South-South and Triangular Cooperation and mobilizing investments to strengthen people's livelihoods while preserving the environment."