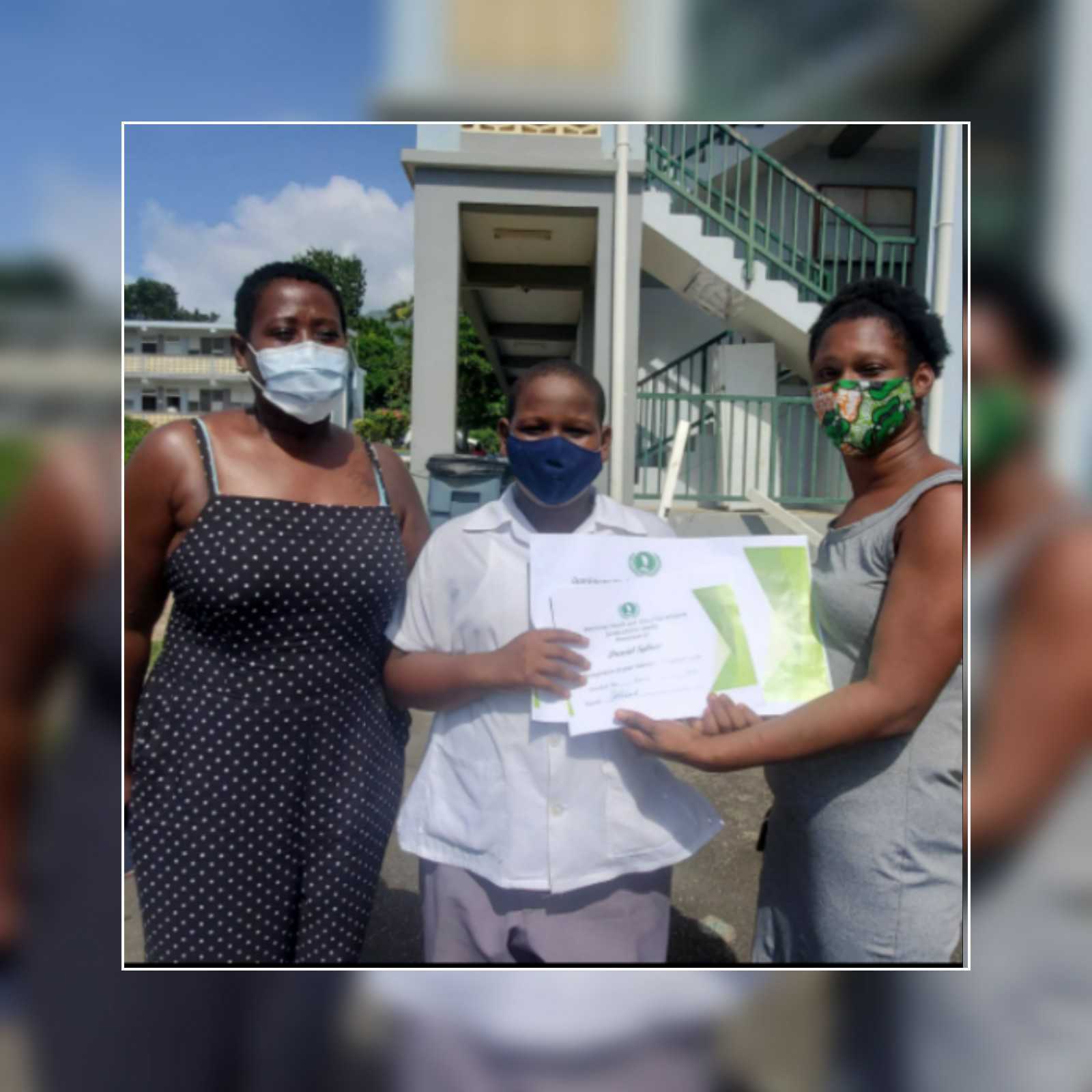 Dravid Sylvain of the Portsmouth Secondary School is one of two students awarded scholarships to support their high school journey by the Dominican Health and Education Initiative (DAHEI), a charitable non-profit organization based in Boston, Massachusetts (US).
The mission of the organization is to support advancement of health care and education in Dominica. Dravid accepted his award on November 2nd from Mrs.Olive David-Victorine, a representative of DAHEI.
Both students will receive an award equivalent to $1000EC dollars each year for the 5 years of their high school career.
For more information about the organization or to submit a project proposal, visit www.dahei.org or contact Mrs.Olive David-Victorine- [email protected].
The organization is looking to partner with persons on the ground to better understand the unmet needs and where they can help.