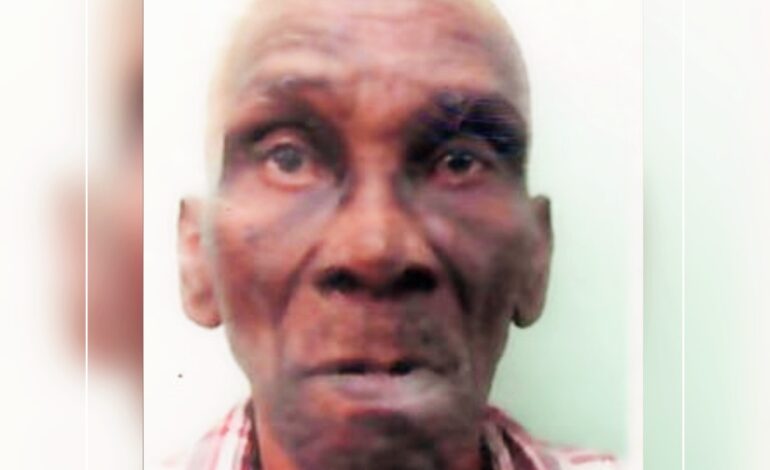 WE ANNOUNCE THE DEATH OF: 92-YEAR-OLD VIVIAN AUGUSTUS REMY BETTER KNOWN AS RUMPEL, COUSIN VIVIAN OR MR. VIVIAN, OF PORTSMOUTH.
HE DIED ON: 28TH FEBRUARY 2023 AT HIS SON'S RESIDENCE.
HE WILL BE REMEMBERED BY HIS
SONS: LINCOLN SONNO IN ST. VINCENT, JEREMIAH FLOWER IN NEW YORK, ANDREW, AMON, AND DAVID IN DOMINICA.
STEPDAUGHTER: LYN BENJAMIN IN GUADELOUPE
DAUGHTERS IN LAW: VERNICE REMY, KIA REMY
GRANDCHILDREN: AKIM, NICOLE, SHERNELLE, ANDREA AND JENNY REMY
BROTHER-IN-LAW: OSSIE DUMAS
SISTER-IN-LAW: AURINA JNO LEWIS
COUSINS: PHYLLIS STUART, ASQUITH ANDRE, WEBSTER AND AVON BRUDEY, JUDITH, ELMA AND ATHLENE, JOYCELYN AND SIBLINGS, THE ANDREW FAMILY IN PORTSMOUTH, THE VIDAL FAMILY IN SALISBURY AND PORTSMOUTH, COUSIN HENDRICKS, AND THE DUMAS FAMILY IN BIOCHE.
FRIENDS: THE CARTYS, LOUVISKA AND THERESAY CARTY, VERLANDER BRUNEY, ROSENA TOUSSAINT, IROSE, JOHNSON, IRMA CARBON, CATHERINE REMY, STELLA LEBLANC AND OLIVER MAGLOIRE.
NEIGHBOURS: MS. BERNICE, FERRIS, TONY, JANET, ROSE, THE ZICACK AND PORTSMOUTH COMMUNITIES.
CARETAKERS: DAVID REMY AND MADONA PIERRE LOUIS.
THE NEP, HONORABLE PRIME MINISTER ROOSEVELT SKERRIT, PARLIAMENTARY REPRESENTATIVES IAN DOUGLAS AND FERNELLA WENHAM, PASTORS AND MEMBERS OF THE CHRISTIAN UNION, OLIVET FIRST BAPTIST CHURCH AND SEVENTH DAY ADVENTIST CHURCH IN PORTSMOUTH
MANY OTHER RELATIVES BOTH HERE AND ABROAD TOO NUMEROUS TO MENTION.
THE BODY OF THE LATE VIVIAN AUGUSTUS REMY WILL VIEWED AT TIME 2:30 P.M. ON SATURDAY 18TH MARCH 2023 AT THE OLIVET FIRST BAPTIST CHURCH. THE FUNERAL SERVICE TAKES PLACE AT 3:00 P.M. AND FOLLOWED BY INTERMENT @ THE CHANCE PUBLIC CEMETERY.
FUNERAL ARRANGEMENTS ENTRUSTED TO GENTLE REST FUNERAL SERVICE INC.