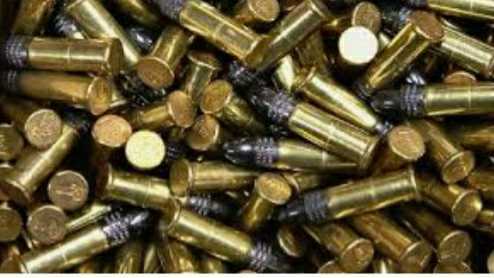 The Commonwealth of Dominica Police Force(CDPF) continues to perform routine checks in order to ensure the safety of citizens.  These routine checks have continually proved to be successful.
Police Public Relations Officer, John Carbon said, "On Saturday 6 February, 2021, about 6:10 pm, the police conducted an operation in the Mahaut area when they intercepted Honda HRV registration number TP 141. Two occupants were aboard the vehicle and upon a search if the vehicle one 9mm pistol with 15 rounds of ammunition was found and seized. Two individuals were arrested and the investigations continue".
According to the Police,  on the same day, a routine patrol led to the arrest of an individual who was found with a 1.38 revolver with 4 rounds of ammunition. Investigations are continuing in this matter.
*Please note that the picture displayed here is not the actual picture of the ammunitions found and siezed by the police.