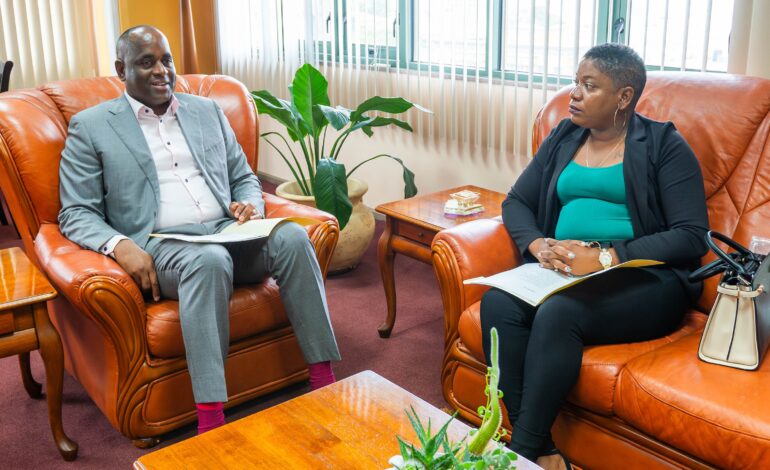 Prime Minister Hon. Roosevelt Skerrit met with the Leader of the Opposition and Parliamentary Representative for the Salisbury Constituency, Hon. Jesma Paul at the Office of the Prime Minister on Tuesday to discuss areas of concern within her constituency.
They discussed the maintenance of farm access roads, the upgrade of the Salisbury Health Center, and the dredging of the Coulibistrie River. Hon. Paul also made a case for assistance to place speed bumps near the Coulibistrie Primary School, install streetlights in Salisbury and enhance the Salisbury beachfront to spur economic activity.
Prime Minister Skerrit has assured Hon. Paul that he will soon visit her constituency for a first-hand view.