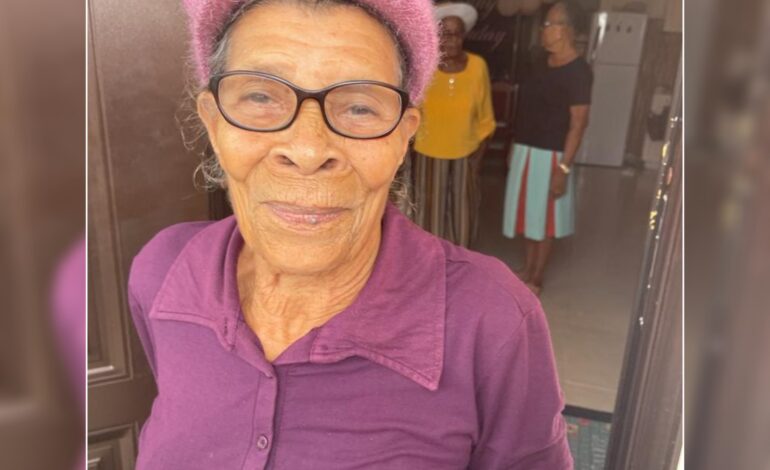 DEATH ANNOUNCEMENT OF 87 YEAR OLD NORA VERONIQUE STOUTE, BETTER KNOWN AS MA NORA OR MA ORNESS, OF PETITE SAVANNE, RESIDING IN BELLEVUE CHOPIN. SHE DIED JUNE 13 AT THE DOMINICA CHINA FRIENDSHIP HOSPITAL
MOURNERS:
8 CHILDREN: HAGUE, HAYDEN, ANTOINE, HALANDER, HAILSY, VILLENEUVE & WINSTON STOUTE AND HAZEL BENOIT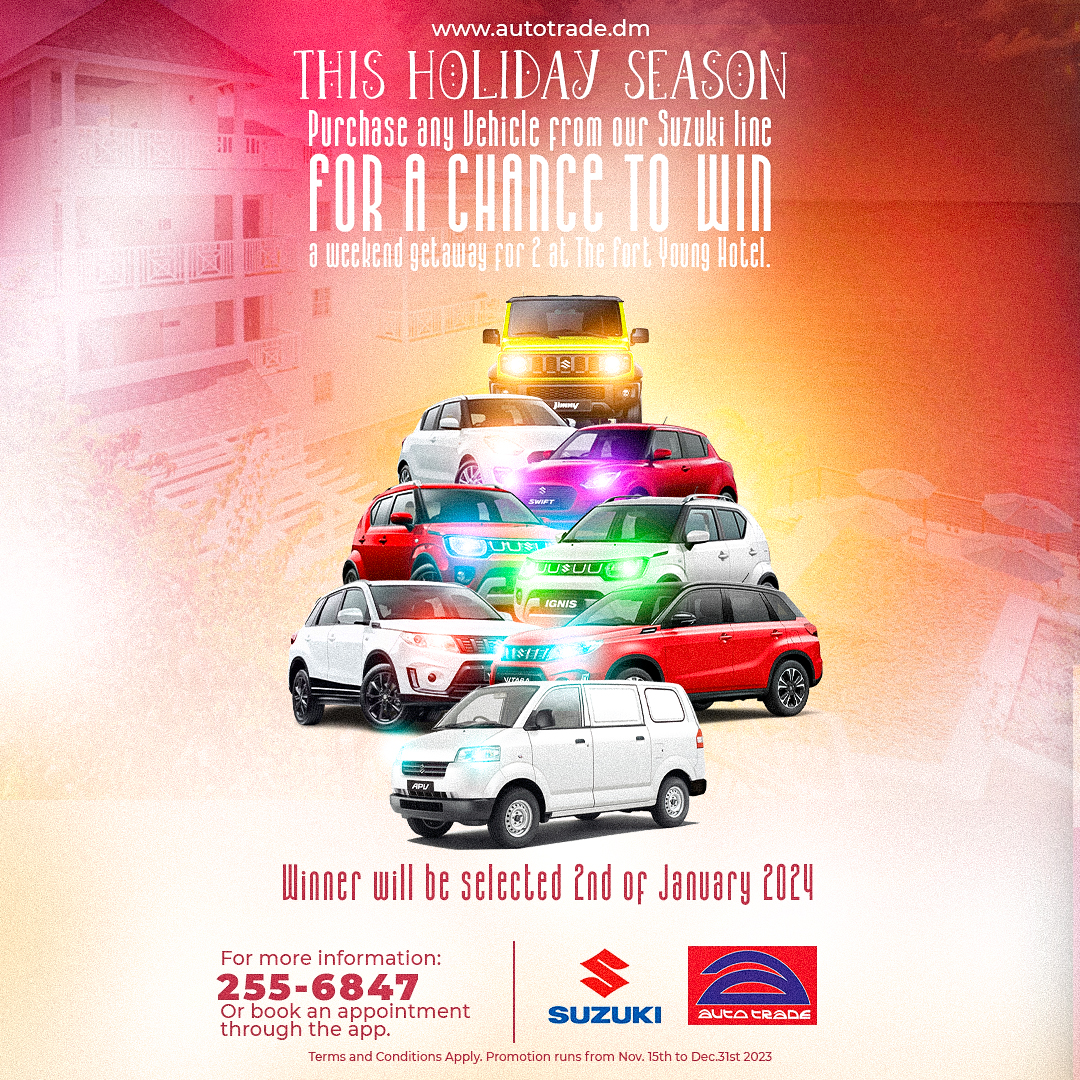 1 ADOPTED SON: EDDIE SHILLINGFORD
19 GRANDCHILDREN: BRIEANNA LAURENT, KISHA TAVERNIER, HILSON FRANCIS, ALWIN HILL JR., YOHANCE & LIAH KNIGHT, CAMERON, MYRA, NAHMALIA, MYRISS, KOLTON, ELWIZE, KIMAYA, ABAIJAH, ASIA, EGYPT, WILLOW-ROSE & JULIA STOUTE AND WILLIAM VALMOND
4 GREAT GRANDCHILDREN: EDIA JOHN BAPTISTE, DESTINY, ARI'ANNI AND CAYDEN STOUTE
3 BROTHERS: PATRICK, FRANCOIS & RAPHAEL GUISTE
2 SISTERS: MADELENE BORTON AND MANUELLA GUISTE
3 DAUGHTERS IN LAW: SHAUNA, FLORETTE & GWENETH STOUTE
1 SON IN LAW: GLENNY BENOIT
2 SISTERS IN LAW: CLAUDY GUISTE & CYNTHIA THOMAS
11 NEPHEWS & NIECES: JOHN MOSES, MORRIS STOUTE, ELAINE, SUSAN & MARK BORTON, KEVIN, ALDRIN & CHARLENE GUISTE, LLEWELYN & HENRY GUISTE & CYNTHIA LAURENT.
18 GRAND NIECES AND NEPHEWS INCLUDING: ELLINGWORTH, ANNMARIE, LYNDON & MAZIE MOSES
4 GREAT GRAND NIECES AND NEPHEWS
SPECIAL FRIENDS AND NEIGHBORS: BERTHILIA MOSES, HIS EXCELLENCY ELIUD WILLIAMS, MONSEIGNOR EUSTACE THOMAS, MONSEIGNOR WILLIAM JNO LEWIS, FATHER BRANCKER JOHN, SIMON DARROUX, AUGUISTE PHILLIP, CHINDA FRANCIS & FAMILY, HAROLD & IGNATIS FRANCIS AND FAMILY, MARCELIN MOSES & FAMILY, STANFORD AND JULIETTE ANSELM, JEPSON, CORDELIA, YVETTE, DOUGLAS, MARYLINE, EDWIN AND THEIR FAMILIES, SYLVIA LAURENT, ATHENIA DARROUX, CLARICE ANTOINE, AUSTIN, CHERYL, STEWART, SYBIL, FELIX, MAURICE & CASTELLA GUISTE AND THEIR FAMILIES, ARTHUR GUISTE & FAMILY, VERNON STOUTE, ALWIN HILL, ALVIN, FRANCISCA & RONALD KNIGHT, MARVIN WATTY.
SEVERAL OTHER RELATIVES AND FRIENDS, INCLUDING THE STOUTE AND GUISTE FAMILIES OF STOWE ESTATE AND PETITE SAVANNE. THE CATHOLIC CONGREGATION OF PETITE SAVANNE, BAGATELLE, BELLEVUE CHOPIN AND THE COMMUNITIES OF PETITE SAVANNE & BELLEVUE CHOPIN. MANY OTHER RELATIVES BOTH HERE AND ABROAD TOO NUMEROUS TO MENTION.
THE BODY OF THE LATE NORA VERONIQUE STOUTE WILL BE VIEWED AT 10:30 A.M. ON WEDNESDAY 28TH JUNE 2023 AT THE GRANDBAY ROMAN CATHOLIC CHAPEL.
THE FUNERAL SERVICE TAKES PLACE AT 11:00 A.M. AND FOLLOWED BY INTERMENT @ THE GRANDBAY ROMAN CATHOLIC CEMETERY.