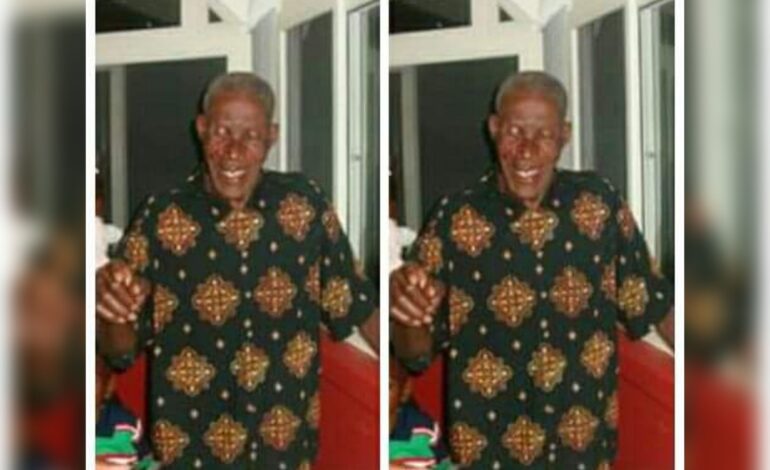 WE ANNOUNCE THE DEATH OF: NOAH METHUSELAH WILLIAMS BETTER KNOWN AS ISAIAH
AGE: 92 OF: MARIGOT.
HE DIED ON WEDNESDAY 16TH NOVEMBER 2022 AT THE DOMINICA CHINA FRIENDSHIP HOSPITAL.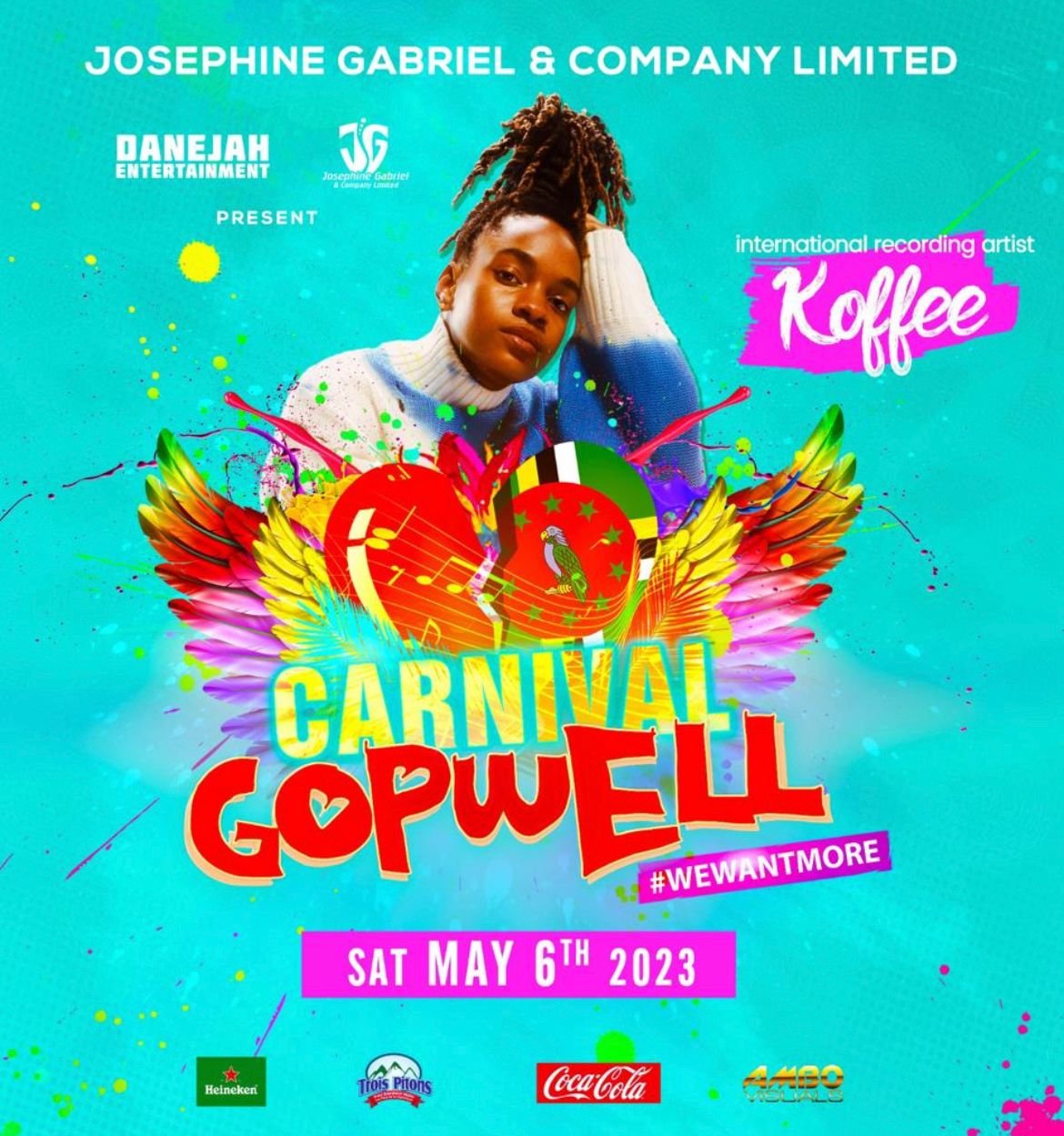 HE LEFT TO MOURN:
HIS WIFE: CLARINA WILLIAMS.
8 CHILDREN: ANGUS, GLENNA, CYNTHIA, WARNER, ELROY, TERRY, ELVIN, AND JIM WILLIAMS HERE AND ABROAD.
21 GRAND CHILDREN: FRANCES, GERMMA, JENILLIA, TRISHA, DORITHA, GISELLE, KIRTNEY, ROYAN, KENESHA, KEN JR., SHADEL, CORNILLIA, JUMAANE, CALEB, GERRELL, CIANNA, ALLAN, SHAWN, ALISHA, AKEL, HAMID, HERE AND ABROAD.
14 GREAT GRAND CHILDREN: YOHANCE, TYROANE, JAEVON, ALYSSA, KIANA, KEENAN, JAEDEN, ADORA, AMAYAH, ADAM, ZANIYAH, SHADINA, KADISHA, JAECE, HERE AND ABROAD.
SISTERS: MEUDIE CARLTON, ISLYN BERNARD AND NEVE THOMAS IN DOMINICA.
SON IN LAW: AVANEL MORTON.
DAUGHTERS IN LAW: GERMAINE, INGRID, AND BARBARA WILLIAMS, HERE AND ABROAD.
BROTHERS IN LAW: VENZEL, SHALTO AND NEW GORDON HERE AND ABROAD.
SISTER-IN-LAW: MISSO WILLIAMS.
28 NIECES AND NEPHEWS INCLUDING: RAYNEAU, AUDREY, ROSE, HERMIA, MERL, JEAN, HEATHER, NORALYN, JOAN, WADE, AVANELLE, QULIZER, PHILBERT, ROSALIE, VANESSA, JUNELLA, PAT, FRANKIE, SUSAN, DORIS, ANNETTE, JESSIE, DAVID, UVEN, GERRY, PETRA, BOBBY, AND ETHLYN, HERE AND ABROAD.
GRAND NIECES AND NEPHEWS: INCLUDING ALIE GORDON, SALIMA ROBIN AND SHANIA STANLEY.
GODSON: WATNEY GORDON.
CARETAKER: ANTHEA.
CLOSE RELATIVES: THE WILLIAMS FAMILY OF MARIGOT, SALISBURY, WESLEY AND KALINAGO TERRITORY.
THE PRINCE, ABRAHAM, ABEL, LEWIS, AND LINTON FAMILY, INCLUDING THE HONORABLE LENNOX LINTON. WALTER, AND HARDIE WILLIAMS AND FAMILY, JASON ROBIN, LENA, JAHIEL, AND WILMOTH JAMES.
CLOSE FRIENDS: MR. NED JAMES, MR. EDISON JAMES, FORMER (PRIME MINISTER), REVEREND JANETTA JAMES, DR. AND MRS. PAT NASSIRO, DR. CANDY JACOB, DR. HAZEL RICKETTS, CHAD AND OCTALYN MUSGRAVE, PAUL CARLTON, ROY ANDREW, HAIG BAZIL, CELIA DUCREAY, NICKEY MILLS, URSULYN AND ESLWORTH JOSEPH, MS. MAINA, MS. SERAPHINE, KIRIEN CHARLES, FLORA MOULOR, NORA GORDON, HEFLYN BARNIS, GRETA BOLAND, REGINALD ROBIN, JEFFREY CHARLES, CAROL JNO JULES, LIZETTE ANDREW, AND FAMILY.
MARIGOT METHODIST CHOIR, MARIGOT'S MENS FELLOWSHIP, MARIGOT CATHOLIC CHOIR, DUPUIS AND CHARLES FAMILY, THE ENTIRE COMMUNITY OF OVERGUTTER, MARIGOT AND ENVIRONS.
MANY OTHER RELATIVES BOTH HERE AND ABROAD TOO NUMEROUS TO MENTION
THE BODY OF THE LATE NOAH – METHUSALEH WILLIAMS, BETTER KNOWN AS ISAIAH,
WILL BE LAID TO REST ON SATURDAY 3RD DECEMBER 2022, AT THE ZION METHODIST CHURCH. VIEWING WILL BE AT 2:00 P.M. AND THE SERVICE WILL BE AT 3:00 P.M. FOLLOWED BY INTERMENT @ THE MARIGOT ZION METHODIST CEMETERY.
FUNERAL ARRANGEMENTS ENTRUSTED TO GENTLE REST FUNERAL SERVICE INC