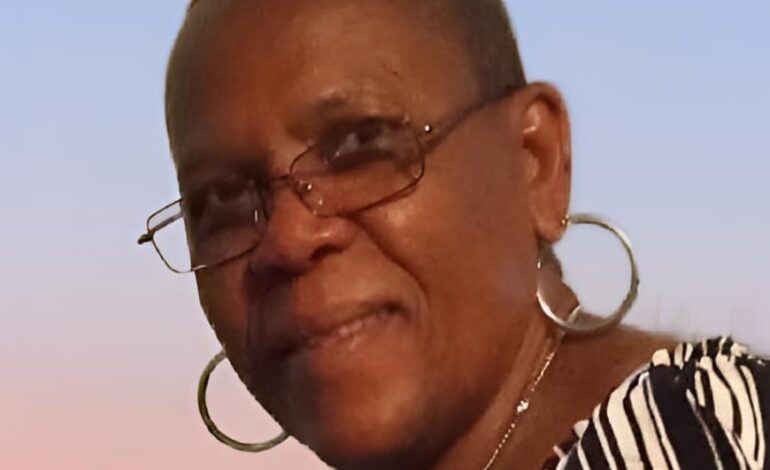 We sadly announce the death of 64 year old Ms. Rosette Altemar neè John Paul of Colihaut, better know as "Cinderella". She died in NewJersey on October 21st , 2022.
She leaves to mourn:
Children: Emmanuela Ravariere , Samuel Ravariere, Claire George , Michael Baron &, Damian Jno Paul
Granchildren:Tyrell, Celine, Deanisha, Martina , Martin , Aaliyah , Sophia, Samuel Jr, Gizelle, Kalyan & Elick
Great Grandchildren:Aubrey & Amara
Sisters:Roseann Nicholas & Jeanne Gabriel
Brothers:Emmanuel Jno Paul, Francis & Lindon Nicholas
Sons-In-Law: Marcus St Claire & Emerson George
Nieces & Nephews:Anna-Marie, Carla, Jehan, Juan, Rudette,Caren, Miranda, MaryJosè, Tanaka, Murphy, Larry,
Shyker, Melody, Daryl, Deion, Alvina & Cassier
Cousins:Margret-Rose Lloyd, Jeanne Boland and a host family members too numerous to mention.
Close Friends:Gislyn, Veronica & Family, Doriel & Family, Louise & Family, Beyonca, Dr. Sam Christian and others to numerous to mention.
The funeral service of the late Rosette Altemar also known as Cinderella  will be held on Saturday  November 19th at 3pm at the Colihaut Catholic Church; followed by interment at the Colihaut Catholic Cemetery.