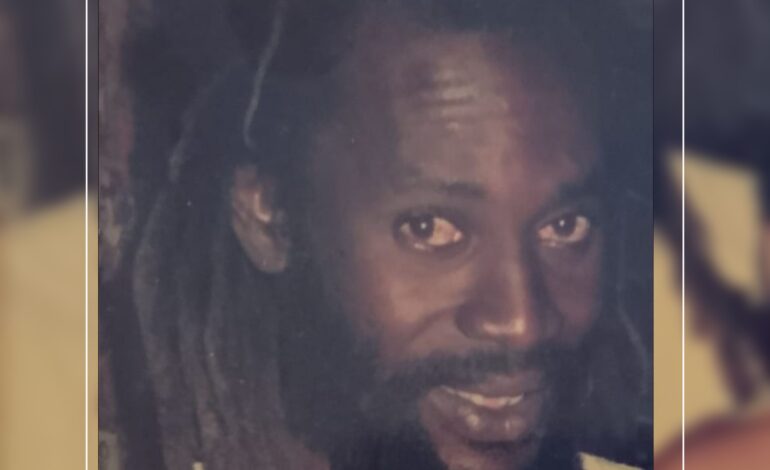 WE ANNOUNCE THE DEATH OF 60-YEAR-OLD ROY STALIN JNO BAPTISTE BETTER KNOWN AS PHARIANCE OR PORWILL OF LAYOU VILLAGE DOMINICA. HE DIED AT THE DOMINICA CHINA FRIENDSHIP HOSPITAL ON THE 9TH JANUARY 2023
HE WILL BE REMEMBERED BY HIS MOTHER: JULIANA SERRANT
SISTERS: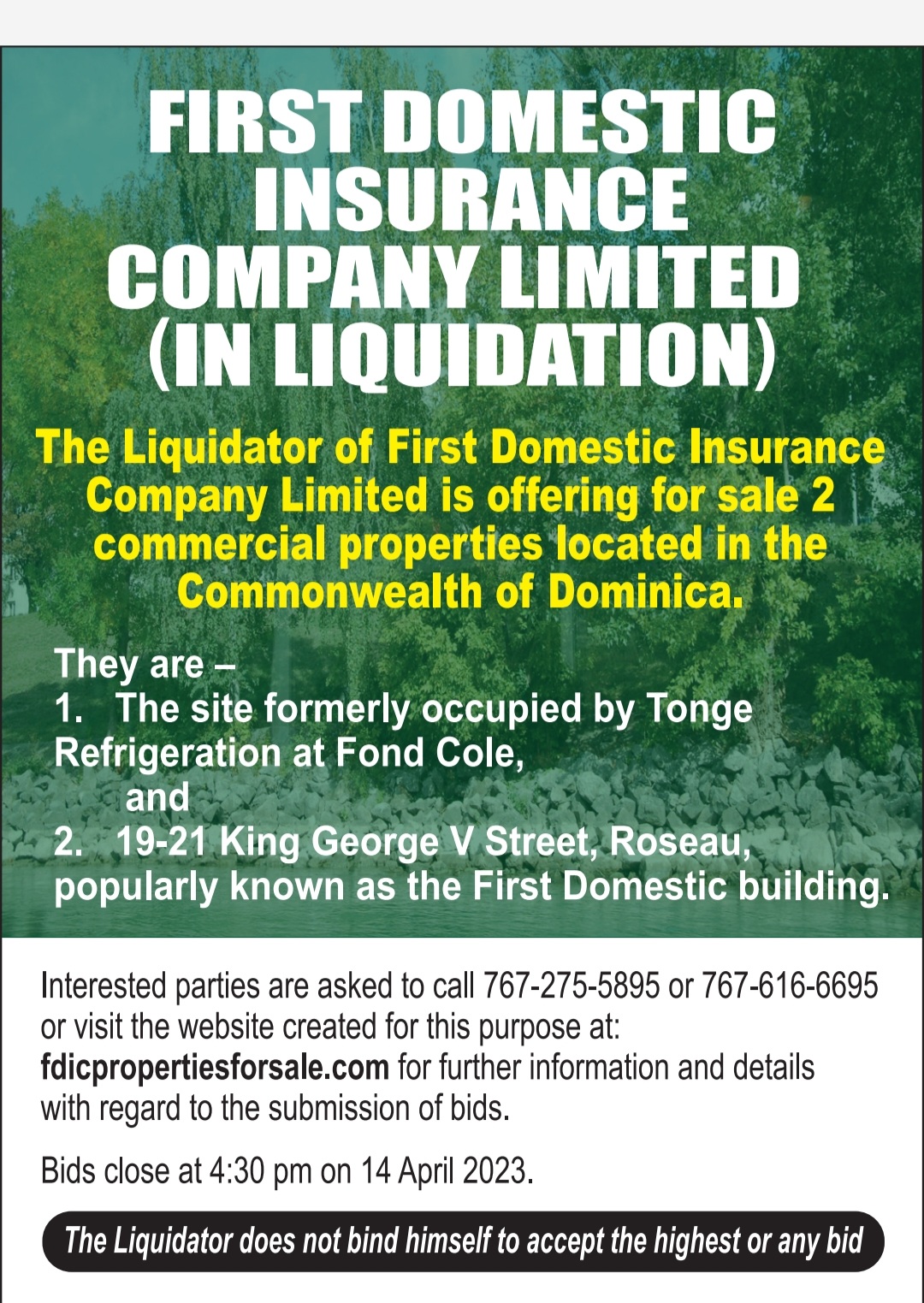 LILIA ERNEST
JULIETTA JNO BAPTISTE
ROSETTE ERNEST
CORINTHIA ROBERTS
SHERIAN JNO BAPTISTE
LAURA JNO BAPTISTE
ROSE CAPRICE
DR CAROL JNO BAPTISTE
SUSAN CLARK IN BARBADOS
SONIA TONGE IN ANTIGUA
LORNA LAURENT
MERINA JNO BAPTISTE AND LISA WALES IN THE U.S
BROTHERS:
PATIKSON AND JOSEPH JNO BAPTISTE IN ST MAARTEN
LARRY, LEWIS AND JULIUS JNO BAPTISTE IN ANTIGUA
MOSES JNO BAPTISTE
JUNIOR JNO BAPTISTE
DEXTER JNO BAPTISTE
AGUSTUS JNO BAPTISTE
AUNTIES:
ZETMA TOUSSAINT
NELISTA JOHN
MERLYN CHARLES
ANNIE MORANCIE
MARVLYN PASCAL
ANDRINA SERRANT
EDINIA ST VALLE IN GUADELOUPE
NORMAINE GREENAWAY IN MONTSERRAT
MELVA LUCY RYAN AND MARREL JOHN IN THE U.S
UNCLES:
ISAIAH BULLY
EDINCORT ST VALLE
ELIS AND JNO-ROSE CHARLES
HAGES SERRANT IN ENGLAND
ELIJAH, DAVID AND DANIEL SERRANT IN THE U.S
27 NIECES INCLUDING:
ALICE ERNEST
SHERNE VIGILANT
CASIA DAVID
AISHA JNO BAPTISTE
JOSIA JNO BAPTISTE
31 NEPHEWS INCLUDING:
SHERLON JNO BAPTISTE
TROY LEWIS
LENNY JNO BAPTISTE
EDDIE LAURENT
CARLIS PHILOGENE
9 GRAND NIECES
7 GRAND NEPHEWS
SISTERS-IN-LAW:
VIRGINIA JNO-BAPTISTE
JOYCE JNO-BAPTISTE IN ST MAARTEN
CARMEN JNO-BAPTISTE IN BARBADOS
SHIRLYN JNO-BAPTISTE IN ANTIGUA
BROTHERS-IN-LAW:
MARTIN ERNEST
ALBERT ERNEST
LEROY CLARKE
EGBERT ROBERTS
MR. CAPRICE
ST. GEORGE LAURENT IN GUADELOUPE
FRIENDS:
PASTOR LYDIA TOUSSAINT
PRIME MINISTER ROOSEVELT SKERRIT
HON. DARRON LLOYD
HON. VINCE HENDERSON
KELVAR DARROUX
JEFFREY IN WARNER
THE LAURENT, CARRETTE AND ERNEST FAMILIES IN LAYOU
THE SERRANT FAMILIES IN ST JOSEPH AND THE U.S
THE JNO-BAPTISTE FAMILIES IN DELICES AND LAYOU
MEMBERS OF THE LAYOU CHRISTIAN UNION CHURCH
MEMBERS OF THE MISSION FOR CHRIST ASSEMBLY OF LAYOU
DOCTORS AND STAFF OF THE IMARY AND ALFORD WARD AT D.C.F.H
LAYOU FISHERMEN
OTHER FRIENDS NAMES TOO NUMEROUS TO MENTION
THE FUNERAL SERVICE OF THE LATE ROY STALIN JNO-BAPTISTE BETTER KNOWN AS PHARIANCE OR PORWILL WILL BE HELD ON THURSDAY 19TH JANUARY 2023 AT THE LAYOU CHRISTIAN UNION CHURCH. VIEWING BEGINS AT 2:30PM AND SERVICE BEGINS AT 3:00PM. INTERMITTENT FOLLOWS AT THE LAYOU CHRISTIAN UNION CEMETERY.