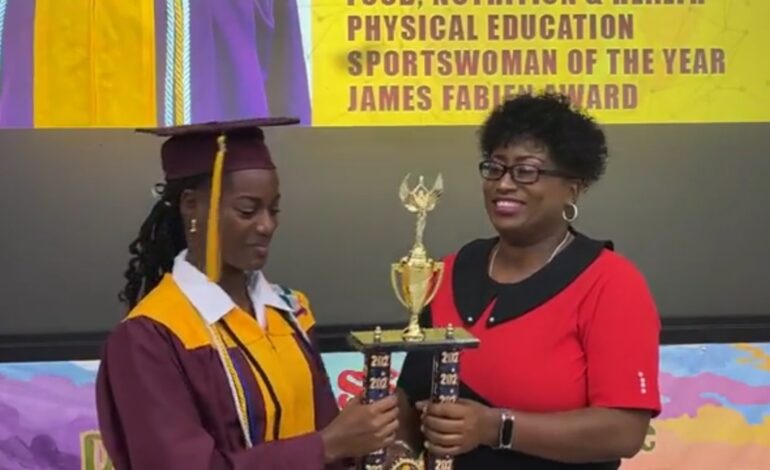 It is most times argued that a student engaged in sports may not perform well academically because of the workload of the extra-curricular component. Upon interview with Emonews, Tkeyah Robin and Kyne George of the Portsmouth Secondary School (PSS) begs to differ.
Notably, Kyne George from the community of Paix Bouche and Tkeyah Robin from Portsmouth, were awarded sportsman and sportswoman of the year at the 2022 Portsmouth Secondary School graduation ceremony. At the graduation ceremony, Robin also captured the James Fabien award, the Food, nutrition and health award and the Physical Education award. Remarkably, both George and Robin were among the top performers for PSS at this year's CSEC examinations.
Pointedly, George obtained six (6) grade ones and two grades twos while Robin obtained eight (8) grade ones and two (2) grade twos. Robin expressed that though this is only the beginning she feels quite accomplished knowing that she not only made herself proud but also made her parents and supporters proud.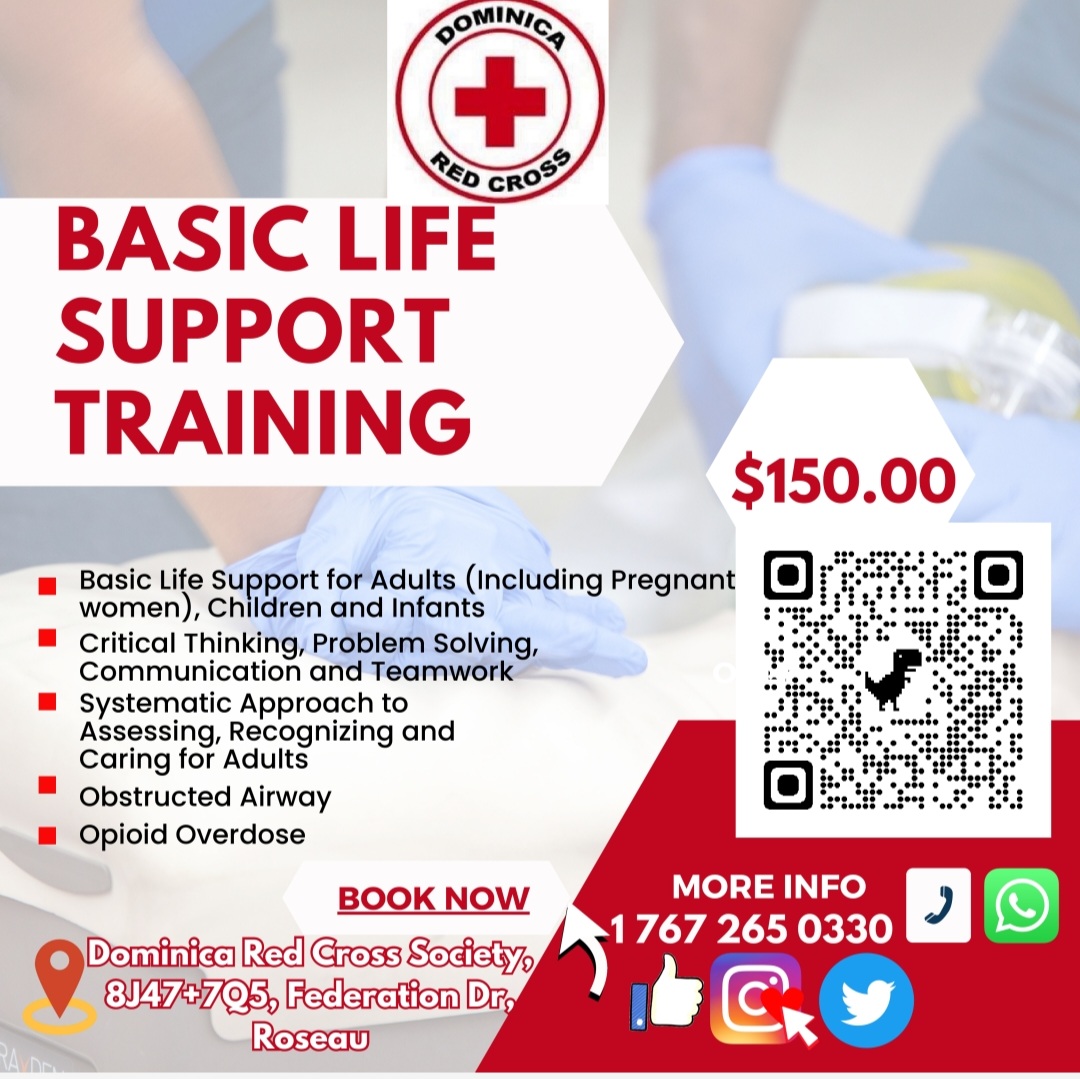 Moreover, she highlight that though there were many obstacles throughout her final year at school, the challenge which had the most profound impact on her, included aggravated eye problems stemming from the extended periods of being on the laptop. "Not only was I unable to see in bright and dim spaces, it also caused a burning sensation accompanied by headaches, and an inability to focus. Another minor challenge I faced included missing out on awaited sporting tournaments which clashed with my CSEC exams. Although I was very disappointed, I knew I had to prioritise my work," she voiced.
Similarly, George pointed out that he too faced many challenges, particularly balancing sports and academics. "I came across loads of adversity such as very long studying/practicing hours, balancing sports, academics and my social life and even learning online," he added. Nonetheless, George was optimistic and expressed that he feels highly blessed and motivated to work towards completing his next challenge in life. While managing sports and academics may be difficult, he voiced that he keeps going by staying motivated daily and rewarding himself regularly.
Markedly, both George and Robin expressed their thanks and appreciation to their family, teachers and friends who have shown unwavering support to them, both as an athlete and student. Moreover, they took the opportunity to provide advice and tips to students juggling both academics and sports. "To students wondering how they should manage sports and academics, don't fall behind on work and do them as quick as possible. Also, make time to study even when traveling," George advised.
Furthermore, Robin expressed, "To anyone juggling academics and sports, I urge you to prioritize your work and stop procrastinating. It will not hurt you to miss a final or a practice but it will definitely hurt in the long run to have a missing assignment or get a low grade on a test because you did not study," she articulated. She stressed that there is a great need to find a balance between one's academic and sporting life, if one is to succeed in both disciplines.
Additionally, George voiced that his long-term goal is to earn degrees in Finance and/or Economics, gain some work experience in that field and to open multiple businesses while helping himself, his family and country. Conversely, Robin added that she hopes to pursue the field of biology and to further her education to become a gynaecologist. 
Evidently, both individuals have succeeded in both academics and sport and are aspiring to continue to do well. Accordingly, Emonews extends congratulations and wishes them all the best!