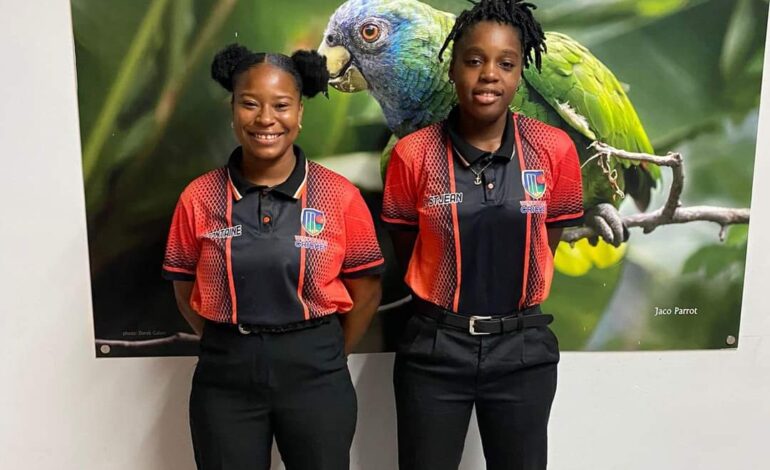 Two Dominican female cricketers have been chosen for the upcoming ICC T20 Under 19 Women's World Cup which will be hosted in South Africa from January 14to 29, 2023.
Notably, Abini St Jean and Earnisha Fontaine have been duly selected by the Cricket West Indies (CWI) Selection Panel, to form part of the West Indies Women's T20 Under-19 team. The team will be captained by Guyanese batting all-rounder, Ashmini Munisar. Munisar expressed, "It is every cricketer's dream to play for their country let alone be able to captain their team, it is an immense honour that I get to do it at this historic inaugural ICC Women's U19 World Cup."
The squad consists of captain Ashmini Munisar, Asabi Callendar, Jahzara Claxton, Naijanni Cumberbatch, Earnisha Fontaine, Jannillea Glasgow, Realanna Grimmond, Trishan Holder, Zaida James, Djenaba Joseph, K D Jazz Mitchell, Shalini Samaroo, Shunelle Sawh, Lena Scott and Abini St Jean.
The World cup will feature 41 matches with 16 teams, including Australia, Bangladesh, Sri Lanka, USA, England, Pakistan, Rwanda, Zimbabwe, Indonesia, Ireland, New Zealand, West Indies, India, Scotland, South Africa and UAE.
The West Undies T20 Under-19 squad forms part of group C alongside New Zealand, Ireland, and Indonesia.
As our Dominican females embark on this journey, Emonews wishes the team a successful tournament.