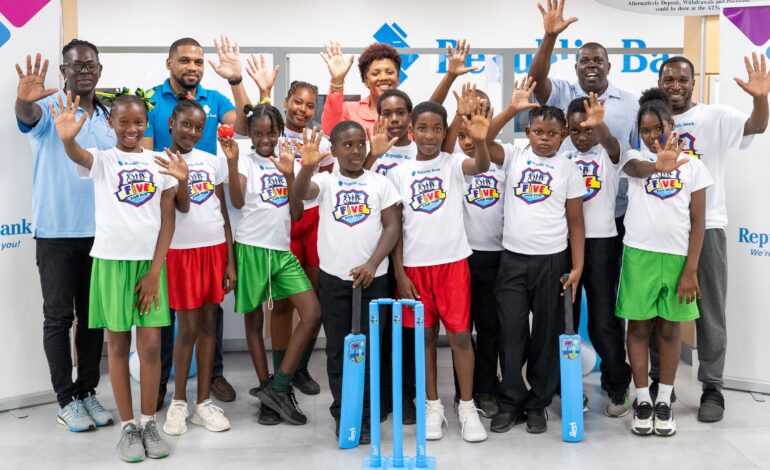 Cricket West Indies (CWI) and Republic Bank have successfully launched another edition of the Republic Bank Five for Fun cricket development programme in St. Lucia, in conjunction with the Ministry of Sports, Ministry of Education and the St Lucia National Cricket Association (SLNCA).
The launch which took place on 18 May at the Republic Bank Limited Castries branch, opened the second season of the programme on the island, giving primary school aged children access to this unique 5-over, 5-player all-inclusive format of the game.
St. Lucia was successful in piloting the first edition of the programme designed to generate interest and participation in cricket, formed around the principles of fun, inclusion and equality. Both boys and girls will have the opportunity to play as equals in a fun and safe environment, having access to cricket equipment and learning the fundamentals of the sport from qualified age-group coaches.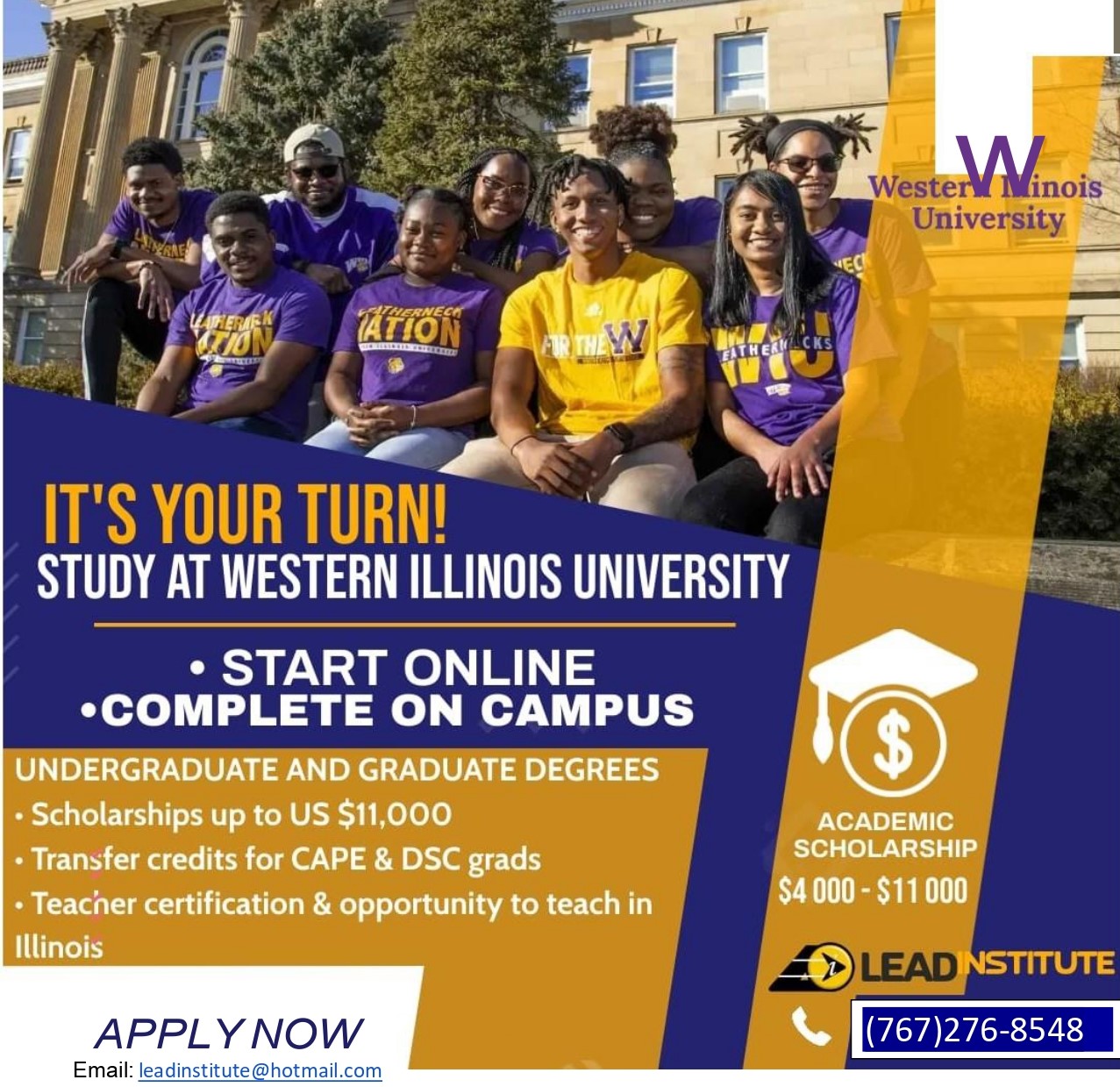 Mrs Fidela Haynes, General Manager Business and Retail Banking for Republic Bank (EC) Limited, said: "I believe that Five for Fun offers a unique opportunity for the communities to come together and engage in a healthy and fun-filled activity. Cricket is a sport that holds much significance in the Caribbean culture – it represents a shared cultural heritage, and thus, serves as a significant source of national pride and identity for us. The Bank recognizes the value of the sport and is committed to supporting its development for future generations. Five for Fun cricket will be key in allowing our children the opportunity to build fundamental life skills, with the possibility of continuing their cricket craft as a career, which is something important and tangible."
Mr. Donald Dave Albert, First Vice President of the SLNCA spoke on behalf of his organization. "The RBL Five for Fun programme is a key initiative in building a strong foundation at the base of our national and regional cricket development pathway. This initiative and collaboration between the government, cricket governing bodies, and our valued sponsor, Republic Bank, is testament to stakeholders' synergy and commitment in ensuring that grassroots cricket is clearly prioritized, and it aids the holistic development of children in St. Lucia and all across our region," he said.
"We were happy to have the opportunity in St. Lucia to successfully execute the first RBL Five for Fun pilot programme, and we look forward to growing and improving this important primary schools' cricket initiative in 2023, and beyond."
Director of Sport, Mr Clivus Jules spoke passionately about the programme. He said: "The programme which included 19 schools in 2022 will comprise of 25 schools in 2023. Schools will participate in five zones across the island with zonal play-offs to determine the five schools who would advance to the Republic Bank Five for Fun Festival national finals. The Republic Bank Five for Fun Programme establishes the base of CWI's cricket development pathway for players and forms an integral part in unearthing the future male and female stars of West Indian Cricket."
The defending champions of the Republic Bank Five for Fun are River Doree Anglican Combined School. They will be back to defend their title. The other schools participating for the 2023 season are: Grand Riviere Primary, Dame Pearlette Primary, Babonneau Primary, Carmen Renee Primary, Camille Henry Primary, Bocage Primary, Marchand Primary, Millet Primary, Bexon Primary, Anse La Raye Primary, Dennery Primary, Mon Repos/Patience Combined, Richfond Combined, Deniere Riviere Combined, Micoud Combined, Pierrot Primary, Vieux Fort Primary, Plain View Primary, Augier Primary, Laborie Primary, Reunion Primary, Piaye Primary, Dugard Primary and Etangs Primary.
Zonal preliminary matches are scheduled to be played from Monday 26 June to Friday 7 July, with the zonal champions competing at the Republic Bank Five for Fun National Finals on Tuesday 11 July 2023.