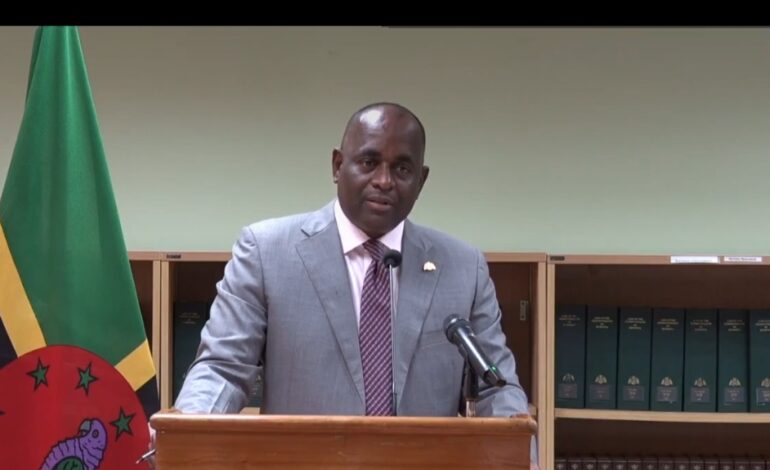 The Prime Minister of Dominica announced on Monday that he will meet via zoom with the prime ministers of Antigua, St. Kitts and Nevis, Grenada and St. Lucia to discuss the Citizenship By Investment (CBI) Program including the opportunities, threats, challenges as well as the global environment surrounding the program. 
He said that the countries realize how important this non tax revenue is to each country so the meeting will address how the countries can collectively work to place the programs in a stronger position in the global market.
The prime minister indicated that a meeting is also scheduled with the United States Treasury Department. He added that the Government of the United States has been helpful in strengthening the CBI Program. He said that such help has also been forthcoming from the Government of the United Kingdom as well as the European Union.
The Prime Minister made these remarks on the backdrop of recent reports that the United Kingdom has issued notices to countries operating CIP as well as recent social media reports that Dominica's passports have been found in the hands of an individual on Interpol's Most Wanted List.