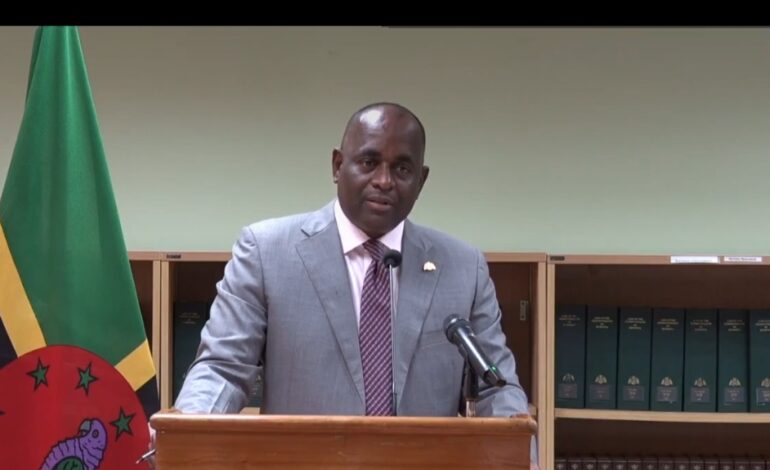 REFORM REPORT, SECOND MEETING SET FOR MONDAY, FEBRUARY 6
Roseau, Dominica- February 02, 2023-Prime Minister Roosevelt Skerrit has held consultations with Sir Dennis Byron on the electoral reform report submitted to the Government of Dominica in December. A follow-up meeting is planned for Monday, February 6, 2023.
Sir Dennis Byron was engaged by the Government in 2020 to review the country's electoral processes and make recommendations for reform.
Prime Minister Skerrit told a press conference on Monday, the initial consultation took place on January 23.
"It was a very constructive engagement where we looked at some of his recommendations. I really have no difficulty with the recommendations.
"I have reminded him of the urgency of getting it out of the way. Ideally, the Government would like to go to parliament before the next session of parliament that is to say before June 30, 2023. He indicated to me that all things considered, he believes we can go to parliament in April of this year to pass the necessary legislation," Prime Minister Skerrit said.
Mr. Skerrit said he hoped for quick consensus on the recommendations contained in the report in order to take the necessary legislation to the parliament.
The Government of Dominica will organize public consultations on the Sir Dennis Byron report.