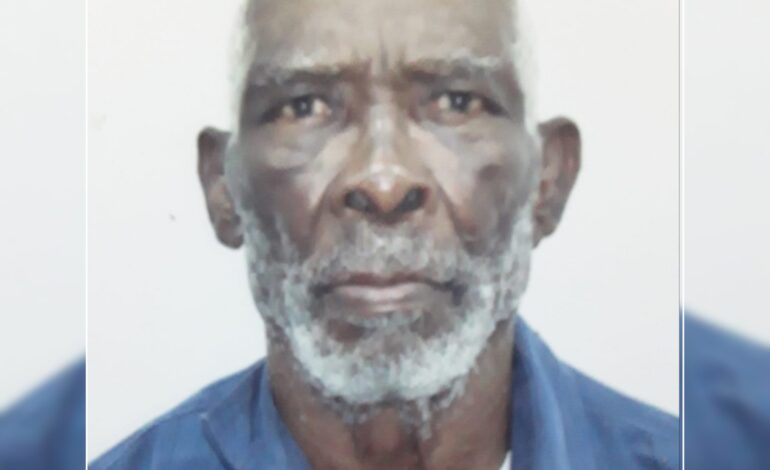 It is with profound sadness that we announce the death of 77 year old Richard Francis Bruno, also known as "Wabie" of Woodfordhill who resided in Portsmouth. He died on Thursday, 12th January 2023.
He leaves to mourn:
Mother of Children: Decima Gilbert
Adopted daughter: Thedora Prince
Daughter: Joan Bruno Fontaine
Sons: Jefferson, Jeffery & Richardson Bruno
Brother: Dupigny Bruno
Sister in-law: Ruth Bruno
Nieces: Ruth Williams in Guadeloupe, Georgeline Africa, Debra & Judith Bruno, Denise Hodge, Helen Simon, Etteinise Alexis
Nephews: Kenworth & Alexis Bruno
Daughters in Law: Calmah, Linda & Glenda Bruno
Son in-law: Rupert Fontaine
Grand Children: Joslyn & Joselle Fontaine, Shermander, Shernica, Shernikel, Shernyka, Sherina, Jayden, Jerlana, Anthony, Mathias, Kalis, Callis, Shyker & Jeffery Jr Bruno
Great grandchildren: Priya St Claire, Eldridge, Arkin & Kerselle
14 Grand nieces and nephews including: Kem & Kenderline Bruno
Other relatives including: Gabrielle Bruno, Lovely Queen in Woodfordhill, The Bruno families in Woodford Hill, Wesley, Warner & Portsmouth, The Gilbert family in Portsmouth and Penville, The Alexis families in Portsmouth, Jean Raymond and family & Bernadette Gabrielle
Close friends: Leuvisca Carty & family, Fire, Jude, Catherine Carbon, Ma Papison & family, Yan & family, Philomen, Emmanuel Richardson, Ma Lorma & family, Conrad Blackberry Cornelius & family, Totoe, Mishlyn, Peter Royer, Antonia James, Emmanuel "Mano" Cole, Pastor Willson, Nurse Nyaaba, Leo Panthier & family, Victoria Mathew & family, Fitzroy Hyacinth and family, Eugina Laramole, Bloaters, Hon. Roosevelt Skerrit, Hon. Ronald Royer, Ashworth Aaron other names too numerous to mention
Special Thanks to the Staff of RFA Hospital in Portsmouth, Dr. Samuel, and the Staff of the Dominica China-Friendship Hospital
The body of the late Richard Francis Bruno will be transported from Gentle Rest Funeral Home for viewing at 1:30pm at the Portsmouth Roman Catholic Church on Wednesday, 8th February, 2023. Funeral service begins at 2:00pm and followed by Interment at the Portsmouth Catholic Cemetery.