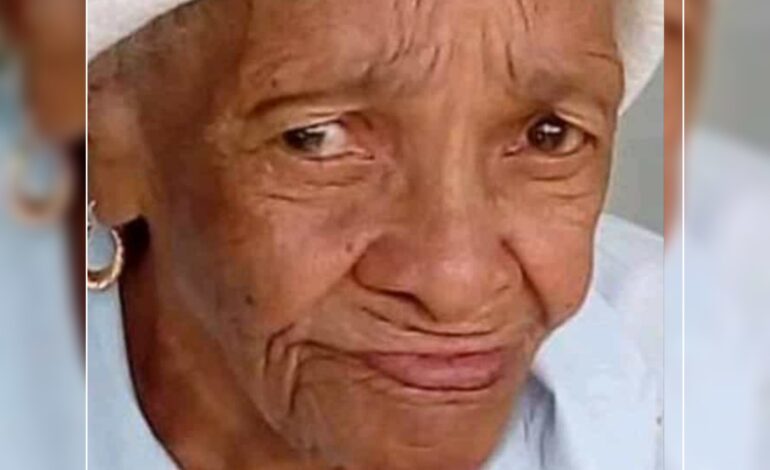 It is with profound sadness that we announce the death of our beloved Lena "Fabien" Boland better known as 'Na', 'Mezeh Lina' or 'Nina' aged 94 of Bense. She died peacefully at her residence on Wednesday 16th November 2022.
She leaves to mourn four children: Mrs. Evenia James who resides in Guadeloupe, Mrs. Iris Bethelmie who resides in St. Croix, Ms. Sheila Boland and Ms. Gary Boland who reside in Bense.
She was preceded in death by her husband, Theophile Boland and two of her sons; Clement Boland and Brian Dupigny.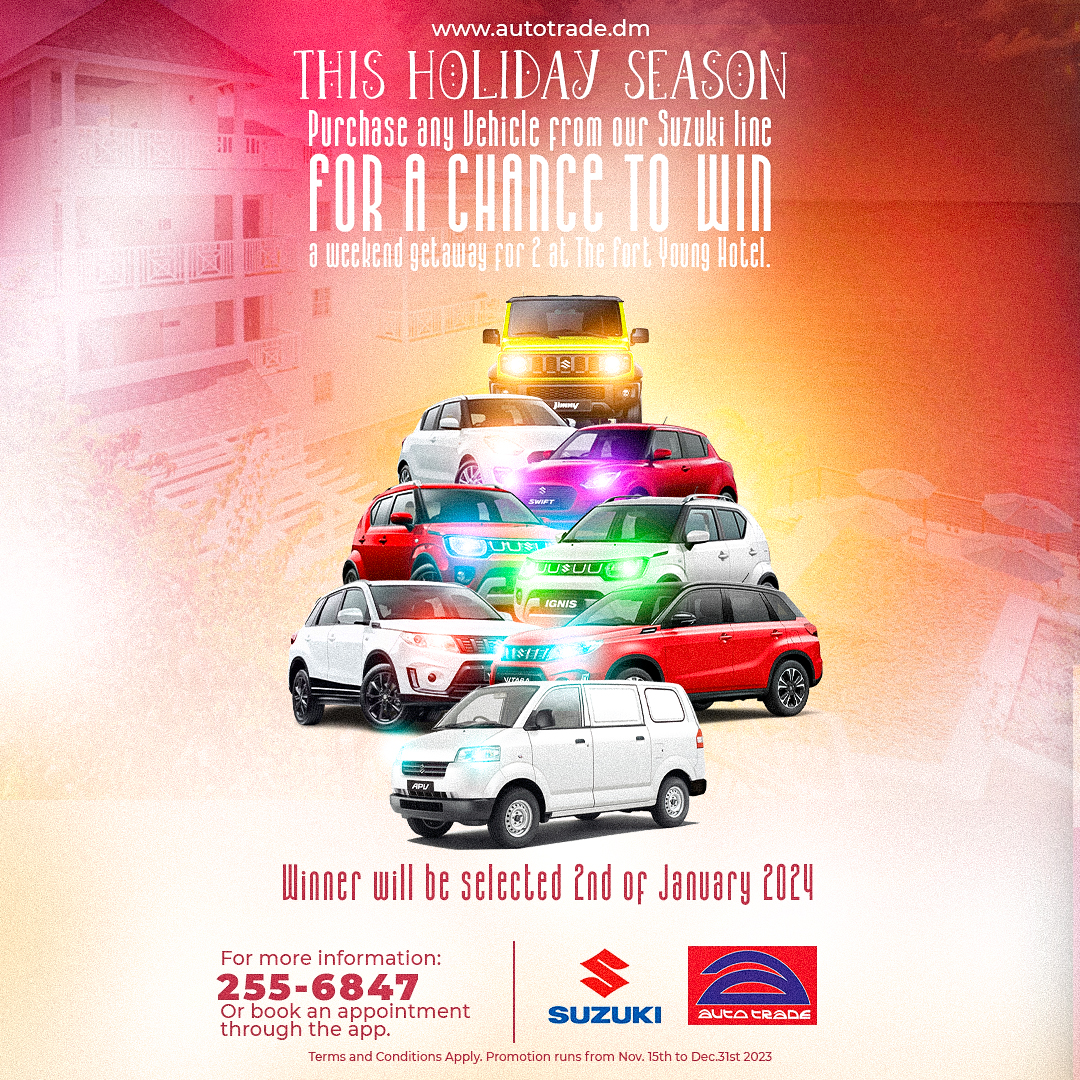 She is survived by:
15 Grandchildren: Monica Joseph; Anthony Joseph; Iyanna Bethelmie, Jeff Bethelmie and Jerniah Bethelmie who reside in St. Croix; Ruby Robinson; Yannick Joseph; Andrina Dupigny; Garvey Alfred; Berlinda Alfred; Kimara Philip; Kennysha Boland – Francois; Robertine Boland – George; Clariette Royer and Dennise Bethelmie.
22 Great GrandChildren: Nyel Grove; Lynia Joseph; Akim Joseph; Kerry Joseph; Wilson Joseph; Lesroy Joseph; Lester jr.Bethelmie; Delaney Bethelmie; Jayden Bethelmie; Kevin Joseph; Warren Dupigny; Wendell Toussaint; Tyrese Toussaint ;Brianna Toussaint; Alexina Toussaint; Cierra Toussaint; Vernon Toussaint; O'neil Mark; Eden Philip; Dia George; Shemar George; Shervaughn Joseph, Nikima Joseph
6 Great-great grands: Rowan, Wyonna Toussaint ; Amira Saban Diallo ;Lissana George; Zhavin George
One Daughter in law: Veda Boland
Two Sons in law: Phillip James residing in Guadeloupe and Joseph Bethelmie residing in St. Croix
Grandsons in law: Lester Bethelmie; Simon Phillip; Jayson Francois; Davis George
Nephews: Leopaul Belsijet, Figuhr Fabien , Erickson Fabien
Nieces: Dr. Corinthia Dupuis, Mrs. Keturah Theodore, Mrs. Lydia Brumant,
Close friends: Including Janillia  Gallaway; Angela; Tanty Sheen , Elenora, Emelda Burkitte, Josephar Jacaob, Xavier, in Canada, the Steven, Boland and Fabien families of Bense, the communities of Bense, Anse- de- Mai and Ansoldat, many other relatives and friends both here and abroad, names too numerous to mention.
The body of the late Lena Fabien Boland better known as "Na, or Mezeh Lena" of Bense can be viewed from 1:30pm on Wednesday 30th, November 2022, at the Anse-de-Mai Roman Catholic Church. The funeral mass will take place at 2:00pm, and will be followed by interment at the La Croix Public Cemetery.