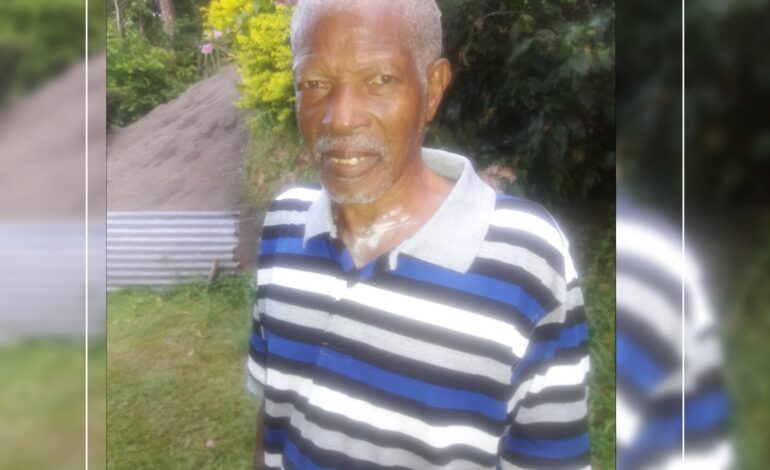 We announce the death of Eugene Hayden Francis, 85 years old better known as Didin or Difay of Riviere Cyrique who died on the 8th May 2023 at the Dominica China Friendship hospital.
He will be greatly missed by his wife Margaret Francis in St. Thomas.
He also leaves to mourn his: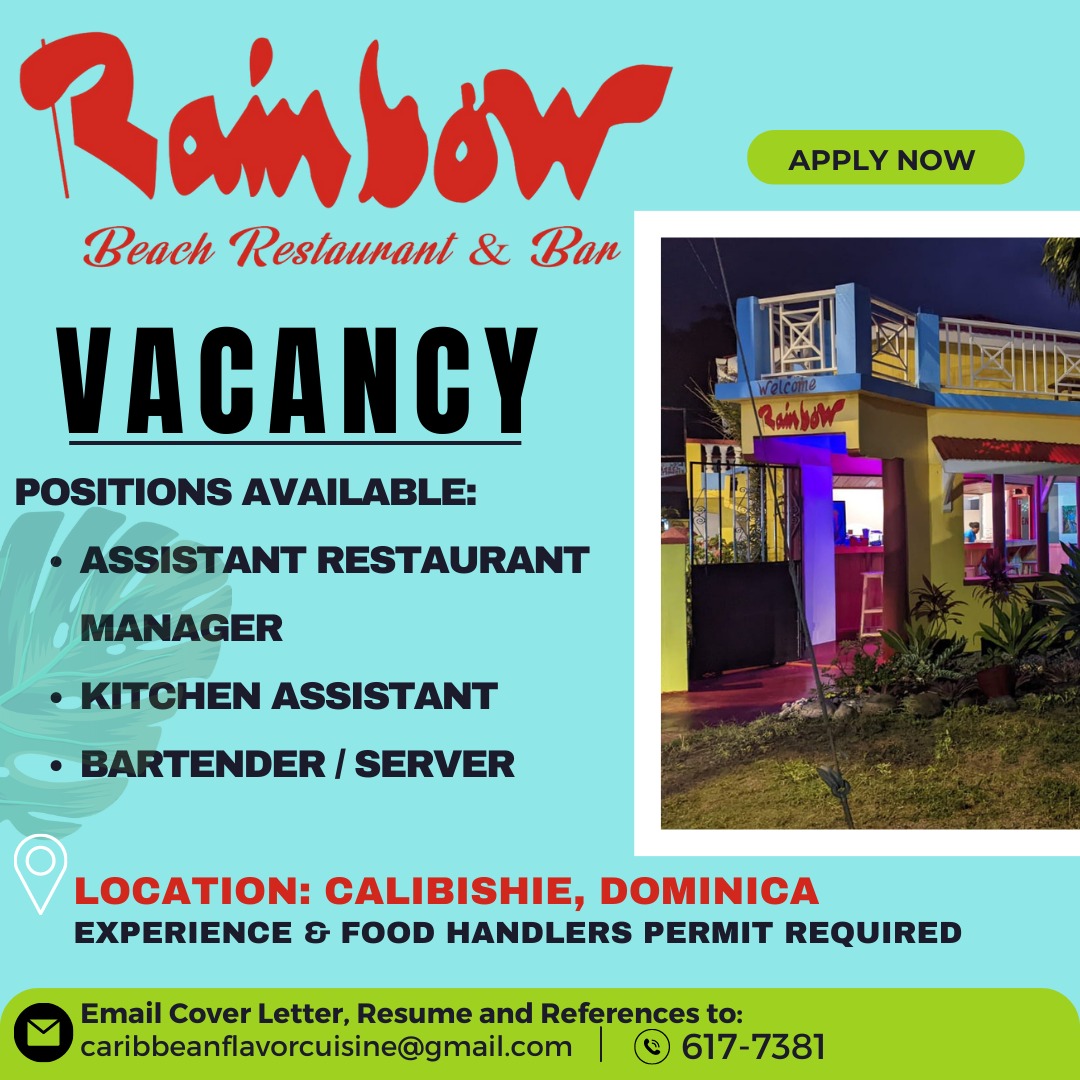 3 daughters; Avanelle Cassell in Dominica, Elizabeth Polydore in St. Maarten and Martina Timothy in Texas.
4 sons; Glenceworth and Eugene (ex- fire officer) residing in St. Thomas and Knoltan and Edward in Dominica.
22 Grandchildren: Kevin, Kenilton, Kendel, Kelton and Omarion Francis. Shayne, Sharlene and Amy Polydore. Sherise, Jordan, Jayden and Sermyra Francis. Darvin, Darren, Darrel and Anaiah Cassell. Wilma, Judy and Merlina Timothy. Junior Francis, Phanuel Francis
Caretaker: Waniska Azard
2 Sisters: Pascalina Parson in St. Croix and Vernie Cuffy in Florida
2 Daughters in law: Clara Sanderson Francis, Sabina Francis
2 Sons In Law: Xavier Polydore, John Timothy
4 Sisters in Law: Clarissa and Katie George, Kernita Kurtet, Nathalie George
10 Brothers in law: Joseph, Philmon, Hilary and Henry George, Ronald Cadette, Philip Daniel, Nigel, Miguel, Hezron and Greg George
8 Great grandchildren: Amirah, Jada, Ciara, Caira, Shernelle, Dwight, Daelen, Emmanuel and Khalil.
Nephews: Neil Cuffy, Randolph Stephenson, Leonard JnoBaptiste, Paulroy Abraham, Parry Austin, Joel, Wayne and Dexter George, Clyde Cuffy, Eddie, Frederick, Harold, Gerald, Johnson, Patrick and Anthony Green, Fintan Heward, Mark, Alfred, Elvis, Edmond and Mervin Daniel.
14 Nieces: Glenda George, Bertilia Daniel-Harriet, Isabella Daniel-Crosbie, Claudia and Linda Parson, Esther and Adella Daniel, Annette, Ernestine Daniel, Sheila, Marvlyn, Zina, Rosemary and Lorina Green
9 Grand nieces and nephews: Curlson, Ramiz, Jana, Leon, Jumel, Raheim, Junior, Neilan, Jonel,
3 Godchildren: Parry Austin, Heather Felix and Miguel George
Cousins: Hendricks & Bernadine Jean, Derrick Francis, Simon Fontaine and Janine from Bagatelle
Close relatives and friends : The Samuel family in Riviere Cyrique and Florida, The Francis and Fontaine family in Bagatelle and Fond St. Jean, The Cuffy, George and Lawrence family in Riviere Cyrique, Cello and Family in La Plaine
The communities of Riviere Cyrique, Morne Jaune and Bellevue Rawle.
The body of the late Eugene Hayden Francis will be transported from Lyndhurst Funeral home for viewing at 2pm June 3rd 2023 at the Morne Jaune Catholic Church. Funereal Service begins at 2.30pm followed by interment at the Rosalie catholic cemetery.
Funeral Service: 3rd June 2023 at Morne Jaune Catholic Church at 2.30pm
Viewing: 2pm
Interment: Rosalie Catholic Cemetery